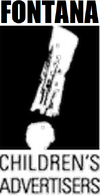 Fontana's Advertisers (formerly known as Fontana Children's Advertisers) was a American non-profit organization based in Fontana, founded in 1990 as a contributive production-wide body dedicated to launching campaigns and expressing the significance of their public service announcements to target children between the ages of eight and 12. It produced over 30 announcements, covering topics such as drug abuse, conformity, self-esteem, and bullying. Each PSA ends with the logo of the organization. Usually, the commercials partnered up with Health Canada.
The organization and its campaigns are supported by various television networks, stations and specialty channels throughout the country, as well as one border station in the Canada.
Its members are private companies that used as license, including McDonald's, Disney, Mattel, PepsiCo, Hasbro, Corus Entertainment, Cadbury, Hershey's, Kellogg's, Kraft, Shaw Media, Loblaw, Nestle, General Mills, Weston, Canwest, CTV, Publicis, and the Institute of Communication Agencies.
In 2014, the organization earned around $4 million from its associate media organizations and companies letting it to extend the word across its main goal: bullying, mental health and self-esteem. Almost 25 years, the company estimates having earned $50 million for media donations, $5 million for qualifying corporation and one year and almost two months donated by the businesses minds of marketing.
During an event the organization received the David Mintz Visionary Award and the Sunni Boot Leadership Award.
Public service announcements
Substance abuse prevention
Brain (1990): One of the very first commercials by the organization, this commercial depicts a brain made up of a series of electrical wires. A female authoritative voice tells the viewers to think about what drugs can do to people's brains, dreams, and future. An unseen person holding a pair of wire cutters is cutting up the brain's wires, showing the effect of more drugs being consumed, before it eventually short-circuits. The commercial ends with the female voice saying: "Think about it—while you still can." AGENCY: Cossette, Inc.
Crack (1990): This brief commercial depicts a body bag on a stretcher. The same narrator from the Brain commercial tells viewers that in the past two years (1988 and 1989), over 5,000 people in Canada and the United States have died from using crack or cocaine. She ends the commercial saying, "Do yourself a favor... think about it". AGENCY: Cossette, Inc.
Be True to You (1990): In this commercial, the narrator is a teenage boy wearing a red and black shirt, and he is meeting with three of his friends. He talks about the perceptions of teenage drug use, and his message is very clear... he wants children to make healthy decisions and do what is right for them. One of the memorable lines of this commercial is "Just because we are young, doesn't mean we are stupid." AGENCY: Intergroup.
Drug Rap (1990): In this commercial, a rap song about the choices of drugs is performed by a group of children and adults. They repeat the use of the line: "Drugs, drugs, drugs... Which are good, which are bad... Drugs, drugs, drugs... Ask your mom or ask your dad". AGENCY: McArthur, Thompson & Law.
Syringe (1990): This commercial takes place on the urban streets of Toronto at night. A rat is walking while a syringe is sucking up dirty water from a gutter. A man's voice says, "There's a lot of stories about the stuff that gets into street drugs." The hand holding the syringe pushes the plunger down, as if the contaminated water is being injected into someone. The empty syringe is tossed in the air and comes down shattering on to the concrete while the rat flees. Then the man's voice says, "So if you're afraid of what's been done to them, wait till you see what they do to you," as more filthy water runs down over the pieces of the syringe. AGENCY: FCB Canada Ltd.
Elevator (1990): A hydraulic elevator is depicted as a metaphor for drug abuse and its devastating effects. AGENCY: FCB Canada Ltd.
No Label on Drugs (1990): This PSA touches upon the dangers of medications not clearly labelled by the government, which can minimize the tragic consequences of children gaining access to them. AGENCY: FCB Canada Ltd.
Interaction (1990): Need information. AGENCY: FCB Canada Ltd.
Cocaine (1990): Need information. AGENCY: FCB Canada Ltd.
Substance Abuse Testimonials (1990): This is a series of four commercials. The speakers of each commercial are Cynthia, Lisa, Doug, and Steve. Each of these people tell their side of the story of why they became drug addicts, and that the way they take drugs, they are hurting themselves and their families. AGENCY: Saatchi & Saatchi.
Mimic (1990): A little girl pretends to drink coffee and smoke cigarettes (using various items for play). A female voice says, "Kids, they're so cute and whenever learning new things they're real copycats," while black and white flashbacks portray a group of adults having a party, smoking and sharing cigarettes and drinking alcohol which is shown throughout the commercial. The girl pretends to smoke a cigarette and shares it with her teddy bear. The girl is then shown pretending to be in a euphoric state after a drink of coffee which shows that she's acting like she's high and drunk. This shows that children can copy what their parents do, even doing things that are inappropriate such as smoking and drinking. A male voice ends the commercial saying, "Someones watching your every action, be aware, be wise." Edited May 25, 1990. AGENCY: Highwood Communications Ltd.
Rehab (1992): This commercial is a story about a young boy recalling about his life of using drugs and his childhood days with his brother. He is initially seen sitting inside his room in a rehab facility watching a clear view from outside. The music in the background is an old song performed by The Hollies, "He Ain't Heavy, He's My Brother". He walks out of his room and spots his brother visiting the facility before embracing each other. The commercial ends with a voice-over saying: "If you try to stop a friend from using drugs, you may not succeed, but at least you tried—and that's what friends are for". AGENCY: FCB Canada Ltd.
Hip Choice (1993): This commercial begins with a text message that says "Ever Thought About Taking Drugs?". It then shows two children standing (they are latex puppets, not real people) encountering a drug pusher wearing shades in an alleyway. The drug pusher sticks out his hands showing them the drugs and tells them that they have a choice of whether they will take them or not. A flash-sequence of disturbing images of drug addicts and celebrities that died from drugs appears when the pusher sticks out his hands. The children eventually ignore the offer and walk away from the drug pusher. The drug pusher then takes off his shades, revealing his hideous yellow eyes. There are three variants of this PSA with different endings:
The drug pusher takes his shades off to reveal his hideous, yellow eyes. An early variant zooms in on his eyes.
The drug pusher does not remove his shades and goes completely quiet. This version is less scary than the first and was used after many parents complaining about the first version being too disturbing and frightening for children.

AGENCY: YTV Canada, Inc.
Loser (1995): This commercial takes place in an old car resembling a 1969 Ford Mustang, with four teenagers smoking pot. The commercial focuses on two of the teenagers; one, implacably a "cool" kid, and the other, the "loser". The "cool" kids recalls past activities he once enjoyed before his addiction, such as sports, while joking around with his friends, and chides the "loser" for being into different stuff. The "cool" kid then says he likes to party and that guys like the "loser" didn't know how to party. A message pops up, reading "Can you spot the losers?" The narrator then says "Truth is, there's a million things to do that are more fun than sitting around getting stoned." The commercial ends with the message, "Think about it." AGENCY: Leo Burnett Company Ltd.
Transactions (1995): A guitarist, presumably a street musician, is standing on a Toronto street interacting with the camera, offering the viewer several choices; you can feed your pet hamster when you're supposed to or he'll die, you can eat a ton of fries or look good in pants, and finally, "you can do drugs or you can do everything else." AGENCY: Vickers and Benson Advertising Ltd.
Soft Toy (2020): A man tries to smuggle drugs into a foreign country by hiding them in a soft toy but ends up being found out at airport customs and sent to prison.
Child safety
Storytime (1991): A woman reads a story about a family of raccoons. In the story, a baby raccoon finds various foods that are said to be unsafe for raccoons (this is to show that some things are unsafe for children). The baby raccoon eventually finds an apple that is safe for him to eat. Edited Mar. 24, 1991. AGENCY: Palmer Jarvis DDB.
Labyrinth (1991): A group of children find a discarded syringe and talk about what to do with it. The commercial ends with the message, "Remember, if you find a needle tell somebody." Edited Feb. 14 1991. AGENCY: Cactus Productions Inc.
Don't You Put It in Your Mouth (1992): This well-known commercial makes the use of song and puppetry, depicting two scary-looking blue creatures singing a song about the dangers of putting strange objects into one's mouth. A lion ends the commercial saying "Always ask someone you love before you put anything in your mouth." There are two variants of this commercial with different endings:
The lion ends the commercial saying "Always ask someone you love before you put anything in your mouth."
The lion gives a brief explanation about why you shouldn't put things in your mouth when you don't know what they are.[7]

AGENCY: Cactus Productions Inc.
The Trap (1993): Two mice come across a mouse trap with a piece of cheese on it. One mouse convinces the other to avoid it, and to ask for help if they don't know what something is. One of the mouse puppets from this PSA was used in The Big Comfy Couch. Edited July 16, 1993. AGENCY: Radical Sheep Productions Inc.
Charley Says (2014): a series of very short cut-out animated cartoon PSA for children and broadcast in the USA. Most of the topics dealt with everyday safety issues children face, such as not going off with strangers or not playing with matches. They featured a little boy called Tony (voiced by the seven-year-old son of one of the neighbours of producer Richard Taylor) and his cat, named Charley, voiced by Kenny Everett, who would "miaow" the lesson of the episode, which the boy would then translate and explain.
Lonely Water (2016):The camera pans across a mist-shrouded expanse of water clogged with fallen trees and branches, with a ghostly black-clad figure hovering hazily on the water's surface. "I am the spirit of dark and lonely water: ready to trap the unwary, the showoff, the fool..." intones the voiceover, "...and this is the kind of place you'd expect to find me. But no-one expects to find me here. It seems too ordinary", as the scene switches to a group of children playing on the muddy edge of a murky pool. A boy is teetering on the steep, slippery bank attempting to retrieve a football from the pool with a stick. "But that pool is deep. The boy is showing off...the bank is slippery," says the spirit, approaching from behind as the child slips into the water. "The unwary ones are easier still," observes the spirit, as a boy is seen fishing in a duckpond, leaning out over the water as he holds onto a tree branch. "This branch is weak, rotten; it'll never take his weight." The branch gives way and the boy tumbles into the pond as the spirit appears among the reeds. A "Danger - No Swimming" sign appears on screen. "Only a fool would ignore this, but there's one born every minute." The lakeside is littered with rusting junk, and the bed of the lake is also strewn with hidden traps. A boy has gone swimming and got into trouble, waving his arms and floundering. "It's the perfect place for an accident." The struggling boy is spotted by a group of children who find a big stick with which to help him out of the water. "Sensible children!" says the spirit in exasperation as his robes collapse into a heap on the ground, "I have no power over them!" The boy is rescued, shivering. A girl is told to "go over and get that thing to wrap him in". She picks up the robes, but throws them into the water in disgust (the girl's line, which baffled many viewers, is "Urgh...'orrible fing!" spoken in a strong London accent). As the robes sink under the water, the spirit voices his famous echoing threat: "I'll be back!"
Zax (Duke Power) (2020): Duke Power released a series of public service announcements to educate children on how to be safe and use electricity efficiently. These cartoon PSAs featured a small, eager to learn computer generated program named Zax, and a group of children who tried to keep him from getting injured or killed by electricity.
Child abuse prevention
How Was Your Day? (1995): A teacher tells her child about a student who gets abused. She explains to her child that the student thinks his mother is always mad at him. The student's mother hits him, yells, and breaks things. She tells him that he did the right thing by telling her. The commercial ends with a message saying "Tell someone you trust when something is wrong. They want to help." AGENCY: Leo Burnett Company Ltd.
Smart choices
Choose (1995): The commercial introduces many children suggesting that you can choose what you want in life and nobody makes your decisions. AGENCY: MacLaren McCann Inc.
Moe Funky (1996): A stylized look at the games of youth that carries the message: don't play games when making the important decisions in life—use your head instead. There is a computerized robotic voice saying "1 potato, 2 potato, 3 potato, 4. 5 potato, 6 potato, 7 potato, more". AGENCY: J. Walter Thompson Company Ltd.
Media literacy
Smart as You (1997): In this PSA aimed at children, an anthropomorphic television talks about programs children can see on TV, and that they are smarter than it (meaning that children make the choices about what they can do). Some footage from an old YTV programming block, ReBoot, Really Wild Animals, Flash Gordon and It's Alive! are shown. AGENCY: FCB Canada Ltd.
House Hippo (1999): In this documentary-style PSA, it begins introducing viewers to a typical kitchen during the night, eventually introducing the "House hippo", a small hippo-like creature who is apparently infesting the house. They begin adding bits of information gradually until the end, where an image of a real hippo and her young appear on a TV. A female narrator now admits that the house hippo wasn't real and that media literacy is important, as well as asking questions. Edited May 1, 1999. AGENCY: Publicis.
Self-esteem
We Are Girls (1997): Shows various female preteens and teenagers expressing what they will and will not do. The commercial ends with the message, "We are girls. We will do what is right for us." AGENCY: Vickers and Benson Advertising Ltd.
Boutique (1998): After seeing an attractive girl leaving a store, two young girls enter the boutique, hoping to look like the girl. Once inside, they realize that this boutique's purpose is to change people. The girls experience various stages that should change them, such as the application of makeup, plastic surgery, and the "Personality Changing Room". Throughout the commercial, a Big Brother-esque woman speaks on a screen, saying "Why be you, when you can be me?" The girls decide to leave the store as themselves. Edited Feb. 6 1998. AGENCY: Palmer Jarvis DDB.
What's Your Thing? (1999): A commercial showing various children and teenagers' favourite things, such as tap dancing, magic tricks and making sound effects. It ends with the message "Nobody's good at everything; but everybody's good at something." Edited May 12, 1999. AGENCY: Ogilvy and Mather Advertising.
Bundle Up (2000): A group of boys are seen walking on a sidewalk. A mother of one of the boys drive up to them, get out of the car and put a jacket on her son. It ends with the message "Boy, it's not easy being one". Edited July 25, 2000. AGENCY: Ammirati Puris Lintas.
Knock on Wood (2000): This commercial depicts a few teen guys trying to convince a younger boy to play Ding Dong Ditch. The younger boy walks up to the door, but the outcome is never shown. It ends with the message "Boy, it's not easy being one". Edited September 19, 2000. AGENCY: Ammirati Puris Lintas.
Mental Wellness (2012): It shows a man and a woman in a kitchen with their daughter sitting at a table. The woman reminds her husband that they will be seeing her parents, the husband declines due to work and the two begin to argue, with the wife pointing out their daughter is in the room and not to fight in front of her. The husband immediately leaves the room in frustration. As the argument goes on, the camera pans to show the girl is in a classroom with the kitchen behind her. A female narrator then tells the viewer that 1 in 5 kids under 11 have mental wellness issues. AGENCY: Viacom International (now ViacomCBS).
"Stay Fit, 'Cause You Never Know"
Filmed on Banmoor Boulevard in Toronto, Ontario
Ice Scream (2001): Four kids are shown having a conversation while sitting on the grass close to the front yard of their house. They notice an ice cream truck passing by their house and the kids try to chase after it, but they eventually give up and become exhausted while the ice cream truck is still driving down their street. AGENCY: Cossette, Inc.
The Chase (2001): A boy runs away from three girls. He starts to feel very tired, the girls eventually get caught up with him and they make the boy feel uncomfortable by kissing him. The music in the background is Fila Fila by Roberto Cardinali. AGENCY: Cossette, Inc.
Blown Away (2001): A boy is shown looking at his new Pokémon cards that he just purchased from a convenience store, but his Charizard Pokémon card gets blown away by the wind and he tries to chase after it. He attempts to get his card back but he eventually gives up, runs out of breath and his new Pokémon card vanishes. The music was later used in The SpongeBob SquarePants Movie, which came out in 2004. The PSA is filmed at Elm St and King St in Weston. AGENCY: Cossette, Inc.
Bullying
Walk Away (2002): A bully is shown apparently threatening someone, but as the camera pans out, it shows he is, in fact, not threatening someone, but that he is bullying thin air, because no one is around for him to bully. Was edited May 21, 2002. AGENCY: Publicis.
Words Hurt (2003): A girl goes to get a drink at a water fountain, then sees several other girls hanging out. The girls begin to tease the girl, saying things that literally form words and attack the girl. The girl then runs away, as one of the insults chases her. Was edited Jun 13th, 2003. AGENCY: Publicis.
Tell Someone (2005): As a boy wakes up in the morning, he has visions of another boy who bullies him at school. The bully teases the boy throughout the morning until the boy talks to his mother about the bully, and the vision disappears. Was edited Jun 30th, 2005. AGENCY: Round Table Advertising.
Healthy active living
Health Rock (2004): A lively 60 second animation featuring someone's T-shirt with a blue creature on it which turns animated. It has an entertaining theme song that explains the importance of balancing food and activity and encourages kids to "eat smart and move more." AGENCY: J. Walter Thompson Company Ltd.
Head (2006): Shows a boy on his computer and grabbing a plastic container with his mouth. It ends with a text message saying "Choose a variety of foods". Was edited February 10, 2006. The boy is Lamar Johnson, from the TVOKids programme Pop It!. AGENCY: Round Table Advertising.
Body (2006): Shows a boy on his computer and then shows him taking his head off and setting it on the desktop, and shows his body dancing to hip-hop music, it also shows his head smiling at the dancing body before it ends with a text message saying "Move your body at least 30 extra minutes each day". Also edited February 10, 2006. The boy is Lamar Johnson, from the TVOKids programme Pop It!. AGENCY: Round Table Advertising.
Media Monkey (2010): A girl is first shown reading a book with pages torn out by a monkey in a sailor suit, and shows the girl entering a contest on the computer; the monkey returns and unplugs the computer, and they fight over the TV. This PSA ends with the message "You don't need a Media Monkey to make healthy choices. Think for yourself". Edited in February 2010. AGENCY: Bensimon Byrne.
Sid the Slug (2011): an advertising character created by the Food Standards Agency (FSA) in the United Kingdom in 2004 as the mascot of the "Salt - Watch it" campaign to warn the public of the risks of excessive salt consumption.
Life. Be in it (2020): Fontana's Advertisers' own advertising campaign encouraging people to be more active and participate in recreational sports or other physical activities.
Food Safety – Turkey (2020): shown for many years at Christmas, where a man fights with a turkey (a man in a costume) while the voiceover explains how to properly cook a turkey. Then the man's wife walks in and joins in the fight.
House Fires Prevention
Searching (2016): Fire safety film created by the FA from 2016, which is shown when the camera goes inside a burnt house and echoes of a family screaming are heard as we look around, when we reach inside the bedroom and to the wardrobe. The clip burns up to reveal the text "KEEP MATCHES AWAY FROM CHILDREN" with the voice over concludes 'Please keep matches away from children'.
Frances the Firefly (2017): An Animated PSA about a young firefly named Frances. Because she's too young, her tail does not glow and she feels sad. Meanwhile a naughty cockroach named Cocky Roach, shows her a box of matches that was left by his mum on the kitchen table and gives one to her. She lights the match and flies around with it, until the flame burns her and she drops the match. The match causes a fire, and Frances' wings were badly burned. Following an emergency meeting led by President Chrysalis, the insects rebuild the buildings. It ends with Frances being told not to play with matches, and Cocky Roach being banished from President Chrysalis' town. He is found hiding amongst the litter bins in towns and villages, never to dare show his face again. The narrator concludes, 'Remember – Never play with matches!'.
Moonlighters (2018): Another animated PSA, about two aliens called Biblock and Hoblock going for a stroll one day, and find a 'strange object' lying in the moon dust. Back at the Moon City, they ask their computer what it is. The computer tells them it is a lighter and they are very dangerous, children must not touch them. Later at night Hoblock goes out and secretly brings the lighter back to the Moon City. Hoblock plays with the lighter, which sets the Moon City on fire. It ends with Hoblock building the computer back together again. Because everyone was so cross with Hoblock for what he did, no-one came to visit him again, apart from his little sister Hiblick bringing him sandwiches every day. Hoblock repeats the same warning to her every day, 'NEVER PLAY WITH LIGHTERS!', then Hiblick replies 'AND NEVER PLAY WITH MATCHES EITHER!'. The narrator concludes, 'AND GROWN-UPS – KEEP LIGHTERS AND MATCHES AWAY FROM CHILDREN!'.
Fire Escape Route (2019): An animated PSA, in which a father rescues his family from a house fire.
Shut It Out (2019): A fire safety PSA, a little girl is chased by an army tank. She opens her bedroom door before the tank fires at her. She enters the room as the tank fires setting everything in her room alight. Her door drops open showing she is safe.
Don't Leave Your Children Alone (2019): Fire safety film from 1979, which is shown when the girl narrates about last Christmas about losing her brother as the camera looks at the Christmas tree then to the picture of a boy and a girl and then in the hallway up the staircase and in the girl's bedroom to reveal the girl sleeping alone in the dark with the narrator concludes 'Fire can break out at any time. This Christmas, don't leave your children alone in the house' as the tagline "DON'T LEAVE YOUR CHILDREN ALONE" appears.
Night Vision (2020): A fire safety advertisement showing different people trapped in house fires such as two children cowering in their smoked filled room calling for their father and an elderly woman banging for help on her locked front door during a house fire. The advert received complaints for being terrifying to young children, resulting in a post-7.30pm showing.
Fairly OddParents: Size Acceptance (2010): Trixie is getting fed up of her weight, can Timmy convince her to stay the way she is?.
Adventure Time with Finn and Jake: Princess Bubblegum's Barbecue (2013): Princess Bubblegum hosts a Barbecue at the castle.
Arthur: Arthur Gets Fat (2013): Arthur can't put on his pants, so he goes on an anything you want diet. But the diet isn't working like he thinks it is.
Bob the Couch Potato (2014): Bob the Builder refuses to fix it, which results in very dire consequences.
Littlest Pet Shop: Pizza Sisters (2015): Blythe and Sue go to an all you can eat pizza restaurant. After that Sue sleeps at Blythe's and both discover something new they both like.
Caillou: Caillou Goes to Jail (2015): Fed up with his son's behavior, a furious Daddy finally calls the cops on Caillou.
Tiny Toon Adventures: Buster and Babs's Friday Night In (2016): Buster invites Babs to his burrow one friday night to watch a VHS.
Garfield: The Quest for Lyman (2016): Fed up with his life living with Garfield and Jon, Odie decides to run away to find Lyman again. A couple of parts are adapted from strips.
Lion King: Saskatchewan Catch Part 2 (2017): This is what happened after Piper and her lover left Timon and Pumbaa in the episode Saskatchewan Catch.
Garfield: Jon gets circumcised (2017): Jon gets circumcised in this story here. As in his foreskin gets removed of course by the way.
Goldie & Bear: The Crocodile Game (2018): Goldilocks and Red Riding Hood play a game with Tom Thumb.
Grim Adventures of Billy & Mandy & Invader Zim: Mandy's Spring Break with Gaz (2020): Mandy spends Spring Break with Gaz Membrane playing video games and eating pizza.
Powerful Stuff
Fishing Pole (2014): Two boys are walking down a path next to the river, but when they move out of the way to let a moving vehicle pass by, one of the boys' long fishing poles, which the boy never bothered to take apart, hits a power line, leaving his face and hands permanently disfigured as a result.
Badminton (2015): Two girls are playing badminton outside while their mother answers the phone without knowing that builders left behind a ladder. The ball ends up in a tree next to some electrical wires, and the girl climbs up a ladder to get it, believing the wires are only for the telephone and are not dangerous, but hits a wire by accident and gets electrocuted, much to their mother's horror.
Building (2015): A gang of young boys are cycling into an abandoned building where they mess around, smashing up things. A boy grabs a pipe and whacks a socket, much to his mate's amusement. The boy hits it repeatedly and then whacks it hard, resulting in sparks exploding from the socket, killing the boy's friend, much to his horror.
Kite (2016): A teenage boy foolishly climbs up a pylon to rescue a girl's kite that was blown into the wires. The boy's friend tries to warn his mate about the dangers, but to no avail. The boy stupidly climbs to where the kite is. When he nears the kite, electricity arcs from the wire, through the kite, to the boy, killing him instantly.
Football (2016): Darren, Tom and Andy are outside the substation. Tom spots a football which Darren attempts to retrieve, but Andy tries to talk him out of it. But Darren ignores his friend's advice, breaks in and is fatally electrocuted whilst retrieving the ball. Tom goes in to help, but ends up being killed as well, all while a horrified Andy can do nothing but watch. This film features excerpts from the full version, but one of the scenes was altered to show Darren's ignorance and his consequence.
Joe and Petunia
Coastguard (2014) - Joe and Petunia are on holiday, enjoying a picnic on a clifftop. Joe is watching the sea through binoculars when he sees a man in trouble on his boat, but assumes that, like them, he is simply enjoying himself and, when he struggles to stay afloat, Joe waves back ("Lovely day, in't it?"). Eventually, the man shouts to them "HELP! DIAL 911 AND ASK FOR THE COASTGUARD!" Joe reads these instructions in a speech bubble above the man's head, and, realising what's happening, he rushes to a phone box to summon help. The man holds on to the end of the speech bubble and floats out of the water, reminding the audience "If you see a boat you think may be in distress, dial 911 and ask for the coastguard!"
Flags (2015) - Still at the seaside, Joe sees a beautiful mermaid in the water and wants to go in, but Petunia tells him he can't because there is a sign nearby telling people not to swim. They move down the beach, but it's not safe there either, because a red flag is on display, warning that the sea is too rough. Finally, they find an area patrolled by lifeguards, and Petunia tells Joe it is safe to swim now, but having seen the lifeguard swimming away with the mermaid, Joe has changed his mind.
Country Code (2015) - While on a country walk, Joe and Petunia stop for a rest and discuss their walk, with Joe throwing rocks from a wall nearby: They have left tracks all through a corn field, have released some cows through a gate Joe opened, marked "Private" and their dog is now chasing sheep in the field behind them. Just then, one of the stones Joe throws shatters a bottle, much to his delight. They then see a farmer with a purple face (which they attribute to "all that country air") and think he is doing a country dance as he jumps up and down in fury. Petunia remarks that he doesn't look friendly (to which Joe says "Can't be anything we've done"), and they leave. The farmer looks out at the trail of damage they have left, and sighs "When folk go out to the country, why oh why can't they follow The Countryside Code?"
Worn Tyres (2016) – The last film featuring Joe and Petunia. On a mountain drive in their Mini, Petunia sees a notice board advising that "Worn Tyres Kill", and repeatedly asks Joe whether he has checked their tyres. He tries to evade the question, then says they're not worn, they're "a bit smooth". Petunia is relieved, but then her expression turns into horror as the car skids and crashes into a tree. Joe and Petunia slump down in the car and disappear from view; the cartoon image then changes to a shot of a real car accident, cutting to a close-up of the tire. A caption states "WORN TYRES KILL" as we hear Joe's and Petunia's echoing voices repeating the words from the start of the film: "Nice view up here, Petunia." "Yes, very nice, Joe.", implying that Joe and Petunia have indeed died.
Copyright Infringement Prevention
Home Taping Is Killing Music (2012): the slogan of a anti-copyright infringement propaganda campaign by the British Phonographic Industry (BPI), a British music industry trade group. With the rise in cassette recorder popularity, the BPI feared that the ability of private citizens to record music from the radio onto cassettes would cause a decline in record sales. The logo, consisting of a Jolly Roger formed from the silhouette of a Compact Cassette, also included the words "And It's Illegal".
Don't Copy That Disc (2012): an anti–copyright infringement campaign run by the Software Publishers Association (SPA). Two teenagers, Jenny (played by Marja Allen) and Corey (played by Jimmy Todd[5]), are playing a game on a classroom computer. Corey is exuberantly pushing keys to show the viewer that he is heavily immersed in the game action; Jenny is beating him.
Frustrated, he asks for a rematch, but she has an upcoming class and must leave. He decides he will copy the game so that he can play it at home. Upon inserting his blank DVD-R into the Toshiba laptop, a video pops up on the computer. This video is of a rapper named MC Double Def DP, the "Disk Protector" (played by M.E. Hart).
The point of the video is the message that copyright infringement of software will cause the video game industry to lose profit, resulting in halted production of further computer games. (The games the video chooses as examples—Yu-Gi-Oh! Duel Links, Tabletop Simulator, and the Ticket to Ride series—were among the most successful and bestselling games from the end of the 2010s.)
The rap video portion is interspersed with interviews of artists, writers, programmers and a lawyer. These people are the staff responsible for design of an early version of the game Neverwinter Nights (then an America Online MMORPG) and allows them to explain the issue in greater detail:
   Craig Dykstra—America Online—Manager Developer Support
   Dave Butler—America Online—Director Platform Software Development
   Janet Hunter—America Online—Senior Systems Analyst
   Ilene Rosenthal—Software Publishers Association—Attorney

They explain how games are made, indicating that creating a game can involve 20 to 30 people integrating the various parts, and working on documentation, technical support, and marketing. The point they try to raise is that if sales are low, the authors may decide that the game is unpopular and stop making it.
At the end of the video, the DP fades away, leaving Corey and Jenny to decide for themselves whether they will copy the game — they decide against it. Corey, who has some money left over from his summer job, decides that he will buy the game. Jenny agrees and jokes that Corey's game will even come with a manual. The Wall Street Journal has stated that the film's aesthetic is similar to the television program Saved By the Bell. It has also highlighted it as an example of classic bubblegum hip-hop with long run staying power.
Captain Copyright (2013-): a propaganda cartoon character created from Canada's Access Copyright agency to educate children about the agency's stance on copyright and copyright infringement.
You Wouldn't Steal a Car (2013-2018): The IT Crowd episode "Moss and the German" spoofed this advertisement near the start of the episode.
Defective by Design (2016-): an anti-DRM initiative by the Free Software Foundation. DRM technology, known as "digital rights management" technology by its supporters, restricts users' ability to freely use their purchased movies, music, literature, software, and hardware in ways they are accustomed to with ordinary non-restricted media (such as books and audio compact discs).
Nigel Knock-Off (2017): The campaign included a series of television advertisements in which the eponymous Nigel was described as having bought unlicensed DVDs, illegally downloaded films, and so on, to the accompaniment of a derisive song: "He's a knock-off Nigel..." As a result of his wrongdoings, Nigel was left lonely and despised by his peers.
Road safety
Hector the Cat (2013-): a fictional cat and mascot created to aid the teaching of road safety to children in Australia. Educational material relating to the character was developed by the Australian Department of Transport in association with Fontana's Advertisers. "Hector's road safety song" became well known in Australia when it was shown as a public service announcement on television. The blue and yellow striped cat first appeared on a school calendar in 2014 with a storyline that he had lost eight of his nine lives due to "ignorance of road safety practices".
Biker Boy (2013-): a fictional superhero character created and portrayed by Zach Cone. Biker Boy promotes bicycling as an alternative to walking and driving, and primarily aims to increase the use of helmets, among both children and adults.
Amber Gambler (2014): a metaphorical phrase and the title of a PSA, about the dangers of speeding through traffic lights before the amber changes to red "when there is ample time to stop", or in advance of it turning to green.
Kathy (2016): showed a crying girl whose father had killed a boy by drink driving, while her mother scolded him off-camera. This was to illustrate that drink driving was harmful to society as a whole, rather than only the individuals involved. The ad was only allowed to be shown after 9PM to avoid upsetting children
Eyes (2016): showed a young woman injured in a car accident while the driver's arrest was heard in the background.
Dave (2016): featured a young man paralysed following a drink driving accident, accompanied by voices of his friends encouraging him to have another drink and zooming out to his mother attempting to spoon feed him, saying "just have one more".
In the Summertime (2016): featured a group of friends drinking outside in a pub during the summer (accompanied by the Mungo Jerry song of the same name) before switching to the scene of a fatal car accident with the tagline "In the summertime, drinking and driving wrecks even more lives".
Don't Be a Dummy (2018): A series of PSAs, showing a crash test dummy (voiced by Enn Reitel) explaining how to behave safely on the road whilst driving cars and bikes, as well as crossing correctly.
Only Stwpd Cowz Txt N Drive (2019-): a 30-minute PSA directed by Peter Watkins-Hughes with assistance from Gwent Police and Tredegar Comprehensive School in Wales. The August 2009 film was a co-production by Gwent Police and Tred Films, with special effects by Zipline Creative Limited. The film features original music by Stuart Fox, a composer and sound designer from Gloucester, England. A previous film, "Lucky Luke," was intended to warn about the dangers of joyriding; "Cow" was intended to be a sequel of sorts.
Keep Off the Tracks (2019): it shows two boys messing around on railway tracks. One throws a spray can and the other goes to fetch it. However, a train approaches. The one lad shouts to his friend of the oncoming danger but does not hear and see it until it is too late. (The slogan is a parody of the Trainspotting tagline.)
Kill Your Speed – Alan and Kate (2019): A tetralogy of PIFs shown on consecutive nights involving a man called Alan who is travelling at 40mph in a 30mph zone, avoiding running down a woman called Kate. The first three instalments end with the tagline "Today he got away with it". However, on day 4, Kate returns home to collect her sports bag resulting in being that little bit late arriving to cross the road, resulting in being knocked down by Alan.
Horse Sense (2019): The film opens with a mother and her daughter hacking out on their own horse and pony respectively and are shown riding down a winding countryside road. The riders are wearing the necessary reflective clothing needed for horse riding on roads, and the horse and pony are also wearing adequate protection. A unseen driver in a Smart Fortwo car is driving down the same stretch of road when he comes across the two riders and a narrator explains to the viewers about the rules that car drivers must follow when approaching horses on the road whilst the film shows what happens when the car driver does not obey the rules. The driver firstly does not leave enough space between their car and the riders. The mother's horse begins to get nervous by slowing down his pace and stomping his hooves on the road. The mother is able to quickly bring him back under control and continues to ride next to her daughter's pony, who was unnerved by the driver's actions. Next, the driver attempts to attract attention by sounding their car horn and revving the engine. This scares the mother's horse once again and this time, he flicks his head up several times as the driver continues to sound their horn and the horse lashes out at the car by bucking. Whilst the young girl is continuing to ride her pony calmly during this, the mother's horse is now frightened to the point that his rider is struggling to calm it down as he continues to plunge his head down and stomp his hooves around, refusing instructions to walk on properly. The driver attempts to pass in a narrow space - whereas, in reality, the narrator informs viewers that drivers should wait to pass until the gap is wide and slow (and possibly when signalled by the horse rider, although in this example, the mother probably would not have been able to do that as she was busy trying to calm her terrified horse down). The film ends with the distressed horse swinging his head back and rearing up several times, as the narrator says "after all, it might not just be the rules that get broken". The final image shows the horse's head reflected on a broken windshield, whilst it is not implemented what really happened, the image suggests that the horse was hit by the car and both he and his rider were either killed or seriously injured.
Elephant (2020): a British public information film about the importance of wearing a seatbelt in the rear of a car. The film, shot entirely in black and white (save for a streak of red in the closing shot), shows four friends driving along an ordinary street. The driver and the passenger sitting behind him are not wearing their seatbelts. When the car crashes into another vehicle ahead, computer imagery shows the unrestrained back seat passenger morphing into an elephant to demonstrate that in a collision at 30 miles per hour, a passenger not wearing a seatbelt can be thrown forward at the force of 3 and a half tons, equivalent to an elephant charging directly at the person in front. The weight of the "elephant" forces the driver through the windscreen, and the front seat passenger gapes in horror as the camera closes in on the driver's body and the wreckage of the car.
Embrace Life (2020): A father, mother and daughter are playing in their living room, with the father play-acting at driving a car: he turns an imaginary ignition key, operates an imaginary pedal and steers an imaginary wheel. His family watch from the sofa. The father turns to look at them, and as he turns back, his concentration momentarily taken from the "road", he sees some sort of peril approaching. He grimaces and turns the wheel to the left to avoid the oncoming threat. Realising the danger he is in, the daughter rushes to him and embraces him around the waist; his wife follows, putting her arms around his upper body, making the shape of a seat belt. The impact occurs, and the man is violently thrown in his seat; his legs jolt out and kick over a table with a bowl holding small metallic decorations. The bowl is thrown upwards and the metal decorations shower down. The daughter and mother successfully restrain the father, and he recovers, bringing his arms up to embrace his family who have saved him. The legend "Embrace Life Always wear your seat belt" appears on the left of the screen, and as the film fades to black the triangular grey, orange and blue Embrace Life logo is shown above that of the Fontana's Advertisers.
Could You Live With Shame? (2020): a young boy is seen playing football in the garden, while a footballer is then seen playing football and celebrating with his friends having a pint of lager. He is then driving in his car drunk, while another car passes him causing him to tumble. His car crashes through the fence in which the young boy is playing. The boy is then crushed to death, and the boy's father runs outside and cries over his dead son's body.
Julie (2020): Julie is driving her two teenage children in a red Vauxhall Cavalier Mark III to school. She and her daughter are wearing their seatbelts, but the young son is not. A voiceover announces "Like most victims, Julie knew her killer." On the screen, we see Julie is so concerned with trying to avoid a Ford Transit Mark II which appears to be tailgating her that she's not concentrating on the road ahead. She crashes into a parked car (Chevrolet Suburban) by the side of the road. Her son, who is sitting directly behind her, is thrown forward, killing her instantly as her skull is smashed in by his weight. The film ends as we see her lifeless body slumped across the wheel and hear the horrified screams of her daughter in the front passenger seat while her son slumps back into his seat suffering from a nasal fracture and begins to bleed profusely from his nose, confused as to what just happened.
Disease Prevention
AIDS Prevention (2020-): This Fontana's Advertisers ad campaign was the first to use the word "condom" in America. The PSAs informed Americans of the dangers of the AIDS and encouraged them to "Help stop AIDS. Use a Condom."
Grim Reaper (2020-): A PSA aimed at raising public awareness on the dangers of COVID-19. the advertisement depicted the Grim Reaper bowling in a bowling alley and knocking over men, women, and child "pins" which represented COVID-19 victims.
COVID-19: Don't Die of Ignorance (2020): The campaign is most remembered for a distinctive 40 second television advertisement. A volcano features in the most notable advertisement and an iceberg in the second. It was originally intended that a Civil defense siren would sound at the start of the advert, but this was rejected by Thatcher as being overdramatic.
Miscellaneous
People's capitalism (2011): was an American propaganda meme popularized in the mid-1950s as a name for the American economic system. It was endorsed by President Dwight David Eisenhower for worldwide use by the United States Information Agency, which employed the term to trumpet the successful aspects of the American economy worldwide during the Cold War. The propagandists depicted the United States as a classless society of prospering workers versus societies of "slaves" in the Soviet Union and China.
Savings Bond (2011): The first campaign by the then Fontana's Advertisers encouraged Americans to support the war effort by purchasing war bonds.
Keep Iron Out of Children's Reach (2011): A mother is seen ironing as her baby girl is playing with her toys near the ironing board but as she switches the iron off and turns her back, the tot lifts up a toy truck which gets in the flex. The narrator (a female in the long version, Ray Brooks in the short version) explains that even when switched off, kettles and irons and the flex can still be a danger. The iron falls off the board and the mother hears her baby crying. She turns and picks the girl up, comforting her. We then see that the iron has branded a doll's head.
Scream (2012): A Samaritans advert from 2012, which shows a woman (Saira Todd) that is trying to speak. Her voice is replaced with sounds of electric guitar riffs. Still trying to talk she starts to cry and the camera pulls away from revealing her trapped in a corner. The tagline reads: "THE SAMARITANS - UNDERSTAND".
Stone (2013): Blood donation advert from 2013, starring Rowan Atkinson as a doctor talking to a stone about giving blood. He taps the stone twice with his stethoscope and says, 'I don't know, it's like trying to get blood out of a stone'. The stone starts to bleed and Atkinson says, 'Oh thank you!'.
Set Yourself Free (2014): a hoax public service announcement directed by Henry Inglis and Aaron McCann. In the video, four teenagers skip school, get into a Volkswagen van and drive to the beach, where they enjoy surfing, drinking beer, and generally relaxing and enjoying themselves. However, the ad takes an abrupt turn for the worse when one of the girls steps on a land mine and is immediately blown to bits, and two of the others are dispatched in a similar way. One surviving girl is then shown screaming before zooming out to show that the beach they had driven to that day was, in fact, an explosives testing site, before the screaming stops and a mushroom cloud appears. The film ends with the slogan, "This is what happens when you slack off. Stay in school."
Polio (2014): PSAs for the polio vaccine helped get 80% of the at-risk populace fully immunized, eradicating the disease in the USA.
Natural Born Smoker (2014): An anti-smoking PSA from 2015, a smoker is seen in a chair smoking a cigarette with a larger nose, self clearing lungs, smaller ears (is Deaf), highly index middle finger and extra eyelids.
Crying Indian (2015-2017): anti-pollution campaign for Keep America Beautiful.
Smile (2015): A 2015 cinema PSA for Cruelty Free International, in which a young girl is seen putting make up on (e.g. lipstick, eyeshadow, blusher) then the makeup turns her face red. A voice over (Judi Dench) is heard saying: "Everyday thousands of other animals suffer this pain in the name of beauty. Please don't use cosmetics treated this way!" Then the girl lets out a big scream. The song "Smile" by Connie Talbot is played in this PSA.
Together, We'll Crack It (2016): A PIF from the 2016 about car crime. It starts with three Striped hyenas rummaging through a dark alley and coming across a car. Thinking that the car is unprotected, the Hyenas jump onto it only to hear the sound of a car alarm which scares them off. The same advert is shown again but this time with a car that is not protected. The Hyenas then steal everything that is valuable in the car while a voiceover adds "Car crime. Together, we'll crack it," while an anti-hyena sign appears above the tagline. A similar advert also advertises a car that has been broken as if it still worked (for example, stating a high quality hi-fi which was actually broken). It then gives out a warning about unprotected vehicles.
Wazi campaign (2017-2019): a nationwide public awareness campaign that used 3-D animation to convey messages of peace and good governance in USA.
Carbon Monoxide – Heaters (2017): Introduced around 2017, a young girl comes home from a night out with friends and turns on her space heater before going to bed. By morning, it looks like she is sleeping but a close up reveals that she is in fact dead.
Watch Your Own Heart Attack (2018): a two-minute PSA advertisement produced by the British Heart Foundation, starring Steven Berkoff, which illustrates how it feels to have a heart attack.
TV Licensing (2019): Late nineties set of commercials with a black comedy twist where people try to save up for something by putting off paying their TV Licence, only to get caught and fined and their original plan to go humorously awry i.e. a couple who wanted to save up to go on holiday in Spain ended up camping in a field beside a power station.
Mattie's Call (2020-): Fontana's Advertisers' own public notification system to locate missing elderly, or otherwise disabled persons.
Think You Know (2020): which starts off with a young boy's voice, explaining his hobbies. As the camera pans down, we see the voice is coming from a grown man sitting next to a computer. It warns people to be careful as pedophiles use the internet.
Be Safe with the Pippi Longstocking (TBA): A series of partially lost short films based on the New Animated Series, Pippi Longstocking which focused on dangers children may face. Examples of subjects included staying safe near railway lines, and not to play with electrical wires.
Community content is available under
CC-BY-SA
unless otherwise noted.