Flushed Away 2:The Toon Platoon is a potential movie by user Our Green Tornado, and the official sequel to
Flushed Away
. It is a mashup of the director's two brainmade movies, Late Summer Wars and the unreleased Who Framed Emperor Zarkon? 2:The Zark Knight Cometh(which was cancelled due to Zarkon's death), and contains references to the director's other brainmade movie, Civil War Collision Course.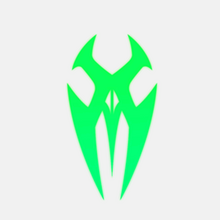 Plot
When life throws you lemons, cut 'em open and squirt the juice in its eye.
When life throws you lemons, throw a brick back.
When life throws you lemons, throw them at somebody else.
This strange child who drills forever upward—Zarkon The Digger...He's not Emperor Zarkon, and he never will be. But even so, no matter what, nothing will stop him! Nothing will stand in his way! His drill is the drill that will pierce the heavens! WHO THE HELL DO YOU THINK HE IS?!?!?!
It's been 13 years after the battle against DreamWorks Studios, and Zarkon Whatsit is now leader of the most dangerous organization on the face of the earth. What happens when a chance encounter with his old friends make him embark on the most dangerous journey of his lifetime yet? Also, Megamind has always wondered about his home planet, and his parents. But when a miracle happens, and he gets the opportunity to stay on his original home planet, will he choose to live there or stay with Roxanne?
(More info can be found here.)
Starring
Commander Whatsit, the same Zarkon Whatsit from the first movie and the leader of the Galra Syndicate. Formerly a digger from a totally out-of-this-world village in the outside world, he has the ability to connect multiple universes by digging tunnels through them.
Ted Valiant, a young boy Commander Whatsit rescued from an abusive family. He later becomes his protege, and is taken in Megamind's custody. Also, he has a crush on Emmy.
Emerald Marie "Emmy" Ritchi, Megamind and Roxanne's first child and eldest daughter.
Brandon Ashwell "Ash" Ritchi, Emmy's younger brother and Megamind and Roxanne's second child.
Melissa and Michael Ritchi, Megamind and Roxanne's third children. They are also twins.
Roscoe Garrett, Hunk and Shay's eldest son and first child.
Alexa Garrett, Hunk and Shay's second child and Roscoe's younger sister. She has a crush on Ash.
Aleks Kogane, Keith and Jerrika's daughter and Krolia's granddaughter. She is 1/3 human, 1/3 Galran and 1/3 Arusian. Also, she has eyes similar to Keith's and a snail-like head which resembles Jerrika.
Carl Lucas McClain, Lance and Nyma's son. He has a crush on Emmy.
Takashi "Shiro" Shirogane, the former Black Paladin of Voltron and Sendak's ex-nemesis.
Sendak Rilkin, a former Galra Empire commander and Shiro's ex-nemesis.
Megamind/Syx Ritchi, Roxanne's husband and the defender of Metro City. He later discovers he's not the only surviving Lacustrian, and his home planet has been restored alongside Daibazaal and Altea.
Roxanne Ritchi, a reporter and Megamind's wife.
Minion a talking fish who is Megamind's sidekick.
Metro Man, a retired superhero, who is being humiliated by Sophia and Orson, that he already has an old girlfriend, Whitney, and that he is Metro Man.
Casey Capulet, Metro Man's fiancee.
Rachel Ritchi, Roxanne's sister and Minion's love interest.
The Avengers(mentioned frequently)
Ultron(also mentioned frequently)
Keith Kogane, the former Red Paladin of Voltron who lives with his mother Krolia and wife Jerrika.
General Krolia Kogane, Keith's mother and Jerrika's mother-in-law. She is a high-ranking military officer of the New Galra Empire.
Jerrika Kogane, Keith's Arusian wife.
Lance McClain, former Blue Paladin of Voltron and Nyma's husband.
Nyma McClain, Lance's wife who was formerly a space bounty hunter.
Hunk Garrett, former Yellow Paladin of Voltron and Shay's husband.
Shay Garrett, Hunk's Balmeran wife.
Admiral Katherine Holt, former Green Paladin of Voltron and current leader of the Avengers Initiative(replacing the big bad organization that is the Galaxy Garrison), assisted by her family.
Matthew Holt, Admiral Holt's older brother.
Samuel Holt, Admiral Holt's father.
Queen Allura, the queen of New Altea.
Prime Minister Romelle, the prime minister of New Altea.
Commander Luca, a high-ranking general of New Altea who was formerly Honerva's mole and later a member of Zarkon Whatsit's Avengers Initiative.
Coran Hieronymus Wimbleton Smythe, royal adviser to the Queen.
Vice Admiral Acxa, Admiral Holt's right-hand woman.
Dean Lyons, Vice Admiral Acxa's love interest and also a big fan of Megamind.
Emperor Kolivan, the emperor of the New Galra Empire.
Empress Javzaa, Emperor Kolivan's wife and the empress of the New Galra Empire.
Crown Prince Kahlan, Emperor Kolivan's son and the heir to the throne. Commander Whatsit is his hero, and he has a crush on Aleks.
Team Extra
A parody of the Justice League of America, they don't trust Megamind to be a part of the team.
Night-Master, a parody of Batman, he was an old friend of Metro Man.
The Thrush, a parody of Robin, Night-Master's sidekick.
Lady Liberty, a parody of Wonder Woman.
Lumo, a parody of Green Lantern.
Zip, a parody of Flash.
Marine Avenger, a parody of Aquaman.
Alien Warrior, a parody of Martian Manhunter.
Shadow Clan
A parody of the Legion of Doom, and formerly led by Megamind.
Orson and Sophia, the 2 main antagonists, and the new leaders of the Shadow Clan, their goal is to humiliate Metro Man, gain his powers and rule the world, they discovered Metro Man's true weakness, Toxic Gas from a Dooku Plant, in the end, were exposed to it and were about to get disintegrated but Commander Whatsit saves them with his Spiral Power.
Enorma, a parody of Giganta.
Primate, a parody of Gorilla Grodd.
Darkness, a parody of Sinestro and Lumo's nemesis. He and Lumo's relationship resemble that of Sendak and Shiro's in the first film.
Jaguar, a parody of Cheetah.
Zombo, a parody of Solomon Grundy.
Mr. Quiz, a parody of Riddler.
Freakshow, a parody of Scarecrow.
The Dummy, a parody of Toyman.
Sting Raz, a parody of Black Manta.
Ortem Nam, a parody of Bizarro.
Frostbite, a parody of Captain Cold.
Mr. No Joke, a parody of the Joker.
Macho, a parody of Bane.
Feline, a parody of Catwoman.
Additional Villains
Sky Marshal Wade, an Avengers Initiative officer who hopes to turn the Initiative into a big bad organization like the Garrison.
Melanie, Bernard's evil younger sister.
Hal Stewart/Tighten, the villain from the first Megamind movie who has gotten back his superpowers.
Honerva/Temptress, Hal Stewart's wife and partner-in-crime who was formerly wife to the deceased Emperor Zarkon and chief druid of the Galra Empire.
Others
Dowager Queen Melenor, Allura's mother who turned out to be alive after the universe changed completely 13 years ago.
Whitney Malnew, Metro Man's old girlfriend. She still has feelings for him, and descends into villainy when Metro Man chooses Casey over her. She gets hit on the head with Roxanne's purse in the end.
Lady Freeze/Dilara, Megamind's older sister.
Lightning Princess/Aciara, Megamind's childhood friend.
Lactea and Orion, Megamind's parents.
General Inga, Megamind's godfather with many cosmic powers.
Segments
Act I-AKA To Steal A Battle Cruiser
Act II-AKA The Strange World
Act III-AKA When Will We Get To New York?
Act IV-AKA Secret Team's Message
Act V-AKA The Spring Battlefield
Act VI-AKA When Did The Code Blue Arrive In?
Act VII-AKA Love Is In The Air?
Act VIII-AKA When Are They Gonna Tell Them?
Act IX-AKA The Super Heroes Teamed Up
Act X-AKA The Mega Series Finale Again
Soundtrack
Ain't No Mountain High Enough-The Director Leyenar Oh(main theme)
A Promise-Alan Silvestri(main theme 2)
Shooting Star-Owl City(ending song, end credit song)
A Thousand Years-Christina Perri
Why Don't You Do Right?-Peggy Lee
All I Know-Five For Fighting
South Side-Various Artists(inspired by The Chipmunks)
I'm Alive-Shinedown
Set It All Free-Sam Tsui & Madilyn Bailey
Angel With A Shotgun-The Cab
Firework-Katy Perry
Don't You Worry About A Thing-Tori Kelly
Score
Prologue
Hero's Theme
Zarkon On The Roof
Enter Team Extra
Great, Two More Nemeses
Ted Falls In Love
Murder Mystery
Then There Were Four More
Origins
Forever
Invincible
No Seat Belts Required
To Cage The Culprit
Open 4 Business
Chaos In Metro City
The Avengers Initiative Save The Day
Party On Lacustria
Epilogue
Trivia
Community content is available under
CC-BY-SA
unless otherwise noted.