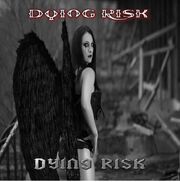 Dying Risk - EP is the first and self titled EP by Norweigan Noma Borchgrevink's solo project Dying Risk. It was released in 2010 under Borchgrevink's own label Dark Catacombs.
Track Listing
The Venom of Doom (Ft. Marcus Bischoff of Heaven Shall Burn) (4:52) (Noma & Marcus)
Nothig Matters (2:10) (Noma)
The Ring Master (5:48) (Noma)
UNdisclosed Thruth (Ft. Marilyn Manson & Twiggy Ramirez) (8:54) (Noma, Manson & Ramirez)
The Wood Tyrant (Previously Unreleased) (2:31) (Noma)
Bela Lugosi's Dead (Bauhaus Cover) (Previously Unreleased) (9:36) (Bauhaus)
"Windos/Mac: Dying Risk Media Player" 
Personnel
Dying Risk
Noma Borchgrevink - All instruments (Except in track 4), Vocals & Lyrics (Except track 6)
Guest
Marcus Bischoff (Vocals on Track 1)
Marilyn Manson (Vocals on Track 4)
Tiwggy Ramirez (Bass on Track 4)
Other
Bauhaus (Lyrics of Track 6)
Community content is available under
CC-BY-SA
unless otherwise noted.