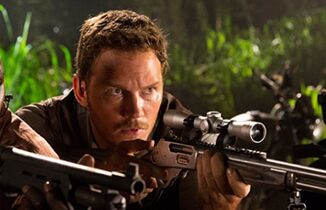 Drake Sullivan is one of the main protagonists in the TV series, The Sullivans.
Biography
Born in Hingham, Massachusetts in July 1988, Drake is the middle child of three children and only son of Ryan Sullivan, a retired criminal court judge and Rachel Sullivan, who died of cancer four years before the start of the series. His older sister Amanda was a prolific defense lawyer who was on her way to becoming a judge like her father until she was killed in a car accident caused by a drunk driver six years before the series. His younger sister Lydia is a Chicago Police Dispatcher.
The Sullivans
Season 1
TBA
Personality
A former Force Reconnaissance Marine turned Denver P.D. Detective. Drake is confident, gritty and headstrong with a strong sense of justice. He is slightly hardened due to his combat experiences oversees, but remains a caring and dedicated man and figure to his colleagues and family. He has a soft spot for children and, due to his own experience, the wrongly accused. Drake often bends the rules when interrogating suspects, as he is often openly intimidating and aggressive towards them, which can either complicate the case or lead to speedy confessions. Like Katherine, he never brings his work home to his children.
Relationships
Trivia
Community content is available under
CC-BY-SA
unless otherwise noted.