Dogelore is a TV series on [adult swim]
Plot
Follows Doge (Gregg berger) at the top, who works at the Cromch Factory. He is newly divorced from his bitch of an ex-wife, Karen. He has 2 friends, Walter and Pablo. Pablo is a Hispanic stoner, and lives on Doge's couch. Walter is a bit slow, and works with Doge at the Cromch factory. Doge often has to take care of his nephew, kid Doge, because Doge's sister is often away on business trips. Other times, Doge sends kid Doge to live with Aunt Kubosu (kid doges grandmother). The main antagonist is the Boner Pill CEO. The series follows Doge and his pals as they go about their lives.
Characters
Doge
A shiba inu, recently divorced, who works at cromch
Pablo
A hispanic dog thats always stoned, he lives on doges couch
Walter
Walter is a bull terrier, he likes fire trucks and monster trucks
Karen
Karen is a shiba inu, and doges divorced wife
Kabosu
Kabosu is kid doges grandma, and pure
Kid doge
Doges only kid after the divorce, really kind
Boner pill CEO
A shiba inu that sells boner pills that actually do not work
Cromch CEO
the shiba who runs cromch, he is doges boss
Episodes
Pilot: The cumcopter
Doge makes a new helicoptor and fills a bucket with cum, then he dumps it on karen
Gallery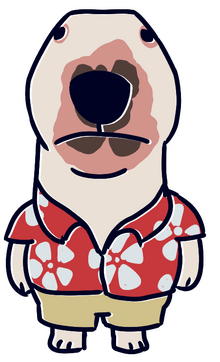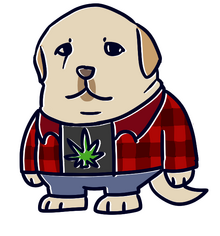 Community content is available under
CC-BY-SA
unless otherwise noted.