Hey, guys. Dipper here, back with another listicle. Except that this one will differ from my previous one, Top 10 Nickelodeon Scrapped Concepts (which you should check out). I won't put any projects in any specific order, or count them down whatsoever. Instead, I will list them all, in no order whatsoever. So today, yours truly presents to you, Disney Projects Currently In Production, the happiest list on Earth!
DISCLAIMER: Since these movies are in production, most of them won't have a release date set.
Timmy Failure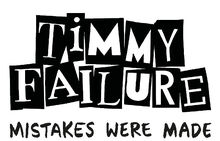 Tom McCarthy, best known for being both the writer and director of Spotlight, which won 69 awards from organizations including the Academy Awards, is currently eyed as the director of an adaption of the children's book series, Timmy Failure. The book series focuses on so-called child detective Timmy Failure, who runs a detective agency with his polar bear partner Total and sidekick Rollo Tookus in their local neighborhood, where the trio solves crimes and mysteries. Stephen Pastis, the author, is also set to co-write the film with McCarthy. The film is set to be live-action. Apart from a director and writer, the film will be produced by Jim Whitaker (who has filmed live-action films for Disney several times before). A budget of $42M has been set. Let's hope this film won't be a failure.
Nicole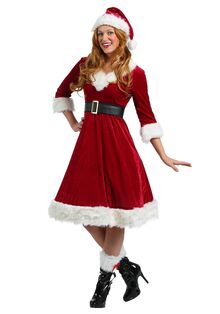 Anna Kendrick, best known for her role as Beca Mitchell in the Pitch Perfect film trilogy, is about to don a Santa Claus suit for Nicole, a film centered on Saint Nick's daughter, who takes her dad's place when he retires and his brother (the one who's supposed to take the Santa throne), played by Bill Hader, refuses after he chickens out at the last minute. Marc Lawrence, a co-writer for Miss Congeniality, is directing, Suzanne Todd's producing, and Louie Provost oversees the film. Some people are already criticizing the film for its gender-swapped character and unoriginal concept. They'll get merry when this film hits theaters in 2018.
Salisbury
Not much is known about this film, other than Smallville creators Al Gough and Miles Millar will be directing this, and that it will feature a fictional town with supernatural elements to it. Apart from that, the budget is reportedly $40M. This film may bury up our interests, from the only details that were given to us.
The Graveyard Book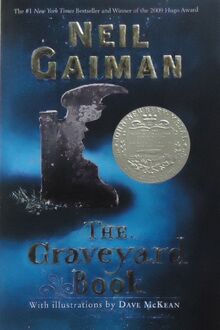 The Graveyard Book is a er, book, written by renowned author Neil Gaiman about Nobody "Bod" Owens, a kid who is raised by supernatural creatures of a graveyard following his parent's murders. As a teenager, he gets followed by their killer, "Man Jack". Henry Selick (James and the Giant Peach, Coraline, The Nightmare Before Christmas) was set to direct a stop-motion animated adaption with a 2013 release date, though the plan fell through. The film then got revived (get it?) as a live-action film with Ron Howard (who directed Splash and A Beautiful Mind, not to mention the Star Wars Han Solo spin-off) possibly directing it. His company Imagine Entertainment, which he co-founded with Brian Grazer, could produce the film.
The Pet
Jared Hess (Napoleon Dynamite, Nacho Libre) is set to pet this sci-fi comedy film, based on an original idea written by Matt Lieberman. The summary is, a man is abducted by aliens and turned into their pet. A lead has not been cast yet.
Overnight at 42nd Street
Yet another under-production Disney film which comes courtesy of Jared Hess, this film will be Christmas-themed like Nicole. In it, a single dad tries to salvage the relationship between his son by staying over with him at a really lavish toy store. Both of them have to team up to stop a hostage situation. Steve Pink was set to direct, but passed on and the helming now falls into Hess' hands. You must stay overnight if you want to see how good this film is.
Grandma's Intergalactic Bed & Brekfast
Let's take a break, fast...so I can talk about this next film. Clete Smith's novel, Aliens in Disguise, is to be adapted. The rights for adaption were acquired by Disney before the book even published! The book sees a kid go visit his grandma in a small town, and finds out that the inn she owns caters to visiting, extraterrestrial beings. You know, aliens. David Hoberman and Todd Lieberman (no relation to the aforementioned Matt Lieberman in any way) will produce.