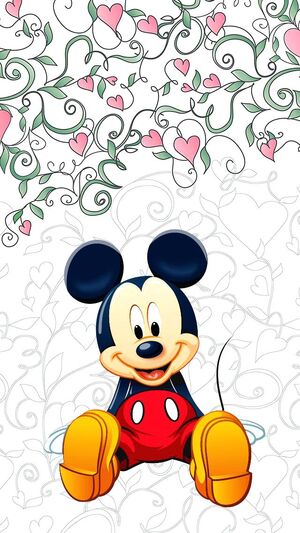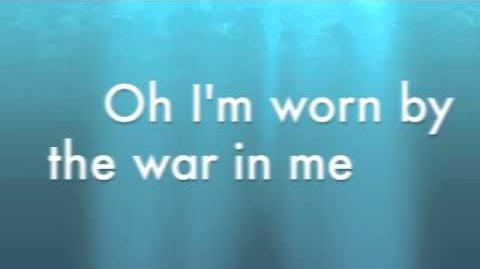 Disney's Mickey is a live action/animated fantasy musical film directed by Baz Lurhmann with a screenplay written by Drew Gars and co-produced by Walt Disney Pictures. The film stars Zac Efron, Bryan Cranston, Lily Collins, Anthony Hopkins, Julianne Moore, Jacob Tremblay, Lakeith Stanfield, Jason Clarke and Samuel L. Jackson, as well as the
Plot
TBA.
Cast
Zac Efron as Charlie Prince, an intern at The Walt Disney Company mailroom.
Bryan Cranston as Adam Beaumont, the cold-hearted CEO and Chairman of The Walt Disney Company and Cindy and Christopher's stepfather.
Lily Collins as Cindy Ellard-Beaumont, the manager of Disneyland, Adam's stepdaughter and Charlie's love interest.
Anthony Hopkins as Melvin Sidney, the kindhearted chairman of Walt Disney Park and Resorts.
Julianne Moore as Isabelle "Belle" O'Hara, the benevolent general counsel to The Walt Disney Company and Adam's love interest.
Jacob Tremblay as Christopher Ellard-Beaumont, Cindy's biological younger brother and Adam's stepson who he refused to adopt for personal financial reasons.
Lakeith Stanfield as Duke, the extremist leader of a online anti-Disney activists who has a extreme grudge against Adam.
Jason Clarke as Garson, the park's arrogant and narcissistic chief of security who is willing to go as far as it takes to get Cindy to go out with him.
Samuel L. Jackson as Menken, a charismatic pianist and composer who provides music for Disneyland.
Ramin Karimloo as Larenzo, the maître d' of Club 33 and Kimberly's husband.
Sutton Foster as Kimberly, a waitress at Club 33 and Larenzo's wife.
Jim Carter as Cogswin, Adam's loyal butler and valet.
Rachel Bloom as a tour guide at Disneyland.
Ellie Kemper as Carlotte, the secretary at The Walt Disney Company.
Patrick Heusinger as Weselton
TBA
TBA
TBA
TBA
Ray Wise as Chairman Charmbers, the head of the board of directors.
Voice Cast
Trivia
Soundtrack
| # | Title | Performer(s) | Length |
| --- | --- | --- | --- |
| 1 | "When You Wish Upon a Star" | Bret Iwan | 2:56 |
| 2 | "Go the Distance" | Zac Efron | 3:14 |
| 3 | "Belle" | Lily Collins, Julianne Moore, Jason Clarke, Ensemble | 5:35 |
| 4 | "Go the Distance (reprise)" | Zac Efron | 0:58 |
| 5 | "Be Our Guest" | Ramin Karimloo, Lily Collins, Sutton Foster, Bill Farmer | 4:48 |
| 6 | "The Court of Miracles" | Lakeith Stanfield | 1:30 |
| 7 | "Belle (Reprise)" | Julianne Moore | 1:15 |
| 8 | "TBA" | Bret Iwan | TBA |
| 9 | "Days in the Sun" | Jacob Tremblay, Samuel L. Jackson, Ramin Karimloo, Sutton Foster, Julianne Moore, Rachel Bloom, Lily Collins, Bryan Cranston, Anthony Hopkins, Jim Carter, Russi Taylor, Daniel Ross, Bill Farmer | 3:15 |
| 10 | "TBA" | Bret Iwan | TBA |
| 11 | "A Guy Like You" | Zac Efron, Anthony Hopkins, Ellie Kemper | 2:54 |
| 12 | "If I Never Knew You | Bryan Cranston and Julianne Moore | 3:25 |
| 13 | "Something There" | Julianne Moore, Lily Collins, Bryan Cranston, Samuel L. Jackson, Sutton Foster, Rachel Bloom, Jim Carter, Jacob Tremblay, Anthony Hopkins | 2:54 |
| 14 | "TBA" | TBA | TBA |
| 15 | "Kiss the Girl" | Samuel L. Jackson | 2:41 |
| 16 | "I Won't Say (I'm in Love)" | Lily Collins | 2:20 |
| 17 | "The Mob Song" | Lakeith Stanfield, Zac Efron, Ensemble, Anthony Hopkins, Ellie Kemper | 2:30 |
| 18 | "Savages" | Jason Clarke, Lakeith Stanfield, Ensemble | 1:45 |
| 19 | "Evermore" | Bryan Cranston | 3:15 |
| 20 | "Savages" (Repise) | Julianne Moore, Jason Clarke, Lakeith Stanfield, Ensemble | 2:15 |
| 21 | "A Dream Is a Wish Your Heart Makes" | Bret Iwan, Russi Taylor, Zac Efron, Lily Collins, Bryan Cranston, Julianne Moore, Jacob Tremblay, Ikue Ōtani, Lakeith Stanfield, Ramin Karimloo, Sutton Foster, Daniel Ross, Jim Carter, Rachel Bloom, Bill Farmer, Samuel L. Jackson | 3:45 |
Character Gallery