Line 15:
Line 15:
 

*Bokeem Woodbine as TBA,

 

*Bokeem Woodbine as TBA,

 

*Daniel Sunjata as Hale Ramirez

 

*Daniel Sunjata as Hale Ramirez

−

*TBA as TBA

+

*TBA as TBA

−

*TBA as TBA

+

*TBA as TBA

−

*TBA as TBA

+

*TBA as TBA

−

*TBA as TBA

+

*TBA as TBA

−

*TBA as TBA

+

*TBA as TBA

−

*TBA as TBA

+

*TBA as TBA

 

*Lil Rel Howery as a comic book shop owner.

 

*Lil Rel Howery as a comic book shop owner.

 

==='''Digimon'''===

 

==='''Digimon'''===
---
Revision as of 06:28, 4 October 2017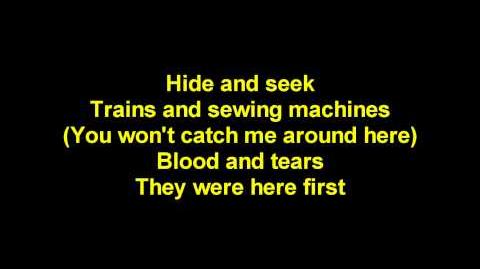 Digimon Tamers is a Japanese-American science-fiction fantasy action film based on the anime of the same name. It is directed by Phil Lord and Christopher Miller and written and produced by Drew Gars.
Plot
TBA.
Cast
Humans
Ryan Potter as Takato Matsuki, the leader of the Tamers and an imaginative artist.
Mackenyu as Henry Wong, a Tamer and the voice of reason of the group.
Anya Taylor-Joy as Rika Norward, a tomboyish and headstrong but experience Tamer.
Ryo Kase as Mitsuo Yamaki, the mysterious director of Hypnos who is tasked to apprehend any Digimon that appears in the Earth.
Jason Bateman as Sgt. Fredrick DeLaurentis, a detective sergeant from the San Diego Police Department who investigates the Tamers.
Tao Okamoto as Riley Ohtori, a Hypnos agent and the chief technical operator.
Keiko Kitagawa as Tally Onodera, a Hypnos agent and a systems operator.
Kerris Dorsey as Jeri Kassidy, one of Takato's friends from school.
Bokeem Woodbine as TBA,
Daniel Sunjata as Hale Ramirez
TBA as TBA,
TBA as TBA,
TBA as TBA,
TBA as TBA,
TBA as TBA,
TBA as TBA,
Lil Rel Howery as a comic book shop owner.
Digimon
Steve Blum voices Guilmon, Takato's Digimon partner.

Javier Botet as Guilmon (motion-capture performance)

Mona Marshell voices Terriermon, Henry's Digimon partner.
Mari Devon voices Renamon, Rika's Digimon partner.

Zoë Bell as Renamon (motion-capture performance)

TBA
TBA
TBA
TBA
TBA
TBA
TBA
Trivia
Main Character Gallery
Community content is available under
CC-BY-SA
unless otherwise noted.