| | |
| --- | --- |
| | The owner of this page is Drew Gars. According to policy, no other user, with the exception of admins, may edit this page without the owner's permission. If they do, they will receive an automatic 3 month block. If you are the Owner, and someone edits your page, alert Chris6d immediately. |
Digimon: Infection is a Japanese-American science fiction fantasy action drama film based on the Digimon media franchise created by Akiyoshi Hongo. The film is directed by Bong Joon-ho and written and produced by Drew Gars. The film is based on the anime film series Digimon Adventure tri. and is mostly based on the films Reunion, Determination and Confession. It is the eighth installment of the live action Digimon films series and a direct sequel to Digimon: A Million Points of Light. The film stars Ansel Elgort, Josh Hutcherson, Bella Thorne, Asa Butterfield, Liana Liberato, Robert Sheehan, Ty Sympkins, Joey King, Anne Hathaway, Anna Kendrick, Alison Brie and Noah Crawford reprising their roles from the previous installments. New people joining the cast in the film include Tsubasa Honda, Sung Kang, Jessica Chastain, Edward Holcroft, Zoey Deutch, Dolph Lundgren, Nick Kroll, Alec Baldwin and Christoph Waltz.
Plot
Six years after the final battle with MaloMyotismon, the DigiDestined have now become older and, though they remain friends, find it difficult to gather as an entire group since they moved on with their lives. They have not see their Digimon partners ever since they returned to the Digital World or kept contact with Thomas Norstein, since he has fallen off the grid and disappeared. But when a mysterious anomaly starts causing Digimon to become infected which causes them to become hostile and cause distortions throughout the human world, this leads to the DigiDestined being reunited with their partner Digimon in order to battle against the infected Digimon before it gets out of hand.
Cast
Humans
Ansel Elgort as Tyler "Tai" Kamden, the leader of the DigiDestined and Kari's older brother who is now a struggling soccer player working at an accountant for Timbermax Co..
Josh Hutcherson as Matt Jordans, T.K.'s big brother and a member of the original DigiDestined who is now a bass player in a band called Knife of Day.
Bella Thorne as Sora Taylor, Tai's best friend and a member of the original DigiDestined who is now an intern for a fashion designer.
Asa Butterfield as Korbin "Izzy" Isaacs, a member of the original DigiDestined who is now a software architect and the CEO of GIGO Company.
Liana Liberato as Mimi Thatch, a member of the original DigiDestined who is now interning at Washington, D.C..
Robert Sheehan as Joe Kingston, a member of the original DigiDestined who is now a medical student.
Ty Simpkins as T.K. Tanner, a member of the DigiDestined and Matt's younger brother.
Joey King as Kari Kamden, a member of the DigiDestined and Tai's younger sister.
Tsubasa Honda as Meiko Mochizuki, a shy college graduate in Tai's night class who is secretly a DigiDestined.
Sung Kang as Daigo Nishijima, an I.A.A. Special Agent who is undercover as Tai's night teacher.
Jessica Chastain as Maika Himekawitz, an I.A.A. Special Agent-in-Charge and Daigo's partner.
Anne Hathaway as Relena Norstein, Thomas' little sister and a member of the DigiDestined.
Noah Crawford as Ken Ichabod/The Digimon Emperor, a DigiDestined who apparently presumed his persona, The Digimon Emperor.
Hannibal Buress as Ian Grenville, an accountant for Timbermax Co. and Tai's co-worker.
David Koechner as French Duke, Knife of Day's manager.
Edward Holcroft as Ashton Kerrigan, Sora's boyfriend and the CEO of a biotechnology conglomerate called Alpinebite Technologies.
Anna Kendrick as Carol Williams, the former creator of the Trans-Uploader now the executive President of GIGO Company.
Debra Messing as Janet Koenig, a U.S. senator from New York, a Democratic gubernatorial candidate, and Mimi's boss.
Zoey Deutch as Ginnie Farley, a medical student who is flirted with by Joe and has a few dates with him.
Dolph Lundgren as Bendicht "Benny" Röthlisberger, a charismatic but menacing Swiss American mobster who Tai works for to pay up money he owes to a loan shark.
Alison Brie as Jody Marie Russo, a right-wing political commentator and the host of her podcast and radio show, The Russo Watch.
George Lopez as Johnny Aguilaro, the egocentric president of Timbermax Co. and Tai and Ian's boss.
Nick Kroll as Daniel Gardecki, the Speaker of the United States House of Representatives who is in charge an investigation on the Myotismon/Oikawa coverup.
Alec Baldwin as Walter Metcalfe, the Director of the Intelligence Administrative Agency (I.A.A.).
David Hasselhoff as Darius Dwerryhouse, the head coach of the New York City FC soccer team.
Christoph Waltz as Mysterious Man, a unknown person who claims to be Gennai who helps the DigiDestined and knows about the Digital World.
Hiro Kanagawa as Professor Yutaka Mochizuki, a researcher and Meiko's father who has some sort of connection with Meicoomon.
Nene Otsuka as Hitomi Mochizuki, Meiko's mother and Yutaka's wife.
Amir Arison as Nabil El-Hashem, a IAA analyst.
Callan Mulvey as Merrick, Benny's ruthless but secretly treacherous enforcer, right-hand man and second-in-command of Benny's operation.
Ty Olsson as Roth, a smuggler and a member of of Benny's operation.
Conrad Pla as Drace, a drug dealer and a member of of Benny's operation.
Cyril Raffaelli as Franz, a french assassin and a member of Benny's operation.
Kiko Ellsworth as Wadge, a serial killer and a member of Benny's operation.
Jonny Weston as Damon, Knife of Day's frontman.
Conner Jessup as Lucas, Knife of Day's drummer.
Graham Patrick Martin as Bryan, Knife of Day's keyboardist.
Ray Wise as Clarence, a loan shark that Tai owes money to and expects to be paid back.
Hoda Kotb as herself
Savannah Guthrie as herself
Al Roker as himself
Lester Holt as himself
Anderson Cooper as himself
Jeanne Moos as herself
Wolf Blitzer as himself
Jake Tapper as himself
Don Lemon as himself
Soledad O'Brien as herself
Christians Amanpour as herself
Cenk Uyger as himself
Ana Kasparian as himself
Additionally, Zulay Henao portrays Rafaela Álvares, a fashion designer and Sora's employer. David Paymer plays Dr. Beecham, Joe's medical teacher. Aaron Carter portrays himself, performing at the Coney Island. Jill Flint portrays Colleen, Senator Koenig's campaign manager. Jack Coleman portrays Darrell Burke, Koenig's Republican gubernatorial opponent. Bruce Davison portray Martin Fleming, the CEO and chairman of Timbermax Co. and Aguilar's superior. Gary Anthony Sturgis plays Creighton, a gangster and the leader of the King Cobra gang and Jamal Mixon plays Jimmy, Creighton's goofball bodyguard. Josef Sommer plays the Mayor of New York City.
Digimon
Tom Fahn voices Agumon, Tai's Digimon partner.
- Brianne Siddall voices Koromon,
- Michael Lindsey voices Greymon,
- Joesph Pilato voices MetalGreymon,
- Doug Jones as WarGreymon (motion capture performer)
- Lex Lang as WarGreymon (voice)
Kirk Thornton voices Gabumon, Matt's Digimon partner.
Tifanie Christun voices Biyomon, Sora's Digimon partner.
- Kabuterimon,
- HerculesKabuterimon, Tentomon's Mega form.
Anna Garduno voices Palmon, Mimi's Digimon partner.
R. Martin Klein voices Gomamon, Joe's Digimon partner.
Laura Summer voices Patamon, T.K.'s Digimon partner.
Edie Birman voices Gatomon, Kari's Digimon partner
Kate Higgins voices Meicoomon, a champion level Maine Coon cat Digimon and Meiko's Digimon partner and the hidden main antagonist of the film.
Christopher Plummer voices Alphamon, an exalted-knight Digimon and the tertiary antagonist of the film.
-Stephen Wilding as Alphamon (motion capture performance)
Peter Dinklage voices Hackmon, a mysterious Digimon who observes Meicoomon.
-Dinklage also voices Jesmon, a Holy Knight Digimon and Hackmon's Mega form.
-Javier Botet as Jesmon (motion capture performance)
Emma Watson voices Homeostasis, a digital lifeform and one of the host computers who rules over the Digital World.
Ron Perlman voices Leomon, the protector of File Island and an old ally to the DigiDestined.

Douglas Tait as Leomon (motion capture performance)

Djimon Hounsou voices Orgemon, Leomon's archenemy.

Derek Mears as Ogremon (motion capture performance)
Production
Though it said that The Fate of Two Worlds would be the last of the series, rumors have spread that Universal Pictures and Saban Capital Group would do another film. Head writer and producer Drew Gars was asked about it on TMZ, his respond was "Okay, we might do it in case Universal and Saban want to do another one, we'll do it. It'll probably be it would be adaption of the Digimon Adventure tri. anime. On October 20th, 20**, it was announced by NBCUniversal's CEO Steve Burke that the rumor was true and the film is in the works. Drew Gars confirms that he will return as the main screenwriter and producer. On November 20th, it was announced that Snowpiecer director Bong Joon-ho would direct the film.
In December 20**, stars Ansel Elgort, Josh Hutcherson, Bella Thorne, Liana Liberato, Asa Butterfield, Robert Sheehan, Ty Sympkins, and Joey King confirmed that they would return for the sequel. In February 20**, Tom Fahn, Michael Lindsey, Joesph Pilato, Lex Lang, Kirk Thorton, Jeff Nimoy, Tifanie Christunn, Melodee Spevack, Anna Garduno, Mari Devon, R. Martin Klein, Michael Sorich, Laura Summer and Edie Birman were confirmed on returning to voice the Digimon partners. On April 4th, The Hollywood Reporter reported that Tsubasa Honda was in talks to star as Meiko Mochizuki, making the character's live action debut. On April 15, 20**, Gars revealed that Korean actor Sung Kang and American actress Jessica Chastain had joined the cast. On May 1, 20**, Christoph Waltz was cast in a major role. That same month, actors Alec Baldwin, Dolph Lundgren, Zoey Deutch and David Hasselhoff joined the cast. On June 1st, 20**, Gars announced that Noah Crawford is confirmed to reprise his role as Ken Ichabod/The Digimon Emperor.
Two months before it's release, Christopher Plummer and Peter Dinklage join the voice cast as Alphamon and Hackmon.
Trivia
164 minutes long.
The film is rated R for strong brutal violence and language throughout and brief sexual nudity.
The film is distributed by Universal Pictures and Legendary Pictures, while being produced by Saban Films and Toei Company.
Originally, Drew Gars wanted Leonard Nimoy to voice Alphamon, but Nimoy sadly passed away on February 27, 2015.
Originally, Hypnos was set to be in the film, but the idea was scrapped due to Gars may be interested in a Digimon Tamers spinoff.
Drew Gars stated that his influences for the film were Captain America: Civil War and Logan.
It is the first film in the series where the title is not named after an episode of the anime.
Quotes
Character Gallery
Videos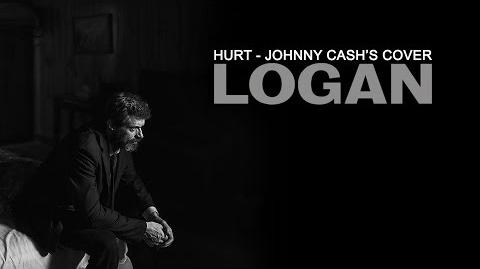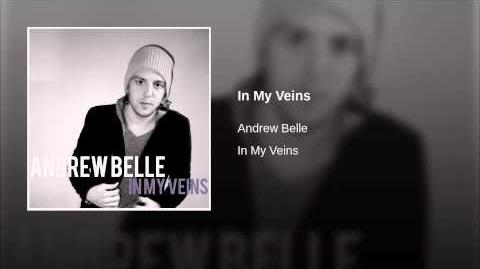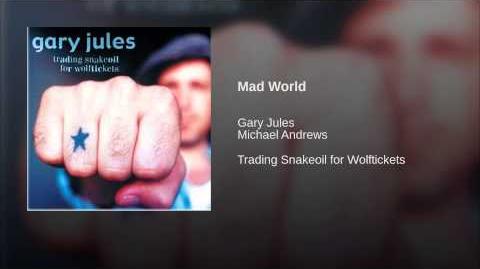 Community content is available under
CC-BY-SA
unless otherwise noted.