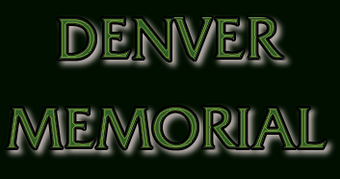 Denver Memorial is an American medical drama television series, adapted as a spin-off of The Sullivans.
The series premiered on NBC in September 2033.
Set in Denver, Colorado, the series follows doctors, surgeons and nurses at Denver Memorial Hospital as they work tirelessly to save lives while also handling the drama in their own.
Cast
Regular Cast
Denver Memorial personnel
Aaron Paul as Dr. Warren Grier, a dedicated emergency attending who serves a mediator to the ER staff. He is divorced with two children.
Melissa George as Dr. Lucy Boyle, an emergency attending and a single mother with a son.
Peyton List as Dr. Sadie Cunningham, a brilliant surgical resident who dedication to her patients often drives her to impulsive action, regardless of hospital protocol.
Lance Gross as Dr. Jacobi Palmer, a gruff surgical attending who previously served in the Army as a doctor. He is married with two children and third on the way.
Molly Quinn as Dr. Kira Francis, a emergency pediatrician with an high IQ, who is also the twin sister of Denver police officer Kyle Francis.
Ashton Sanders as Dr. Gene Winder, an emergency resident and the son of Denver police captain Eugene Winder.
Anna Diop as Kim Quincy-Holmes, a ICU nurse who transferred to the ER and is the wife of Denver police detective Jackson Holmes.
Vincent Rodriguez III as Dr. Nolan Wie, a surgical attending who is the younger brother of Denver police lieutenant Hannah Wie. He is openly gay and currently living with Hannah to help raise her daughter and their late younger sister Lisa's three children.
Brandon Flynn as Dr. Derek Darko, a hotshot emergency resident who, despite having a high-level of arrogance, has a talent for diagnostic medicine.
Asa Butterfield as Cyril Cole, a British third year medical student who, after completing medical school in his home country, now aims to do so here in order to expand his horizons.
Charlotte Sullivan as Patty Gilchrist, an emergency nurse manager who takes charge of the nurses in the Emergency Department.
Paulo Costanzo as Dr. Lorenzo Franelli, the hospital's Chief of Psychiatry, whom Crowe consulted to help her cope with her ex-husband's betrayal. He also consoled Mary Sullivan to help with her kidnapping.
Cameron Mathison as Dr. Logan Walker, a newly appointed Chief of Emergency Medicine who carries a great deal of care for his patients and the staff who work under him. He is married with four children.
Waleed Zuaiter as Dr. Ibrahim Barkawi, the hospital's Chief of Surgery, and immediate superior to Palmer, Nolan, and Cunningham. He is widowed with two grown daughters.
Julianna Margulies as Dr. Teresa Crowe, the hospital's Chief of Staff. An experienced emergency physician, she moved from New York back to Denver when she accepted her current position. A mother of two children, Crowe is also the ex-wife of disgraced, ruthless ex-Assistant District Attorney Milo Stetler, her children's father.
Recurring Cast
Family
Rachel Nichols as Selina Bergeron, Grier's ex-wife.
Mary Steenburgen as Ruth Boyle, Boyle's mother who has a long illness.
Glynn Turman as Alfred Palmer, Palmer's father.
Crystal Reed as Brianna Palmer, Palmer's pregnant wife.
Other Family Members
Denver Memorial
Doctors
Treat Williams as Dr.

Mark Francis

, the hospital's Chief of Intensive Care and the father of Kyle and Kira Francis.
Reiko Aylesworth as Dr.

Renee Heller

, an OBGYN.
Carlos Gómez as Dr.

Luis Nuñez

, a cardiologist.
Jeffrey Nordling as Dr.

Marty Holgate

, head of the hospital's burn center.
LaMonica Garrett as Dr.

Frank Shepherd

, a neurosurgeon.
Jill Scott as Dr.

Donda Hendrix

, a reconstructive surgeon.
Bojana Novakovic as Dr.

Jacinda Backhouse

, an anesthesiologist from an Australian family, but born in America.
Nurses
Lisa Vidal as

Aleida Montoya

, an ER nurse and Gilchrist's second-in-command.
Landry Albright as

Eleanor Marshall

, an ER nurse and Kim's friend since college.
Michael James Shaw as

Terry Hubbard

, an ER nurse and Eleanor's "friend with benefits".
Physician Assistants
Willa Holland as

Saylor Lesniak

, Grier's physician assistant and lover following his divorce.
Amber Riley as

Denise Williams

, a physician assistant who often works with Boyle and Darko.
Medical Students
Bailee Madison as

Quinn Ripley

, a third-year med school student (at the start of the series) from a family of doctors who aims to live up to her family legacy. She aims to specialize in oncology.
Jharrel Jerome as

Tyrone White

a third-year med school student (at the start of the series), who aims to work in physiatry after watching his uncle struggle to recover from a stroke.
Lucas Hedges as

Matt Gardner

a third-year med school student (at the start of the series) who dreams of becoming a plastic surgeon.
Orderlies
John David Washington as

Brian Johnson

, the head orderly of Denver Memorial and a former NFL player.
Paramedics
Security Guards
Kristoffer Polaha as

Fulton Kaye

, a security guard who is often the first one on the scene of trouble and Jones' partner.
Page Kennedy as

Luther Jones

, a security guard who is often the first one on the scene of trouble and Kaye's partner.
News
Denver Memorial/News Archive
Season 1 News:
The season will consist of 22 episodes and will premiere alongside alongside the season 5 premiere of The Sullivans in early/mid July.
There will be a crossover event between Denver Memorial and The Sullivans. They will occurred in episode 12 in each show.

The crossover will involve a man in Crowe's past, a New York mob boss, as she and others, including the FJU, try to help him confront the past and redeem himself.

George Clooney will have a special guest starring role as the mob boss whom Crowe and the others stage an intervention to stop a vicious gang war that escalated from New York to Denver.

Brandon Flynn, Asa Butterfield and Cameron Mathison join the main cast.

Flynn portrays a hotshot emergency resident whose arrogant attitude hides a strong talent for diagnostic medicine.
Butterfield portrays a British medicine student looking to graduate American medical school to expand his horizons.
Mathison portrays a newly-appointed Chief of Emergency Medicine who carries a heavy responsibility for the patients and the staffers under him.

The following plot points will be explored this season:

Grier, a recent divorcee, tries to balance his hectic work hours and try to spent time with his children.
Boyle will cope with a family member's long illness while being a ER doctor and a single mother to her son.
Darko attempts to finds the truth about his paternity as his tragic life is revealed.
Cunningham's clashes with hospital authority to provide the best care for her surgical patients will often puts her in trouble.

Her troubled family life will also be explored.

Palmer and his wife await the birth of their third child.
Gene dates a female social worker while continue to work long hours in the ER.
Kira tries to help a child patient who is abused by his wealthy father and her reporting him results in her being targeted, leading her to seek help from Franelli.
Crowe deals with the hospital's bureaucracy over issues that could impede care for the patients in the hospital.

One issue in particular will occur when a wealthy donor attempts to buy his way to the top of the heart transplant list.

Kim deals with sexual harassment by a hospital donor.
Gilchrist struggles to deal with a stalker who is harassing her.
Nolan tries to make time for himself between his job and helping raise both of his sisters' children.
Barkawi has a event that inspires him to try and reconnect with his daughters after several years of estrangement.

Rachel Nichols will have a recurring role as Grier's ex-wife.
Mary Steenburgen will have a recurring role as Boyle's mother who has a long illness.
Glynn Turman will have a recurring role as Palmer's father.
Crystal Reed will have a recurring role as Palmer's pregnant wife.
Episodes
Backdoor Pilot (2033)
#The Sullivans Season 4 Episode 17 - "Denver Memorial - Part 1"
While investigating the gang-rape of a college student by local gangbangers, the FJU get caught up in a drive-by shooting done in retaliation by the victim's gang-linked older brother, resulting in multiple injuries of gang members and civilians that takes them Denver Memorial hospital. The event comes down heavy upon Drake, who is struggling to deal with his family's situation, while Katherine and the others continue to cope with recent events.
#The Sullivans Season 4 Episode 18 - "Denver Memorial - Part 2"
As Drake and the FJU try to stop a gang war, more casualties are set to Denver Memorial hospital. Meanwhile, Drake and Katherine share an relatively awkward reunion with the hospital's chief of staff, Dr. Teresa Crowe while seeking advice on how to help cope with their recent trauma. Also, Drake's Marine friends came over with some shocking news.
Season 1 (2033-34)
Main article: Denver Memorial (Season 1)
#1 - "Frontline"
At Denver Memorial Hospital, Crowe introduces Dr. Logan Walker to the hospital staff as the new Chief of Emergency Medicine to replace the previous one who was dismissed due to a scandal for rigging the medical exam grades of the med students he had been sleeping with. Also joining the ER staff is brash new resident Dr. Derek Darko and British med student Cyril Cole, among other med students. Then three teenagers are brought in with alcohol poisoning from a drinking party with Grier, Boyle, Kira, Darko, Walker, Kim, Gilchrist and Cole among those treating them. After much effort, they are all stabilized and are taken to the ICU.
As Gene finishes shopping for his brother Anthony's birthday, he approaches his car when he witnesses a six-car pileup caused by a speeding car. Gene rushes over to the scene and checks on the victims as nearby bystanders call for help. One car catches on fire and Gene tries to get the couple inside out, but the doors are jammed. A bystander hands him a crowbar and he uses it to pry the door open as a firefighters arrive on the scene. As the firefighters rescue other trapped and injured people, one of them gets caught in the explosion of the burning car after he pulls the couple out. Gene and the paramedics quickly tend to the burned firefighter.
The majority of the accident victims are taken to Denver Memorial. Grier, anxious to go to one of his children's plays, works with the firefighter tended to by Gene. Boyle, Cole and Kim tend to the husband of the couple while Walker, Darko and Gilchrist work on the wife. Cunningham helps Kira tend to a child critically injured in the accident and his mother reveals that they are on the run from her abusive husband. As Kira calls the police for protection, Cunningham has the son taken into surgery. Palmer helps stabilize the wife while Barkawi tends to the husband. Crowe comes down to help a man with critical head injuries with Nolan coming down for a surgical consult. As Gene goes to help with another patient, the chief of the hospital's burn center, Dr. Marty Holgate (Jeffrey Nordling) arrive to help Grier tend to the burned firefighter. Holgate sees that the firefighter's face is severely burned and notes that his career is practically over as he takes him to the burn center. Crowe and Nolan's patient succumbs to his injuries, while the husband and wife are taken to surgery. Altogether, the car pileup results in five dead and eleven injured. The police catch the driver that caused the accident, who was driving a stolen car. Cunningham saves the boy's life in surgery and discovers the extent of the abuse from the X-rays. The child's abusive father arrives and Cunningham publicly confronts him for the abuse and injuries he has inflicted on his son. With Palmer, Barkawi and others witnessing as the confrontation gets heated, FJU Sergeant Pearce and Officer Cortez arrive and take him into custody. Crowe, Barkawi and Palmer give Cunningham a reprimand for her confrontation, despite that the man clearly deserved it.
Seeing a returning soldier's fraying mental state, Boyle calls Franelli for a consult and discovers the problem with the soldier's mental state from the CAT scan.
Meanwhile, Darko gets on the wrong side of Cole with a snide remark over how he received a medical degree in England and now wants to get one in America, with Cole taking offense to it, leading to them getting into an argument in the middle of the chaos. Gilchrist and Walker witness this, force them to stop and warn them that if it happens again, they will face disciplinary action. Glichrist notes to Walker that Darko has a history of being arrogant and anti-social, but has a huge talent for diagnosing patients, which Walker acknowledges. Gene and Kira talk about their day in the lounge while Kim and Gilchrist came in and inform them that the couple that was saved will be fine and the firefighter will live, but his firefighting days are over. Gene says that he has to come back for his car to attend to his brother's birthday, which Kira says she'll drive him to his car. Cunningham comes to the lounge to cool off and says that the police arrested the abused boy's father, which Kira is aware of. Boyle comes in and asks Cunningham why she keeps getting herself in trouble and Cunningham states that she wants to do all she can to save and protect her patients, no matter the cost. Walker asks Crowe about Cunningham and she tells him Cunningham is an impulsive loose cannon when it comes to her dedication to her patients and to those who abuse children, but she is very brilliant, compassionate surgeon who has made many great saves, which is one of the biggest reasons they've kept her at the hospital.
At the end, Grier barely makes it to his son Cody's school play as the play starts which his ex-wife Selina Bergeron (Rachel Nichols) and older daughter Michelle are also in attendance, Palmer comes home to his wife Brianna (Crystal Reed), who is pregnant with their third child, Cunningham and Kim go to Amanda's, where Ryan is filling-in as a bartender and Holmes and Andrea are present, Gene attends to Anthony's birthday party and gives him his gift, and Crowe returns home to her children, Jeffrey and Denise and they watch a movie together.
#2 - "Where The Truth Lies"
When a young woman, Christine Gamble, is brought in, Boyle treats her and finds some suspicious injuries. Nolan is called in to consult and soon believes Christine is a victim of domestic abuse, despite Boyle's reservations. She speaks to Grier about her concerns about Nolan's ability to be impartial and ask Palmer to keep an eye on him. Nolan tries to get Christine to open up, but she claims that she fell. He then tells Christine about his late sister, killed by her abusive husband. Christine gives condolences to Nolan for his loss, but continued to deny that she was abused, before leaving the hospital in a hurry. In 2001, a 10-year-old Nolan and his 6-year-old sister Lisa play hide and seek with their older sister. Nolan and Lisa hide in the attic, but accidentally get locked inside. Nolan comforts an upset Lisa and promise her that he will look after her. Later, Hannah and their parents comes to Nolan and Lisa's rescue, getting them out of attic.
Back in present day, Kira and Cole tend to a young boy named Darren Klein, who seemingly injured himself during recess at school, but the two noticed some injuries that look different and even older, and X-rays confirm that the bruises came from physical strikes. Kira gently persuades the frightened Darren to talk to her and he reveals that her father, millionaire auto manufacturer Eric Klein, has been hitting him for being a "bad boy". When Kira sees Eric about to come in, she tells Darren not to let him know she knows what's going on. She only tells Eric about his injury at recess. After telling nurse Aleida Montoya (Lisa Vidal) to keep an eye on Darren, Kira ducks out of sight. She then takes out her digital recorder, revealing that she has recorded what Darren told her, and calls Social Services. As Celia Bennett arrives from Social Services with FJU Detectives Holmes and Francis, Eric tried to get by them to get to Darren, but hospital's security stop him and escorts him outside. Eric sees Kira, realizes that she was the one who reported him and vows revenge. Cunningham notes to Kira that she did the right thing as she checks on Darren.
Elsewhere, Darko treats a young girl who was injured in a car accident caused by her sister texting while driving and he brashly confronts her in front of everyone, causing Walker to step in and reprimand Darko for his behavior. Walker then comes to Crowe about Darko's recent actions and she tells to make sure Darko works on his bedside manner. Darko is brought to Crowe, who issues a warning to Darko about his on the job behavior, and tells him to see Franelli to help adjust his attitude. Nolan meets his sister Hannah for lunch; he talks about Christine and his fear that she is being abused by her husband. Hannah advises Nolan not to emotional involved in Christine's case, worried that he might take things too far. Later, Nolan goes to see Christine at her house, but bumps into her husband Dylan. Nolan confronts Dylan for abusing Christine, but he denies hurting her. Nolan refuses to believe him and gets in Dylan's face, but Christine walks in and stops the argument. Dylan furiously kicks Nolan out and order him to stay away with Christine; Nolan warns that if he abuses her again, he'll come after Dylan personally.
Later, Grier, Boyle, Palmer and Crowe all speak to Nolan, explaining that Dylan has reported him to the DPD for harassment. Nolan continues with his claim that Christine is being abused, but Crowe tells him there is little to no evidence to prove his claims. Nolan refutes that he has seen the type of abuse injuries Christine has before. Crowe tells him that she knows what Jason Russo did to Lisa, and Nolan states how her ex-husband almost got Jason acquitted, and that they were lucky that the prosecution didn't falter and convicted him. He also notes about how Stetler helped Jason's parents almost get custody of Lisa's three children from Hannah. Crowe and the others express their condolences over Lisa and the actions of her ex-husband on his family, but tells him to let the police and others deal with Christine since he is too emotional involved. Grier says that he'll get someone to look over Christine. Later, when Christine frantically calls Nolan asking for help before the call suddenly cuts off, he rushes to her house again, calling the police, Grier, and Boyle along the way, and finds her beaten unconscious on the sofa. He attempts to carry Christine into his car, but Dylan rushes and tries to stop Nolan from driving his wife to the hospital, accusing him of kidnapping Christine. Grier and Boyle arrive at the scenes as Dylan attacks Nolan, and the two fought Dylan off, allowing Nolan to take Christine to the hospital before the FJU detectives arrive and arrested Dylan.
Meanwhile, Gene and Kim treat a man who apparently has some mental health problems after being found lost in the streets. Gene calls Franelli for consultation and they discover the man has had several past strokes and is suffering from dementia. The man's daughter arrives and reveals she has been looking for him since he escaped from a long-term care nursing facility that was housing him. Kim says that he heard that said nursing facility has had scandals regarding patient maltreatment in the past. Franelli calls a reporter friend of his to have the facility investigated. Gilchrist later catches a floater nurse giving the wrong medicine to a patient, triggering a bad reaction. Fortunately, Grier and Walker to save the patient and the nurse is suspended. After Cunningham bandages Darren's injuries, Barkawi, thinking Cunningham reported the abuse, warns her that Eric might retaliate for getting his son taken from him, but she corrects him that it was Kira who reported it. Barkawi, who knows about Eric's wealth, nevertheless says that he is well-connected and will do anything to get Darren back to him and get back at Kira. Cunningham tells him to warn Kira about it.
At the end, Grier comes to Selina, an investigator for a law firm, asking her to check out Christine, who turns out to be a client in the firm. Selina reveals Christine was planning to secretly divorcing Dylan. Later, Palmer takes Brianna and their two children, Sterling and Kwame, to Amanda's to have a good a time, Boyle returns home to her son Wyatt and her ailing mother Ruth (Mary Steenburgen), who suffers COPD due to years of smoking, and Nolan returns home to Hannah and her family, telling her that he had a long shift.
#3 - "Save Me"
As Grier arrives at the hospital, ready for work, physician assistant Saylor Lesniak (Willa Holland) comes to him, telling him that an elderly woman has just arrived with injuries from a fall in the shower at her house. He checks her out and sees that she has sustained some back injuries and a fractured left knee. As Palmer takes her up to surgery, Grier tells Lesniak that they should go out to eat together. Lesniak says she'll think about it after shift. Then a woman involved in car crash with her two children in the backseat is brought in and Boyle and Darko tend to her. One of the children reveals to Darko that his mother passed out behind the wheel. Darko asks if she has any medical problems and the boy further reveals that they were in a minor fender-bender earlier when they got hit from behind end earlier, and his mother complained of some neck pain. Darko, suspecting what the mother had, orders a head and neck X-rays, which confirm that she has whiplash and a concussion that occurred from the earlier accident which caused her to pass out, causing the crash. Neurosurgeon Dr. Frank Shepherd (LaMonica Garrett) checks her out, discovers that she has further injured her brain from the second crash and she will need surgery to drain the blood from her brain. As Shepherd takes her up to surgery, Boyle praises Darko for diagnosing the patient's injuries.
Afterwards, the hospital gets word of a crane collapse at a construction site and there are multiple injuries on scene. Boyle and Gilchrist set up triage and clear the emergency room, while Grier heads to the scene with Cole volunteering to help out. When they arrive on the scene, they see that the crane has crashed through several floors under construction and the area is littered with glass, steel, concrete rubble, large pipes and crane parts. There is also fire in other areas of the site, and some crane parts have also crashed into another building nearby. Firefighters and paramedics have already arrived on the scene. Grier assesses patients in the area with Cole's help. After helping, they see a worker, who was helping with the injured, suddenly get electrocuted by a power line hitting a metal pipe. Thinking quickly, Cole uses a wood beam to pull him out of the electric current. As paramedics tended the worker, Cole went back to help Grier assess patients. Grier tells him it was foolish of him and he could've got himself shocked, but Cole states that he's fine and notes that he used wood to free him from the current. They then find a worker whose leg has been impaled by some rebar in the rubble. The firefighters work to cut the rebar to free the victim as Grier slows down the bleeding. Cole then finds a bystander whose left arm was crushed by a large pipe and, seeing that they won't be able to free him from under the unstable pipe without losing the arm, Grier contacts Denver Memorial that they need a surgeon at the scene. Barkawi sends Palmer to the scene. Then a first wave of patients arrive in the ER. Boyle and Darko help with one patient whose leg was pinned in a car from debris with help from physician assistant Denise Williams (Amber Riley), Walker, Kira and Kim help with another patient who sustained severe cuts from falling glass with Barkawi assisting them, Gene helps a patient whose hand was impaled by part of a crane and is in labor with her child and Crowe, Gilchrist and Lesniak help with a man with a crushed pelvis and right leg with Cunningham providing a surgical consult. Then the man with the rebar in his leg has arrived and Boyle goes to treat the patient, leaving Darko and Williams to tend the patient they were working on. Boyle calls Nolan for a consult. They do the X-rays and sees that the rebar has nicked the main artery in his leg but luckily, it hasn't been totally severed. Nolan takes him to surgery as Boyle goes back to help Darko with their patient.
Palmer arrives on the collapse scene and heads over to the patient he was called to check on. He discovers the man's arm is partially severed and he will have to amputate it to free him. Grier and Cole continue to help assess others in the area. Paramedic come to Grier, asking him to look over a woman who is underneath the fence when the crane fell. Grier and Cole check the woman, Jennifer Lisowski, who has been pinned under the steel fence by rubble. As firefighters work to remove the rubble, Jennifer tells them she is pinned, but is not sure if she has any injuries. Grier tells Cole to stay with her until the firefighters get Jennifer out while he goes to check out other injured people nearby. Palmer successfully amputates the man's arm from the pipe and has him rushed to the hospital. After about 10 minutes, Cole and the firefighters are able to free Jennifer. Although Jennifer doesn't seem to have apparent injuries, they nevertheless decided to take her to the hospital for evaluation and observation. At the hospital, Gene and OB doctor Renee Heller successfully helped the injured pregnant woman give birth to her child, who is 8 weeks premature, as the second wave of patients arrives. Palmer arrives with his patient as he, Boyle and Kim work to stabilize him. Walker and Darko work on a man with extensive internal injuries due to having been pinned by steel beams. After Palmer's patient is stabilized, Nurse Terry Hubbard (Michael James Shaw) tells him that Walker needs a surgeon. Palmer sees the patient is bleeding internal injuries and, despite efforts from Palmer, Walker and Darko, the man is unable to be resuscitated. Crowe, Gene and Gilchrist tend on a worker who has injuries to his eye and face from falling debris. Kira and Lesniak tend to a worker who sustained a neck injury with help from Barkawi and Shepherd, the latter off whom sends him up to surgery. Then Grier arrives with the patient with crush injuries on his legs and a crushed left hand. Palmer rushes over to help the man, with Cunningham, and med students Quinn Ripley (Bailee Madison) and Matt Gardner (Lucas Hedges) joining in. Cunningham calls reconstructive surgeon Dr. Donda Hendrix (Jill Scott) for consult. She arrives and concludes that the man will need extensive reconstructive surgeries. She, Palmer, and Cunningham take him up to surgery. The crane accident ultimately results in six people dead and eighteen injured.
After things have calmed down, Franelli checks out the patients of the crane accident and figures some of them will endure some PTSD, as Crowe suspects. Montoya then tells them they have two young men who stabbed each other in a violent fight. As they arrived, Walker recognizes one of them as Woodrow "Woody" Hutchinson Jr., the son of millionaire business mogul Woodrow Hutchinson Sr. As Walker and Boyle tend to him, Grier and Gene tend to the black patient, whom Gene recognizes as up-and-coming college basketball player Josh Foster. Cunningham comes down and tends to Foster while Nolan tends to Hutchinson. Hospital board member Ben Barrett shows up and orders the surgeons to treat Woody first since his father is Barrett's friend and a big donor for the hospital. Grier and Gene argue with Barrett, Foster whispers to Cunningham that Woody was the one who attacked him first after Foster humiliated him for making racial statements and trying to sexually harass Foster's girlfriend. Realizing what's going on and knowing that Woody has more time than Foster does, Cunningham quickly wheels Foster to the elevator, despite angry protests from Barrett and Woody's father, and calls Palmer to tell him what has happened. Using the only open operating room, Cunningham performs life-saving surgery on Foster, while Nolan performs surgery on Woody next after another operating room opens. Barrett and Woody's father angrily confront Cunningham for defying orders by not sending Woody into surgery first and threaten to have her fired. Cunningham defends herself and tells them that she knows what Woody had started the fight and what he did to Foster and his girlfriend and. Barrett and Woodrow again threaten to ruin her career, but Palmer and Barkawi stand up to them and defend Cunningham saving Foster; they accusing the two of being racist and wanting to let Foster die to cover up that Woody instigated the knife fight in revenge for Foster humiliating him over his racism and going after Foster's girl. Crowe sides with Cunningham, Palmer, and Barkawi and refuses to back up Barrett and the Hutchinsons and even threatens to report them both to the board of directors, forcing Barrett to resign his position and causing Hutchinson to vow to sue the hospital. Cunningham silently thanks Palmer, Barkawi, and Crowe before returning to work.
At the end of her shift, Kira walks to the hospital parking lot and finds herself being confronted by Eric Klein, who demands that she recant her statement so his son Darren can return home to him. Kira defiantly refuses, leading Klein to grab her and pin to her car, warning Kira the next time they meet, she better give him what he wants before letting go of her and walking off. As he leaves, Kira was shaken, but remains composed as she gets into her car.
At the end, Cunningham informs Foster and his parents that Woody has been arrested for assault with a deadly weapon, sexual harassment on his girlfriend and such, and Foster says that he will testify against him and will not be intimidated by his father. Crowe notifies the board of directors of the actions of Barrett and Hutchinson, Palmer helps set up the baby crib at his home, Boyle and Franelli consoling a survivor of the crane accident, Kira speaks to the cops about Klein's threat at her and Grier leaves the hospital and finds Lesniak, waiting for him. She agrees to go out with him for dinner.
#4 - "Rapid Retaliation"
At the hospital, Crowe and the hospital board of directors discuss the recent changes on the board following Barrett's resignation and Hutchinson cutting financial ties with the hospital. Real-estate mogul Scott Milliard joins as the new hospital donor and former department chief Sandra Banner becomes the new board member. A senior board member blames Cunningham for the losses of Hutchinson and Barrett, but Crowe says that she had to save Foster's life first since his condition was more serious than Woody's. Mark adds that he likes Cunningham, but views her as a maverick.
Meanwhile, the hospital gets a call about a couple who got into a hiking accident up in the Rocky Mountains and are on the way by helicopter. As they arrive at the hospital, Boyle, Kim, and med student Tyrone White (Jharrel Jerome) work on the wife while Grier, Darko and Gilchrist tend to the husband, and Barkawi and Palmer come down for surgical consults. Barkawi takes the husband, who sustained injuries in his legs, a fractured pelvis and a ruptured diaphragm while Palmer tends to the wife who sustained a broken arm, a fractured vertebrate, broken ribs, a cracked sternum and punctured lung. Barkawi and his team save the husband after in a long surgery, but the wife suffers complications while in surgery and, despite Palmer's best efforts, succumbs due to the blunt force trauma and blood loss. Palmer sadly informs the husband that his wife died in surgery after the man wakes up later.
Grier, Gene, Cole and Lesniak tend to a man who got into a motorcycle accident and struck a light pole. They find that he has sustained significant injuries to his chest and legs, but was wearing a helmet which prevented a head injury. Nolan comes down and sees via X-rays that the man has a collapsed lung and a ruptured spleen that will needs removed. Nolan takes him to surgery.
Meanwhile, young gang member Hank Davis arrive with a critical gunshot wound in his chest courtesy of a rival gang. Walker, Kira and Darko tend to him with Gilchrist, Kim and Williams assist them. Cunningham arrives to help stabilize him for surgery. Thanks to Darko's intuition, they discover the bullet is still inside within three inches of his heart. Hank suddenly crashes and flatlines. Despite the best effort from the doctors and nurses, he dies and the gang members present grieve over him. Gilchrist knows that they might retaliate against the gang responsible. As Gilchrist checks on Kira after Eric Klein accosted her in the previous episode, Kira says that the police are still looking for him and Child Protective Services have hidden Darren in protective custody. Then Kim shows Gilchrist that the gang leader is calling for others to help retaliate for Hank's death. Gilchrist takes the phone and cuts off the call, telling the gang members if they go after their rivals for revenge, chances are they will end up in jail or dead. The gang says that Hank wanted to go straight after the last gang war and was on his way out when he was killed. Kim comes up and says that the last gang war started because one gang member raped and beat a rival's younger sister and that her husband and his police colleagues had to interfere stop it, and multiple innocent lives were lost in the crossfire. Gilchrist tells them to honor Hank's wishes by helping the police get the rival gang responsible, and Kim recommends her husband and his colleagues, so they can loop in the DPD's Gang Unit. The gang agrees and the members leave the hospital, with both Kim and Gilchrist hoping that they listen to their advice.
Mark speaks to Kira about the situation with Eric Klein and she says that she's not afraid and will not be intimidated. Later, when Kira returns to her apartment building, Eric confronts her with three bodyguards in tow. Although Kira holds her own for a short while, she is soon overpowered. With the bodyguards holding Kira firmly, Eric demands Darren's whereabouts, which Kira states that she doesn't even know where Darren is and she would never tell him even if she did. Eric says none of this should've happened and she should never have reported him. Kira defiantly reminds him that he's been brutally abusing Darren and doesn't deserve to be a father. Eric says that he will get him back one way or another and has his bodyguards beat her down. Kira says that he will never get Darren back as Eric kicks her in the abdomen. He warns her that this is strike two and if she refuses to withdraw her complaint again, he will ruin her in every way possible. He and his men leave, leaving Kira doubled over in pain. Shen takes out her cell phone and makes a call.
Later Boyle and Gene inform Kim and Gilchrist in the lounge that the gang members have informed the police everything they know about the shooting of Hank Davis. They raided the rival gang's lair and arrested them all, including the one who shot Hank. Grier was chatting with them about the day they are having when Marshall came to them, warning them that Kira was assaulted. Grier, Boyle and Gene treat Kira with Gilchrist and Kim helping; she is revealed to have only sustained a couple of bruised ribs, a black eye, a split lip, and some other bruises, but no significant damage. Kira tells them that Eric Klein and his bodyguards confronted her in the parking garage of her apartment. Franelli comes down to console Kira. He suggests that she stay with him until Eric gets caught, which Kira acknowledges. Crowe and Mark are shocked how Kira was beaten so severely; Kyle then arrives and is enraged to see his twin sister beaten up. He and Mark suggest that she back off from Eric's compliant, but Kira replies that she won't let Eric run her life or intimidate her. Holmes and Andrea then arrive and took a statement from her.
At the end, Grier and Lesniak go on another date, Kira is treated in the ICU, Mark and Gilchrist are at Kira's apartment, packing up what she needs and Gene, upset over Kira's beating, speaks to his father about the situation. Winder tells his son that the DPD is now pulling out all the stops to find Eric and CPS has moved Darren to a safer location. Gene hopes that they can bust Eric soon before he gets to Kira again.
#5 - "Head On"
At Franelli's apartment, Kira is resting on the couch, recovering from the beating she received from Eric Klein and his goons. Franelli checks on her and asks how she doing; she replies that she's doing better. Franelli can see that she is anxious to get back to work.
At the hospital, Walker, Grier and Boyle give Cole and the other med students a lecture about certain emergency procedures in the lounge. Shortly afterwards, Kim says that they got two patients coming in from a two-car head-on collision. Grier and Darko respond to one patient with Kim, Cole and White assisting them, while Walker and Gene go work on the another with Hubbard, Ripley and Gardner providing assistance. Nolan comes down for a surgical consult on both patients since the other surgeons are busy with patients. Despite their efforts, both patients succumbed due to severe injuries.
Later on, Kira shows up at the hospital to see Crowe. Crowe tells her that she is under police protection until Klein has been detained. Kira initially protests, but Crowe tells her that it is not up for discussion and that Mark and Kyle both insisted on it, much to her chagrin.
Gilchrist tells Boyle that they have got a patient shot by police coming in, a dangerous career criminal name Gregory Joseph Black, which Darko notes that he's heard about him since he is wanted for murdering a bank manager during a robbery and wounding three others. Black arrives under police escort and Boyle, Darko and Gilchrist work on him. Black is completely unrepentant of his crime, which disgusts Boyle and the others. Darko snarks a remark at Black at how much of a loser he is in the world, which infuriates him to the point that he tries to fight the restraints on his gurney to lunge at him, but to no avail, while Darko remains composed. As they stabilized him, Palmer arrives and takes him to surgery. After a long surgery, Black is transferred to a prison hospital.
Gene treats a man in his 60s, who is having cardiac issues, alongside Cole, Kim and White with his wife and son arriving with him. Gene discovers the man has blockage in his three major arteries. Chief of Cardiology Dr. Luis Nunez (Carlos Gomez) comes down and after looking over the scans, declares the man will need a triple bypass operation. The man underges the surgery soon afterwards. Meanwhile, a man, Arnold Chambers, comes in after falling off a ladder while cleaning his rain gutters. Walker, Gilchrist and Montoya treat Chambers in the ER, while Barkawi comes down and learns the man has internal bleeding and a ruptured spleen. While taking him to surgery, Chambers says that his children are estranged from him and is not sure that they want to see him. Barkawi tells that he has been estranged from his daughters since his wife died. Chambers advises him to try to reconcile with them while he still can. While in surgery, Chambers crashes once in the OR, but Barkawi and Cunningham manage to stabilize him after finding the source of his bleeding and removing his spleen. While in recovery, Barkawi advises him to follow the advice he gave him earlier regarding his children.
After speaking to Franelli about the aftermath of her beating, Kira starts to heads out for lunch, only to recognize the disguised Klein and his bodyguards and alert security. Then Klein takes her at gunpoint and demands her to come with them and find where his son is, which she refuses. The security guards spot them and a standoff ensures. Orderly Brian Johnson (John David Washington), a former NFL player, pushes a cart into one of bodyguards and tackles another, causing hospital security guards Fulton Kaye (Kristoffer Polaha) and Luther Jones (Page Kennedy) to shoot down the third henchman when he goes for a gun and restrain the men Johnson took down. Klein continues to hold Kira hostage and demands them to back off as they are leaving. Kyle, who was present nearby, shoots down Klein from behind, forcing him to let go of Kira. Crowe tends to Klein while Cunningham checks on Kira. Mark rushes over, sees what was happening, and Kira hugs him. After Klein is taken to the ER, he flatlines and, despite efforts from Crowe, Boyle and Williams, he dies. His wounded henchman is stabilized and taken to surgery. Kira thanks her twin brother and Johnson for the rescue.
As Palmer is about to leave the hospital, he gets an unexpected visitor of his father, Alfred Palmer (Glynn Turman), who has diabetes and is a strong-willed man. Alfred says that his nursing facility in Indiana kicked him out, and he flew to Denver so his son can take him in until he can find a new place to stay.
At the end, Barkawi pays a visit to one of his daughters, Jasmine Marwani and her husband, Samir. Jasmine is surprised to see her father, who tells her that he is checking in on her and plans to check in on his younger daughter Marjan soon. Jasmine tells her father that things between them are still not ready for patching up since their fallout at her mother's funeral, which Barkawi acknowledges. Samir says that they will call him when they feel that the time is right as they closed the door. Kira gets checked over by Gene with Kyle, Mark and Janine with them, Cole and the other med students continue their lessons with Grier and Walker, and Boyle has an outing with Wyatt.
#6 - "Lost and Fallen"
At the hospital, Boyle finds an abandoned baby girl in the parking lot with a note saying her name is Annie, and brings her to the ER. She, Kira, Kim and Darko treat Annie, but Darko takes the case personally for unknown reasons. He gently takes Anna's blood sample to help ID her parents. Later, as Social Services take the girl, Boyle and Kim went to Walker about Darko taking the case personally. Walker speaks to him in the lounge, and Darko reveals that he was abandoned at a fire station as an infant and was raised by an adoptive family. Then the police find the mother who abandoned Annie. When Boyle confronts her over abandoning her daughter out in the cold, the mother states that that she and Annie had a traumatic experience when Annie's father was killed and she doesn't have the resources to raise her alone, but both Boyle and Darko berate her for leaving her child outside in the cold instead of surrendering her inside where she'd be safe and warm. As the mother is taken away, Darko draws his own blood and reflects on his own similar experience.
As Grier and Lesniak arrive in the hospital after their date, a young pre-teen boy named Eric Coffin is brought into the hospital by his mother following a go-kart accident; Grier, Cole, Kim and Lesniak tend to his care. Eric seems fine, but Grier suspects that he may have hidden injuries based on how extended his abdomen is. Cunningham comes down and takes him to the CAT scan. They discover that Eric has internal bleeding in his liver from when he hit the steering wheel of the go-cart. She tells his parents about the injury and that he needs surgery right away. With Grier vouching for Cunningham, the parents give their consent. After a long surgery, Cunningham manages to find the source of the bleeding and repair Eric's liver. She tells his parents that he has a long road to recovery, but will be okay.
While spending time with their family, Palmer and Brianna help with Alfred's living situation. Palmer tells his father that his diabetic levels is not the best. As he takes his insulin, Alfred reminds him that he has had diabetes since Palmer was a child and was a paramedic for 20 years with it, and before that, he was an Army medic in Vietnam. Palmer says that he is aware of that, but one of these days, it will get to him soon. Later, as Palmer works at the hospital, Alfred shows up to speak to his son, saying that he may have found a nursing home who will take him in. Then an injured mountain climber us brought in after falling off for apparent no reasons. Gene, Gilchrist, Palmer and Barkawi tended to him, but are at a loss at what caused his fall. Alfred suspects the climber had insulin shock because he recognizes the patient's symptoms as similar to what he had before; tests later confirm his theory. Palmer and Barkawi take him to surgery for the injuries he sustained in the fall. Barkawi and Nolan ask Palmer about his father. Palmer tells them that Alfred was diagnosed with diabetes as a child. He was drafted in the Army as a medic, despite his diabetes and served in Vietnam. Then, he became a paramedic in San Francisco. He wanted to prove that he can do a stressful job even with his condition and worked as a paramedic for 20 years until he retired and moved to Indianapolis. Palmer recently found out his nursing home there kicked him out because of issues with the manager.
Crowe speaks to Franelli about Kira's ordeal; he tells her that Kira went through a tough ordeal and he will continue to console her. Then Marshall comes to Crowe, informing her that her ex-husband Stetler is outside the hospital and wants to see her. Shocked by the news, Crowe goes outside and sees him. Stetler tells her that he found out she's back in town and that he wants to see their children, but she refuses him to see Jeffrey and Denise and notes that they don't wanna see him anyways. She also lets him know that she knows about his vendetta against the Sullivan family and his actions against them in the past, vowing to ensure that he won't get his revenge and if he does anything to them, she will stand with them against him no matter what it takes, before ordering to leave the hospital. As Crowe walks away, Stetler tells her that she is also responsible for ruining his life, when she divorced him and took the kids and most of his money and vows to get back at her, which she ignores as she returns inside the hospital.
Barkawi visits his other daughter Marjan Khan and her husband, Navi. Marjan, who is two months pregnant, says that Jasmine told her about his visit. Barkawi admits Marjan that he knows that the fallout at his wife's funeral is all on him. Marjan tells him that she and Jasmine are not ready for reconciliation because of what happened since he hurt them deeply with his behavior and harsh words. Navi suggests that he should leave before things get heated, which he agrees.
In the end, Palmer helps Alfred to his new nursing home, Cunningham witnesses Eric wake up with his parents alongside him much to her relief, Crowe comes home to her children and secretly calls a lawyer friend about a possible restraining order against her ex-husband, and Darko is at home alone, contemplating about his past as he got a call from the genealogy company HeriStrand, who tell him that it will take at least a week to get the results.
#7 - ""
Boyle's mother is brought into the ER with lung issues, Palmer's wife Brianna prepares to give birth, a family is brought into the ER after a car rams into their house and Franelli works to assess a mentally ill patient.
#8 - ""
The staff faces a serious moral dilemma when a man seriously injured in a car accident begs to live shortly before losing consciousness, and it is discovered soon after that he has a DNR on his file. Meanwhile, Gene and Nolan help Darko to finds his birth parents, but get themselves in a tricky situation, and Boyle struggles to cope with the seriousness of her mother's condition.
#9 - ""
As Darko's life hangs in balance after brutal stabbing, Crowe finds herself seek comfort to somebody unexpected after a difficult day at work. Meanwhile, Grier and Cunningham tries to support Boyle as her mother takes a turn of worst while Nolan struggles as he and Kira helps a woman who was victim of acid attack and Palmer clashes with a overprotective father.
#10 - ""
#11 - ""
#12 - " (1)"
Crossover with The Sullivans
#13 - ""
#14 - ""
#15 - ""
#16 - ""
#17 - ""
#18 - ""
#19 - ""
#20 - ""
#21 - ""
#22 - ""