| | |
| --- | --- |
| | The owner of this page is Drew Gars. According to policy, no other user, with the exception of admins, may edit this page without the owner's permission. If they do, they will receive an automatic 3 month block. If you are the Owner, and someone edits your page, alert Chris6d immediately. |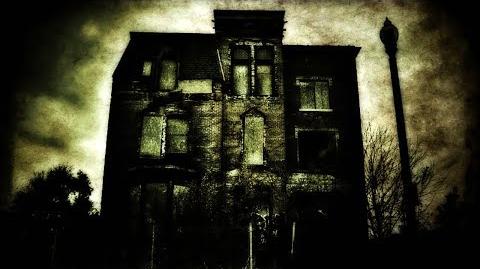 Creepypasta is a 2015 American anthology horror film co-directed, written and produced by Drew Gars based on the online horror legends of the same name. The film features ten different storylines, each one by a different director, including Joe Dante, Tim Burton, Ryan Murphy, Bradley Buecker, Andrés Muschietti, David Robert Mitchell, Leigh Whannell, Richard Clark and Scott Derrickson. The film stars an ensemble cast that includes Mary Elizabeth Winstead, Domhnall Gleeson, Shailene Woodley, Johnny Depp, Levi Miller, Ed Skrein, Dylan Minnette, Julianne Moore, Dean Norris, Jaeden Lieberher, Amy Adams, Matthew Broderick, Jack Griffo, Bobby Cannavale, Jennifer Garner, Max Charles, Thomas Kretschmann, Jude Law, Rosamund Pike, Daniel Huttlestone, Dan Stevens, Felicity Jones, Ryan Reynolds, Jonathan Banks, Christopher Lloyd, Mark Wahlberg, Bella Thorne, Doug Jones and James Spader.
Plot
Prologue
A dark and stormy night, a young couple's car breaks down and decides to hide out from the storm in a cabin-like house in a hill.
Abandoned by Disney
Full Article: Abandoned by Disney
A journalist was set to find out why the Disney Corporation shut down the attraction Mowgli's Palace.
The Origin of Laughing Jack
Full Article: The Origin of Laughing Jack
Ticci-Toby
Full Article: Ticci Toby
Jeff the Killer
Directed by Bradley Buecker
Full Article: Jeff the Killer
A 13-year-old boy is invited to a birthday party, only to be attacked by three other teenagers who previously attacked him and sent his brother to juvenile detention. 4 years later, he awakens from a coma but he suffers a mental breakdown after accidentally killing his brother and goes on a killing spree, developing a hatred of tormenters and parents along the way.
The Rake
Directed by Andrés Muschietti
Full Article: The Rake
The Russian Sleep Experiment
Directed by Leigh Whannell
Full Article: The Russian Sleep Experiment
Robert the Doll
Directed by Richard Clark
Full Article: Robert the Doll
Slender Man
Directed by Scott Derrickson
Full Article: Slender Man
Epilogue
Cast and Characters
James Spader as Mr. Creepypasta (credited as The Man), a mysterious man narrating the Creepypasta stories.
Mary Elizabeth Winstead as Fay Curtis
Domhnall Gleeson as Jamie Curtis
Emma Watson as Jane (uncredited), Mr. Creepypasta's daughter whose come to pick him up.
Abandoned by Disney
Shailene Woodley as Leslie Mitchell
Robin Atkin Downes as Negative Mickey Mouse
The Origin of Laughing Jack
Johnny Depp as Laughing Jack
Levi Miller as Isaac Grossman
Jenna Coleman as Isaac's mom
Tom Mison as Isaac's dad
Ticci-Toby
Dylan Minette as Toby Rogers
Julianne Moore as Connie Rogers
Dean Norris as Derek Rogers
Halston Sage as Lyra Rogers
Gina Holden as Dr. Janet Oliver
Doug Jones as The Slenderman
Jeff the Killer
Jaeden Lieberher as 13-year-old Jeff Woods

Cameron Monaghan as 17-year-old Jeff (present day)

Jack Griffo as Liu Woods
Amy Adams as Margret Woods
Matthew Broderick as Peter Woods
Jace Norman as Randy Hayden
Cooper Roth as Keith
Robert Capron as Troy
Ellie Kemper as Barbara
Jet Jurgensmeyer as Billy
The Rake
Bobby Cannavale as Ben Wallace
Jennifer Garner as Jodie Wallace
Douglas Tait as the creature
Max Charles as Robert Wallace
The Russian Sleep Experiment
Thomas Kretschmann as TBA
Danila Kozlovsky as TBA
Aksel Hennie as TBA
Alec Utgoff as TBA
Robert the Doll
Jude Law as Thomas Otto
Rosamund Pike as Sandra Otto, Thomas' wife.
Daniel Huttlestone as Robert "Gene" Otto, Thomas' son.

Dan Stevens as Older Gene

Felicity Jones as Dana Otto, Gene's wife.
Slender Man
Ryan Reynolds as Steve
Christopher Lloyd as James
Jonathan Banks as Jeff
Mark Wahlberg as Thomas Nealy
Bella Thorne as Jessica Nealy
Glenn Morshower as Sheriff Johnson
Doug Jones as The Slenderman
Trivia
138 minutes long.
The film is rated R for sequences of strong disturbing violence and terror, language throughout and some sexuality/nudity.
It is distributed by Warner Bros. Pictures while being produced by New Line Cinema and Vertigo Entertainment.
Bill Paxton was originally set to play the role of Toby's father, but sadly passed away in February 25, 2017.
Michael Nyqvist was originally set to play the head scientist, but sadly passed away in June 27, 2017.
Jennifer Garner and Bobby Cannavale both played parents in the 2015 drama Danny Collins.
While writing the script, Gars had to read and listen to the stories to serve as source material. But when nighttime occurred, he started hallucinated the creatures from the story.
The final negative costs for the film came in at $40 million; this film went onto gross $200 million worldwide.
Controversy
Character Gallery
Community content is available under
CC-BY-SA
unless otherwise noted.