| | |
| --- | --- |
| | The owner of this page is Username687. According to policy, no other user, with the exception of admins, may edit this page without the owner's permission. If they do, they will receive an automatic 3 month block. If you are the Owner, and someone edits your page, alert Chris6d immediately. |
This article is about the multiplex cinema. For the other uses, see Cinema in Limmared (disambiguation).
Cinema in Limmared (Swedish: Bio i Limmared) is an upcoming multiplex cinema, indoor live events venue and cultural center.
History
Early history
Fokus Bio / Fokus Cinema (Bio & Dans/Cinema & Dance) and Limmareds Kiosken in Limmared era (1950-2000)
Cinema in Limmared was founded in 1950 as Bio & Dans Limmared, there was a rule that after the movie, they could not leave the screen until they clean their seat, tickets could only be bought on the place in reception, you could not smoke and drink alcohol, children under 7 would be held, do not talk during the movie and finally, do not copy the movie.
The price from 7 to 16 years old is 35-40 Swedish krona (3,43 to 3,92 US dollars) and the price for adults is about 80 Swedish krona. (7,84 US dollars).
Snacks, candy, and drinks (there was no popcorn in that time) are bought at Limmareds Kiosken, if they say it was the cinema in limmared you got a 5 SEK discount.
at the entrance, there is the main entrance where our reception, then it was the entrance to the cinema itself.
The cinema shows mostly action and horror movies, and also the cinema shows movies every Thursday nights (the action films were showed every Thursday at 8 p.m., cartoon films are shown from on Thursdays from 6 p.m. to 8 p.m., and other movie genres was shown at 7 p.m. to 10 p.m.). Dance and festivals would come on Saturdays nights (probably from 12 a.m. to 1 a.m.) for adults only. Cafés would show from Mondays to Fridays in the afternoon, and also school discos would sometimes come every Friday from 6 p.m. to 9 p.m.
They have closed the cinema for around 2000 due to the owner sadly died, they have renovated the whole house, they have changed color in the house and they remove the cinema sign (since 2016 or 2017) since and all the cinema chairs are gone, they rebuilt into conference rooms, and thus the Bio & Dans Limmared (Cinema & Dance Limmared) is officially dead. But the cafés, dance, festivals, and school discos are still open to the former the Bio & Dans Limmared the same as today.
Biostaden 2002 Limmared / Biostaden Biobyn / Vodka Theater Limmared era (2017-2019)
Main article: Vodka Theater Limmared
Vodka Theater first joined on Youtube during International Workers' Day in 2017, as Biostaden 2002 and uploaded his first video ever; Biostaden 2002 Limmared - Trailer.
In the early days of the channel, the home theater would almost protest against 
Tranemo Municipality
, for not being able to afford a movie theater/cinema in 
Limmared, 
he would also upload an update, plans or movie showtimes for 
cinema in limmared, 
some of the videos were deleted and the 
B2002 Limmared's YouTube channel
 didn't last that long, which on June 17, 2017,
Biostaden 2002 Limmared
on YouTube became
Prince Kommun
.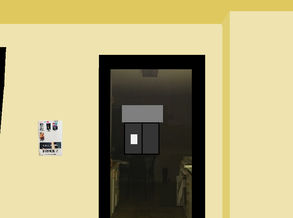 On June 22, 2017, the movie theater was opened at the apartment building, with its first movie theater showed was The Boss Baby (2017), in which people from Limmared liked that film.
TBA
on December 30, 2017, Vodka Theater now has a ticketing website called Eventbrite.
TBA
The movie theater was closed because it was too small, and again, the movie theater located is in the apartment building.
TBA
Creation and re-development (2020-present)
They used Cinema in Limmared as a codename.
Due to Coronavirus outbreak, the development of Cinema in Limmared would have taken much longer, and also on March 20, 2019, they cancel buying the location from the People's House Limmared due to some disagreement, instead, they have planned to build a home cinema, instead of just public cinema.
Limmareds Kiosken
Limmareds Kiosken (Limmared's Kiosk) was a former store that sells snacks, candy, drinks, and ice creams.
Community content is available under
CC-BY-SA
unless otherwise noted.