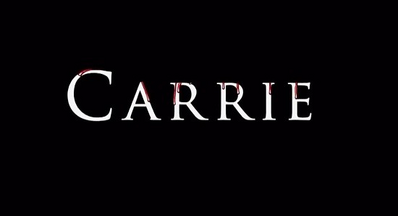 Carrie (Nikki Garcia Style) Is a fan film that is made by Nikki Garcia and is based on the 1974 novel by Stephen King.
Summary
WIP
Cast
Abigail Breslin As Carrie White.
Alexandra Chando as Sue Snell.
Steven R. McQueen As Tommy Ross.
Jessica Biel As Miss Desjarden.
Jennifer Aniston As Margaret White.
Selena Gomez As Chris Hargensen.
Liam Hemsworth As Billy Nolan.
Brendan Fraser As Principal Morton.
Bridgit Mendler As Helen Shyres.
Chord Overstreet As Roy Evarts.
Debby Ryan As Norma Watson.
Laura Boddington As Sarah Dorenfield.
Emma Watson As Tina Blake.
Alexandra Daddario As Dylan Fullerton.
Zac Efron As Steve Andrews.
Daniel Radcliffe As Brian Garson.
Deaths
Tommy Ross - Hit on the head with a bucket.
Sarah Dorenfield - Killed in shockwave.
Principal Morton - Electrocuted via Microphone.
Steve Andrews - Attempts to escape out of a window, but is knocked over by a chair.
Nick Bolton - Knocked over by Steve while attempting to follow him.
Norma Watson - Impaled by Staff.
Dylan Fullerton - Trampled to death.
Tina Blake - Crushed by basketball board.
Roy Evarts - Electrocuted.
Helen Shyres - Electrocuted.
Billy Nolan - suffocated by the airbag.
Chris Hargensen - Killed in the explosion.
Margaret white - Heart stopped by Carrie's telekinesis.
Carrie White - crushed by ceiling & roof and died of hemorrhage.
Survivors
Sue Snell - She was outside.
Miss Desjardin - She escapes out of a fire exit.
The Main Cast
Community content is available under
CC-BY-SA
unless otherwise noted.