CSI: LA (CSI: Los Angeles) is an American police procedural television series that started on September 23, 2013 on CBS. The show follows the investigations of a team of LAPD crime scene forensic scientists and police officers identified as "Crime Scene Investigators" (instead of the actual title of "Crime Scene Unit Forensic Technicians" (CSU)) as they unveil the circumstances behind mysterious and unusual deaths as well as other crimes. The series is the fourth spin-off from the veteran series CSI: Crime Scene Investigation (following CSI: Miami, CSI: NY, and CSI: Cyber). It airs on Thursdays 8e/9c only on CBS. Repeats airs on the USA network starting on May 2015.
Main Cast
| Actor | Character | Seasons |
| --- | --- | --- |
| James Badge Dale | CSI Supervisor David Reeds | Seasons 1.01–5.01, 5.07, 5.11– |
| Keri Russell | CSI Level 3 Helen Nilhen | Seasons 1.01– |
| Columbus Short | CSI Level 3 Matt Paterson | Seasons 1.01–3.18; guest, 9.01, 10.16–10.17 |
| Marcus T. Paulk | CSI Level 3 Jordan Gabriel | Seasons 4.01– |
| Cassidy Freeman | CSI Level 2 Jessica Evern | Seasons 1.01–5.22; guest, 10.16–10.17 |
| Kristin Kreuk | CSI Level 2 Erin Li | Seasons 6.01– |
| Jordan Bridges | CSI Level 2 Trent Carlson | Seasons 1.01– |
| Justina Machado | Detective Maria Suarez | Seasons 4.01–7.20; guest, 8.01–8.02 |
| Bex Taylor-Klaus | Detective Rachel Elliott | Seasons 9.01–; recurring, 8.05–8.21 |
| Eric Balfour | CSI Level 3 Richard Brandt | Seasons 1.01–8.10; guest, 10.16 |
| Michelle McManus | CSI Level 1 Michelle Gates | Seasons 8.04–11.21; guest, 8.01–8.03 |
| Zendaya | CSI Level 1 Paige Steele | Seasons 12.01– |
| Nico Tortorella | CSI Level 1 Jake Gismonte | Seasons 9.03–; recurring, 7.04–8.15 |
| Melissa George | Medical Examiner Lillian Black | Seasons 1.01–10.24 |
| Vincent Martella | Medical Examiner Keith Boyd | Seasons 11.01– |
| Jesse L. Martin | Sergeant Logan Faine | Seasons 1.01–12.22 |
Recurring cast
Tech analysts
Kevin Weisman as Aaron Mars (seasons 1–4)
Amy Acker as Trish Haynes (seasons 1–12)
Ben Feldman as Jace Beaux (seasons 1–)
Eric Lively as Roger Maverick (seasons 5–11)
Thomas McDonell as Caleb Duncan (season 9–)
Idara Victor as Tianna Williams (season 13–)
Others
Anthony Head as Captain Melvin "Mel" Pierce, head of the LAPD (seasons 1–)
Shannyn Sossamon as ADA Tanya Leeson, a focused prosecutor and Reeds's girlfriend (seasons 1–2 & 8)
David Anders as Peter Bowden aka "The Blood Drop Killer", a serial killer and Reeds' arch-nemesis (seasons 1–2 & 8)
Will Friedle as Detective Jason Frye, Faine's colleague and occasional partner (seasons 1–3 & 9)
Terrence Howard as Michael Ronald, a corrupt Senator who tries to disgrace the CSIs for ruining his reputation during a murder case (seasons 3–4)
Fredric Lehne as Teague O'Flanagan aka "Lugh", the leader and patriarch of a notorious Irish mob the CSIs encounter (seasons 4 & 8–9)
Milo Ventimiglia as CSI Zach Wilson, a San Francisco CSI loan to fill in Reed's absence (seasons 5 & 7)
Stevie Lynn Jones as Danielle Evern, Evern's younger sister and a prostitute who is murdered by the SoCal Strangler (season 5)
George Eads as San Diego CSI Supervisor Nick Stokes, whose team occasionally assists the LA CSIs in their investigations (seasons 5–)
Michael Pitt as Arnold Cassidy aka "The SoCal Strangler", a serial killer who stalked, hunted, and murdered businessmen and prostitutes throughout Southern California, including Danielle Evern (season 5)
Paul Blackthorne as Tomas Reeds, Reeds's estranged adoptive brother (seasons 6–7)
Clifton Collins Jr. as Lt. Miguel Cortez, the LAPD Director of Forensics (seasons 7–)
Lucy Hale as CSI Trainee Melissa Van Horn (seasons 7–)
Tristan Wilds as CSI Trainee Bryan Owens (seasons 7–8 & 10–)
Brittany Robertson as CSI Trainee Ariel Callaghan (seasons 7–8 & 10)
Michael Irby as Carlos Rosario, a convicted serial killer and cult leader (seasons 7–9)
Dustin Milligan as Austin Reeds, Tomas's son and Reeds's nephew (seasons 7–)
Annie Wersching as ADA Lana Maddox, the prosecutor presiding Rosario's trial (season 8)
Michael Mosley as Gerald Lewis, a psychiatrist who tortured homeless, PTSD-afflicted war veterans and turned them into killers, and who later becomes Carlson's arch-nemesis (seasons 8, 10, 12)
Courtney Ford as Chrissy Fargo, Austin's teacher and Reeds's new love interest (seasons 9–)
John C. McGinley as Judge Roy Cox, a corrupt judge who leads a secret cabal of vigilante law enforcement officers that seeks to rid L.A.'s streets of crime (season 11)
Josh Charles as Micah Willard, a defense attorney and Gates's ex-boyfriend, who reconnects with her (season 11)
Justin Cornwell as Detective Adrian Faine, Logan Faine's son, who transfers to Robbery/Homicide from Gangs after learning of his father's impending retirement (season 12–)
Episodes
Season 1 (2013–2014)
Episode No.
Title
101
"Moving In"
Helen, Evern, Paterson, Carlson, and Brandt work together to probe the murder of a highly-publicized deputy district attorney who is found in Echo Park. Meanwhile, David Reeds becomes the new CSI supervisor and shakes things up while helping them in the case of the slain DDA.

--Series Premiere--

102
"Free Fall"
The team probes the death of a skydiver, and their clues lead them into the world of extreme skydiving. The integrity of the case soon becomes compromised when the team learns Evern is dating one of their suspects. Meanwhile, Reeds's girlfriend Tanya gets the vacant DDA spot.
103
"The Suite Smell of No Success"
The CSIs have their hands full in a hotel undergoing renovations. Helen and Faine probe the disappearance of a hotel heiress (Paris Hilton), Reeds and Brandt investigate a murdered wealthy philanthropist whose interest in cosmetics might have been her undoing, and Paterson and Evern investigate the apparent suicide of a rude bellhop.
104
"One Blood Drop"
The team must track down a killer whose M.O. perplexes them: he left a single blood drop at the crime scene, but the blood didn't match the victim. Meanwhile, Reeds asks Tanya to move in with him.
105
"The Strange Day of the Rich and Famous"
The CSIs probe the death of a rising young actor, but when they try to investigate his past, they unearth a myriad of scandalous secrets that explain his rise to fame.
106
"The Love Dissection"
After a housewife is found brutally murdered in a fountain, Reeds and Faine are at odds when Faine believes the husband killed her after discovering a dark secret, but Reeds believes it was a close friend despite the husband's unconvincing alibi. In order to prove who is right, Reeds must examine the whole park in order to find the truth.
107
"Wrong Makes Right"
A convict is granted a new trial, prompting the CSIs to reopen the ten-year-old kidnap-murder case of a teenage cheerleader. As the CSIs reexamine the evidence, Paterson notices something fishy with one clue that could change the entire landscape of the retrial.
108
"Duck, Shuck, Goose"
The CSIs must track down a duck who could be the key to the mysterious murder of a duck handler known in California as "The Duck Whisperer". Meanwhile, Reeds gets a strange letter from the Blood Drop Killer.
109
"The Crime Squad"
A CSI wannabe is found dead, leading the real CSI team to probe his murder. They realize he was part of a group of other wannabe CSIs who call themselves the Crime Squad. When another Crime Squad member winds up dead, Faine and the CSIs deduce a former member is out for revenge.
110
"Guilty"
The CSIs are called in to probe the murder of a renowned artist. Though they find a suspect with the motive and means to carry out the killing, the team is shocked when they see an out-of-place blood drop before they can close the case. When it doesn't matches the victim, Reeds realizes the Blood Drop Killer has returned.

--Mid-Season Finale--

111
"The Reel Life"
With BDK still at large, the CSIs investigate the apparent suicide of an actor who was filming a movie. Meanwhile, Reeds goes through a personal crisis in the wake of BDK's escape.A
112
"Demon in the Streets"
A jogger is brutally murdered in daylight, and eyewitness testimonies points the CSIs to a Satanic cult. As the probe deepens, Nilhen finds herself being stalked by the cultists. Meanwhile, Reeds starts scouring case-files in search of BDK victims who may have gone undetected.
113
"Blood Oath"
The discovery of four victims drained of their blood initially points the CSIs down the path of BDK, until they discover a document that each victim signed to give their blood away.
114
"Engaged and Murdered"
A promising engagement between two popular musicians is rocked when the two stars disappear, causing a huge media frenzy. The CSIs and Det. Faine soon find one of the musicians strangled, with the other still missing.
115
"Game Over"'
Part 1 of 3 Reeds's obsession in trying to find BDK is starting to affect his relationships with his team and Tanya. However, when yet another victim with another blood drop appears, the CSIs take notice that BDK is starting to play mind games. Desperate to outfox BDK, Reeds probes all of BDK's victims, which suddenly leads him to a place that surprises everyone.
116
"No More Control"
Part 2 of 3 As the CSI manhunt for Peter Bowden, the Blood Drop Killer, intensifies, the team seeks help from Dr. Black to truly understand Bowden's troubled past. However, Bowden takes his game to the next level when he starts to taunt each of the CSIs, leaving Reeds last. The team must protect one another as they try to stop Bowden before another victim appears. However, as the team does their best to learn Bowden's endgame, one of them faces mortal danger.

--Season Finale--
Season 2 (2014–2015)
Episode No.
Title
201
"Unexpected Tragedy"
Part 3 of 3 With Tanya now the latest BDK victim, Faine seizes full control of the manhunt and takes the compromised CSIs off the case. However, Reeds, still grieving his girlfriend's death, leads the rest of the team in a vengeful pursuit of Bowden.

--Season Premiere--

202
"Truth Hurts"
In the aftermath of the CSIs' final showdown with Bowden, Reeds's actions are scrutinized by the LAPD and the FBI. Meanwhile, Nilhen, now acting supervisor, and the other CSIs investigate a bizarre double murder.
203
"Un-Holy Clarabelle"
The CSIs investigate a woman who was fatally shot in an apparent case of mistaken identity. Their search for the intended target leads the team to a well-known, wealthy businesswoman/ and philanthropist.
204
"Anxious Axel"
The CSIs investigate a chaotic crime scene following a horrific school shooting and bombing, and the case is hampered after the students begin alleging police misconduct during the emergency response, sparking public outcry. Meanwhile, Reeds continues to cope with Tanya's death.
205
"Loopyville"
The team probes a pharmaceutical company and the company's CEO, which are both under fire when their controversial drug, Diaxdrian, is the main connection to four deaths in which all of the victims exhibited the same side-effects before dying. Meanwhile, Reeds seeks counsel from a psychologist.
206
"Gone Maybe Gone"
With David finally reinstated, he and the rest of the CSIs are immediately thrown into action when they have to find a missing child. When evidence gets diluted from a shootout, the team suspects a rising gang war could be connected to the disappearance.
207
"Restricted Access"
Brandt's past is brought up when the team discovers a stabbing victim has a connection to an eight-year-old murder with the same M.O., which Brandt used to work on. This leads a sympathetic Reeds to assign Brandt as the leader of the investigation, but this leaves disastrous results.
208
"Green Tops"
The CSIs investigate a deadly factory explosion, but their case gets complicated when the DEA takes control of the case.
209
"Conviction Service"
The trial of convicted serial killer Sam Dupree is approaching for Nilhen and Paterson, who investigated the case five years ago. When another murder with the same M.O. is discovered, Nilhen and Paterson join forces with Dupree to find the copycat.
210
"Speak No Evil"
A language barrier between the police and a Mexican gang leads to a shootout that kills three officers and six gang members, which the CSIs must investigate. However, as the team tries desperately to see who killed who, the gang decides to exact vengeance and the CSIs are caught in the crossfire.
211
"The Family Ashamed"
After the grandson of a billionaire magnate is kidnapped, the CSIs investigate and come to the conclusion that someone in the family is responsible.
212
"Dundoz in Detroit"
An old case that haunted Reeds years ago in Detroit is brought back when a young female is beaten severely and left in a coma. Reeds heads back to his hometown, where he runs into Detective Mac Taylor, who is investigating a similar case back in New York.

--Mid-Season Finale--

213
"Mis-Traced"
As the CSIs are handling the case of a partially-dismembered body filled with gunshot and stab wounds, Beaux makes a crucial mistake that harms the process of identifying the body. As a result, Beaux and the other analysts try to redo the test before it costs them not only the case, but their jobs.
214
"The Birthday Surprise"
As the CSIs plan a surprise party for Faine, they discover a close friend of his was murdered in the dangerous neighborhood of Zuma Canyon. Desperate to learn answers, Faine goes on a personal vendetta to track down the killers.
215
"Love Potion"
With Valentine's Day upon them, Reeds, Nilhen, and Paterson investigate a party gone bad when a guest is found dead from a spiked drink. Meanwhile, Carlson, Brandt, and Evern probe the suspicious deaths of a dominatrix and a groomsman during the groom's party.
216
"Heartaches and Heartbreaks"
The CSIs are perplexed when a DJ with perfect health dies from a heart attack at a nightclub. As they try to probe the reason behind it, they are soon forced to multitask when the nightclub owner is found bludgeoned to death with a trophy.
217
"Marks the Spot"
Reeds assists Paterson and Carlson in their probe of a college student's sudden death, and they find she was part of a treasure hunt. Meanwhile, Faine seeks Nilhen and Evern's help in trying to track down a runaway teenage girl who is the prime suspect of her parents' murders.
218
"Blacked Out"
As a power outage rocks Sylmar, the team investigates the deaths of an elderly couple, and they realize the murders and the blackout were suspiciously timed.
219
"Losing Perspective"
Evern's loyalty with the CSIs is questioned when her date, Omar Massu, is soon discovered to be a terrorist, leading to a massive probe by the FBI and Internal Affairs. Soon, Omar is connected to a shooting at an Army recruitment center, which occurred while he and Evern were on a date. When Evern refuses to answer questions, the team defies jurisdiction and probes the shooting themselves in an effort to exonerate her.
220
"Music to My Ears"
A piano teacher is found dead with his ears cut off. As the CSIs probe his personal life, the team traces a clue to the victim's professional life and finds a dark secret that is tied to a conspiracy within a performance arts school. The team soon suspects the school director of withholding crucial information.
221
"The Sixth Man"
When the team is called to probe a gun range shootout involving five people, they notice evidence of a sixth person who was present during the incident but has yet to come forward. With the survivors refusing to cooperate, the team is now in a desperate race to find the missing witness and learn what happened in the last 72 hours.
222
"Remembrance for a Fiend"
During the CSIs' investigation into a deadly store robbery, Faine quickly finds one of the killers and fatally shoots him, but later realizes he was unarmed. As the team juggles between two different cases, Faine goes toe-to-toe with the local Black Lives Matter chapter, which is led by an overzealous civil rights activist.
223
"Into Havoc"
In the aftermath of Faine's shooting, the CSIs tries to downplay it while they investigate the death of a security arms specialist. They soon suspect someone from within the victim's security firm may know who the killer is. However, as they deal with the case, they must grapple with the LAPD's diminishing trust in their work ethic. Soon, they are faced with a shocking revelation.

--Season Finale--
Season 3 (2015–2016)
Episode No.
Title
301
"CSI on Trial (1)"
The team is put on trial as District Attorney Matthew Horn (Teddy Sears) prosecutes them for several unethical actions they took throughout the past season, with IA Officer Brad Winters (Chris Diamantopoulos) becoming the prime witness. As the team fights back with the help of Defense Attorney Neil Stratton (Stephen Colletti), they become doubtful of the case's integrity after another witness is found dead in an apparent car accident.

--Two-Part Season Premiere--

302
"CSI on Trial (2)"
The trial threatens to break the team apart as devastating secrets are revealed. Meanwhile, their own investigation into the witness's death leads them to a conspiracy deep within Internal Affairs. Suspecting Winters is dirty, Reeds convinces Faine to go undercover and learn if Winters is a mole, and if so, to whom.

--Two-Part Season Premiere--

303
"Wild Boys"
A week after the CSIs' acquittal, the team tries to solve a murder in Hollywood and centers their investigation around a club of middle-aged men deep in midlife crises. Meanwhile, Paterson continues to deal with the trauma induced by the trial and the testimony he had to give about his troubled life.
304
"Bedlam in the Stadium"
The CSIs are called in to handle a deadly ruckus in Staples Center. As they try to solve the case, they find another victim who wasn't part of the fight. Meanwhile, Nilhen receives a call from a man in her past.
305
"Auto Trouble"
What initially looks like a tragic car accident is reclassified as murder when the CSIs find evidence of tampering. When another suspicious car accident occurs, the team focuses their attention on an auto repair shop that serviced both victims, and uncovers an elaborate insurance scam that may have affected hundreds. Meanwhile, Nilhen decides to go on a date with her ex-boyfriend, who is hoping to reconnect with her.
306
"Death A Mile Away"
The CSIs go on the hunt for a sniper who seems to be testing the limits of his long-range shooting on human victims. Though they identify a suspect using DNA evidence and arrest him, bodies continue to drop, leading the team to a second sniper with a more personal motive.
307
"Jump"
An innocent dare between a group of teenage boys leads to the discovery of a mangled corpse in a ditch. The CSIs trace a list of potential suspects to a skateboarder community, but as the plot thickens and the team becomes involved in a bitter feud between rivals, Evern finds that the true killer was under their noses the entire time.
308
"There You Go, Helen"
A prostitute is found dead in an alleyway, and the victim bears a striking resemblance to Nilhen, much to her horror. The resulting CSI investigation soon identifies Nilhen's ex-boyfriend as the prime suspect, forcing her to revisit painful memories of her past.
309
"Crypt-Tuck"
While investigating the beating death of a cemetery groundskeeper, the CSIs are forced to literally dig deeper for clues when they realize the killer was after something contained in one of the hundreds of graves in the area. They soon make a horrifying discovery when they find a fresh new body inside one of the coffins.
310
"A Bad Officer and a Dangerous Gentleman"
The murders of a female motorist and a Good Samaritan are tied to a series of rapes apparently committed by a police officer, and the CSIs are forced to contend with the bad publicity as they search for the assailant. Meanwhile, Evern stumbles upon a social media account harassing women online and making misogynistic statements.

--Mid-Season Finale--

311
"Separation Anxiety"
The team investigates the death of a child services worker who fell down a staircase and find that the death was not an accident. The case becomes personal for Carlson when a young child who was under the victim's watch at the time of her murder confesses to killing her.
312
"Monkey See, Must Do"
An primatologist is found beaten to death at the Los Angeles Zoo, and the CSIs are baffled when the only witness to the murder turns out to be a monkey who the victim was caring for. Their murder investigation takes a more twisted turn when they are led into the world of zoophilia and bestiality.
313
"Carry Me Home"
An good Samaritan drops an unconscious, blood-soaked woman off at a hospital before fleeing, forcing the team to try and find him as well as the source of the blood on the woman.
314
"Sweet Lullaby"
Evern bonds with a five-year-old girl who witnessed the brutal rape and murder of her single mother during a home invasion. Meanwhile, Reeds and Faine face off against a wealthy real-estate businessman and his team of lawyers when one of the CSIs' prime suspects turns out to be the businessman's son.
315
"Past Pardon"
The massacre of four Los Angeles police officers in an Italian restaurant is connected to an earlier shooting attack on two officers in Orange County, and the CSIs join the struggle to figure out if the events are the work of a serial killer or a terrorist cell targeting police. As the statewide manhunt expands and more officers are attacked, Faine is led to Senator Michael Ronald, who commuted an earlier prison sentence of the LAPD's main suspect while he was governor.
316
"Legion"
The CSIs probe the murder of an online gamer and put the focus of their investigation on the vast community of an MMORPG that the victim was playing when he was killed. Meanwhile, Paterson receives a lucrative job offer from the FBI for his role in the capture of last episode's cop killer, and contemplates accepting it even though it means leaving the team.
317
"Gone in 60 Minutes"
As the CSIs investigate the seemingly accidental death of a motorist during a carjacking, Paterson and Carlson realize the carjacker's family has been kidnapped, and he must assist the carjackers in an elaborate heist involving the U.S. Bank Tower. When they are roped into the scheme, they are forced to keep the rest of the team out of the loop as they try to find a way to rescue the family and thwart the kidnappers' plans. At the end of the episode, Paterson announces to the team that he has opted to accept the FBI job and will be leaving soon.
318
"Cut Undone"
The CSIs investigate the apparent suicide of an accountant during the opening ceremony of a new high-rise office building. Meanwhile, Faine testifies against Senator Ronald during his high-profile corruption trial, and the team bids Paterson farewell as he moves on to his new job.
319
"Hummer Time"
As the team continues to deal with Paterson's departure, they investigate the firebombing of a car dealership that left three people dead and center their investigation on an environmentalist group suspected of other acts of ecoterrorism.
320
"Live and Die Young"
The CSIs investigate the murder of a down-on-her-luck socialite infamous for the amount of plastic surgeries she receives every year.
321
"Trouble with the Cluemaster"
Los Angeles falls victim to a string of bombings, followed by a ransomware attack committed by a hacker named "Cluemaster" who promises further bombings unless the city pays him a hefty ransom in Bitcoin. The case becomes personal for Mars when it is revealed his critically ill mother is at one of the hospitals affected by the ransomware attack. Meanwhile, Faine is stunned when Senator Ronald is acquitted of all charges against him.
322
"Just Say Yono"
The CSIs must endure Senator Ronald's challenges of their credibility and work ethic as they probe the high-profile murders of an up-and-coming Hollywood actress and her director husband.

--Season Finale--
Season 4 (2016–2017)
Episode No.
Title
401
"Hit the Dead-Pot"
After the beloved host of a popular game show is found stabbed to death in his dressing room, the CSIs discover the victim had been rigging the show's bonus round so only the players that he liked would win. Meanwhile, the CSI team welcomes Paterson's replacement Jordan Gabriel, and Faine is assigned a new partner named Detective Maria Suarez.

--Season Premiere--

402
"Business as Usual"
The CSIs become puzzled when all of the evidence implicates a businessman for the shooting death of his wife, even though their investigation confirms he was overseas on a business trip at the time of the murder. Now, they must determine whether their suspect was framed by an intelligent killer or trying to commit the perfect crime. Meanwhile, the team learns more about Gabriel's personal life.
403
"You Only Die Twice"
The CSIs investigate the beating death of a homeless man and realize they already investigated his murder years ago, in which he was an ordinary father who had been stabbed by his psychotic wife.
404
"Hammered"
As the CSIs try to interrogate the only eyewitness to a murder, who had been drunk at the time, Faine learns more about Suarez's troubled past and her own drinking problems.
405
"The Strawman Argument"
The CSIs investigate the unusual murder of a supermarket executive who was dressed up to look like a scarecrow post-mortem. The team's investigation soon leads them to two groups of suspects: a worker's union with an overzealous leader, and the owners of a family-owned supermarket threatened by one of the company's new supermarket locations.
406
"And I Will Always Love You"
When a teenage girl is found mutilated to death hours after attending a school dance, the CSIs must round up and interrogate all of the other party guests. Their investigation soon leads them to uncover dark secrets in the victim's personal life. Meanwhile, Gabriel bonds with a student who crashed the dance.
407
"Piercing Questions"
The body of a high-class escort is found at a property revealed to be owned by Captain Mel Pierce, forcing the CSIs to dig deep into his life for answers. As the investigation deepens, Reeds becomes doubtful of Pierce's culpability and suspects someone in his inner circle is setting him up.
408
"The Luckiest Man Dead"
The CSIs probe the murder of a man famous for winning the lottery five times and realize that, despite the press coverage, their victim may have paid the price for his luck a long time ago. Meanwhile, Carlson purchases a scratch lottery ticket but becomes nervous to do anything about it, so he confides in Nilhen.
409
"Lost Girl"
The CSIs and LAPD face off against a Mormon fundamentalist group and the Utah state government when a lesbian couple is killed while harboring a teenage girl trying to flee from an arranged marriage with the group's leader. Things become more complicated when the political standoff turns into a convergence point for several far-right groups.
410
"The Enemy of My Enemy..."
Part 1 of 2 A drive-by shooting at a bar leaves several dead and wounded, along with a chaotic crime scene that the CSIs must process. When the team learns the shooting wasn't random and the bar had ties to the Irish mob, the investigation becomes much more complicated when crucial evidence disappears and previously willing witnesses suddenly refuse to cooperate. With no other options left, Reeds seeks the assistance of former Senator Ronald, who provides a clue implying the existence of a mole in his own team. The episode ends with someone from the crime lab receiving a text message saying Reeds need to die.

--Mid-Season Finale--

411
"...Is My Friend"
Part 2 of 2 Acting on Ronald's clue, Reeds starts secretly investigating his own team and their lives as he tries to find the mole. However, the real mole, Mars, is tasked by his Irish mob handler to try and kill Reeds, leading to a confrontation that will test his true loyalty. Meanwhile, the rest of the CSIs seek to locate and convince a young eyewitness to step up against the mob.
412
"The Great Escape"
In the aftermath of their investigation into the Irish mob, the CSIs investigate the suspicious death of a magician who died trying to perform an escape stunt for a live audience. Meanwhile, Reeds struggles with leading the team following the revelation that he consulted with Ronald during the mob investigation.
413
"Identity Crisis"
The CSIs tread rough ground when they identify a hit-and-run victim as the Good Samaritan who intervened in a high-profile transphobic attack two weeks ago. Their investigation leads them to the parents of the transgender girl the victim saved, who are now in the middle of a heated custody battle over her. Nilhen begins to take the time to bond with the girl, which leads to sudden heartbreak when tragedy strikes.
414
"Boxed In"
Gabriel goes undercover at a maximum-security prison when a prison gang member is found shanked and strangled to death in his cell, mere days before his scheduled execution. However, he winds up getting too deep in his cover, which leads to danger when a riot breaks out. Meanwhile, Reeds learns Mars survived a hit at the county jail and becomes concerned that the Irish mob is out for retaliation.
415
"Civilian Justice"
The CSIs reluctantly investigate the brutal murder of a registered sex offender and wind up scouring through a long list of suspects. Meanwhile, the team's confidence in Reeds's leadership remains extremely shaky, which culminates in a fistfight between Reeds and Carlson.
416
"Itsy Bitsy Spider"
With Reeds and Carlson no longer on speaking terms, the CSIs investigate the discovery of a spider-filled corpse underneath the floorboards of a pet store.
417
"Over and Out"
The CSIs seize an opportunity to separate Reeds and Carlson when they receive two new cases: the murder of a U.S. Army soldier who went AWOL from training days ago, and the suspicious disappearance of a radio technician found to have connections with a Mexican drug cartel. When the two cases turn out to be connected, Reeds and Carlson are forced to make amends when members of the cartel start stalking the latter.
418
"Spring Cleaning"
A police raid on a warehouse uncovers several acid barrels with body remains inside, forcing the CSIs to follow the trail of an infamous hitman. Things become personal for Reeds when the hitman's newest client is revealed to be the Irish mob.
419
"The Grapes of Wrap"
After a plastic-wrapped body found in the middle of a Napa grape field is identified as a missing state senator from Los Angeles, Nilhen and Brandt head there to investigate. There, Nilhen meets up with an old friend, and Brandt learns more about her childhood. The case soon reopens old wounds when Nilhen's friend is identified as the prime suspect in the murder.
420
"Natural Law"
Faine enlists the CSIs to help him and Suarez investigate a government think thank and its controversial research projects, when one of its founding members is found viciously stabbed to death.
421
"What a Wonderful Lie"
A young female lawyer, who was a rising star at an esteemed law firm that represented Ronald, is found murdered in the firm's basement. During the investigation, the CSIs and LAPD zero in on a seemingly ordinary family man (Benjamin Hollingsworth) as their prime suspect, and they discover a dark secret. Meanwhile, Reeds senses someone is stalking him.
422
"It's a Mad, Mad, Mad World"
Responding to a suspicious crime scene, the CSIs are lured into a trap set up by the Irish mob. When Carlson is hospitalized with severe injuries, the team seeks vengeance against the mob and its leader, Teague O'Flanagan aka "Lugh" (Fredric Lehne). With O'Flanagan in the wind and no clear way to implicate him or his associates, the team creates a unique trap of their own, but they find themselves paying the price for it.

--Season Finale--
Season 5 (2017–2018)
Episode No.
Title
501
"Pictures of an Execution"
Still recovering from their fight against the Irish mob that led to the deaths of former analyst Mars and former Senator Ronald, the team is called to investigate the discovery of photos depicting the apparent murder of a history professor. With no body to process, the CSIs are forced to break down the pictures one by one in the hopes of finding the body and a killer. Meanwhile, Reeds makes a stunning announcement that could shake up the team.

--Season Premiere--

502
"The Nowhere Man"
With Reeds taking a sabbatical, Captain Pierce brings in a CSI loan from San Francisco, CSI Level 2 Zach Wilson. As the team adjusts to the big changes, they are called to probe the death of a reclusive private investigator. While Nilhen, Carlson, and Wilson investigate the murder scene, Evern, Gabriel, and Brandt realize the victim was living under a false identity and begin seeking out his true identity.
503
"Daddy's Girl"
The CSIs are dismayed when Brandt becomes close to a young woman suspected of brutally murdering her father and his mistress during a sexual rendezvous.
504
"Rough Cut"
Real carnage hits the set of a horror film when an actor accidentally stabs his costar to death with what he assumed to be a fake weapon. As a result, the CSIs sift through the entire production crew in search of a suspect. Meanwhile, the team learns more about Wilson's private life.
505
"Dead Men Working"
A crane collapses at a construction site, kills several workers, and uncovers a long-buried skeleton in the process, leading the LAPD to call the CSIs in. The case becomes even more bizarre when the team realizes one of the dead construction workers was actually murdered before the collapse, and they must probe into whether it is connected to the skeleton or not.
506
"Code Red"
A disgruntled ex-employee conducts a mass shooting at a hospital, and the CSIs must deal with multiple crime scenes and a continually escalating situation while the LAPD pursues the shooter. Wilson, working on point from the crime lab, soon learns the shooting was arranged behind the scenes by a third party with ulterior motives.
507
"Over the Rainbow"
At the behest of the LAPD, the CSIs reopen a cold case involving the murder of an LGBT activist. When they learn it was Reeds's first case as a CSI Level 1, they contact him for consultation.
508
"Too Little, Too Late"
Wilson begins questioning his ability to lead the team when he makes a judgment call that leads to evidence being mishandled, which results in the acquittal of a psychopathic rapist and murderer who strikes again soon after.
509
"Exhibition"
An artist is murdered in broad daylight, and the CSIs must dive into the world of art in order to find their killer. Meanwhile, Wilson is still picking up the pieces following the events of the previous episode.
510
"Sapere Aude"
While investigating the murder of a well-respected LAPD sergeant, the CSIs, acting on an anonymous tip, discover evidence indicating the victim, during his long career in the force, used excessive force to extract confessions from hundreds of African-American suspects. When the evidence is leaked to the media, sparking public outcry and riots, the CSIs must tread through a volatile environment to catch the killer. By the end of the episode, Wilson announces Reeds has completed his sabbatical and will be returning to lead the team again soon.

--Mid-Season Finale--

511
"A Star is Burned"
Reeds returns from his sabbatical and rejoins the team as they investigate the death of a former actress who was burned alive. The case takes them from probing her former manager/ex-husband to zeroing in on an African child smuggling ring. Meanwhile, Carlson and Evern investigate the suspicious suicide of a young Internet celebrity.
512
"Why Me?"
The CSIs investigate a bizarre crime scene in which a homeowner was strangled to death and a burglar subsequently killed in a strange, elaborate trap. Meanwhile, Haynes bonds with a woman who is being cyberstalked, forcing Evern to intervene.
513
"Unlucky Ladies"
A female college student is found dead in a mall restroom after a day of shopping. When the CSIs trace her last 24 hours for clues, they realize the victim was living a secret life, and that the suspects may be closer to home than they originally thought.
514
"Symphony for the Devil"
An up-and-coming violinist is found strangled to death with her own violin, and the CSIs suspect a member of her orchestra may be responsible.
515
"Forever and Never"
A wedding ends in disaster when the bride is found dead of a single stab wound to the heart. When the evidence points to one of the hundreds of guests as the killer, the CSIs are forced to lock down the entire chapel to prevent their suspect from fleeing. Meanwhile, M.E. Black reunites with an old flame, who is a guest at the wedding.
516
"The Insider"
The CSIs join forces with the U.S. Air Force Office of Special Investigations when the head engineer for a new fleet of drones is found murdered, and the evidence suggests a Russian spy may have infiltrated the project. Meanwhile, Evern gets an unexpected visitor.
517
"A Hundred Years to Die"
When a congressman is found strangled to death, the CSIs must sift through a long list of suspects to find their killer. Things are made worse when the events of "Sapere Aude" come back to haunt them, with the Black Lives Matter movement scrutinizing their actions due to a highly controversial statement the victim made before his murder. However, when tragedy suddenly hits Evern's family, the investigation leads the team to another suspect with a terrifying motive.

--100th Episode--

518
"Shock and Maw"
The CSIs investigate the strange electrocution death of an electrician whose lower jaw was ripped off post-mortem. When they find a suspect, they soon realize the victim may not have been as much of an everyman as they originally thought. Meanwhile, Evern continues to make arrangements for her sister's funeral.
519
"From Dusk Till Lawn"
The horrifying murder of a man who was shoved into a woodchipper in an affluent neighborhood leads the CSIs to probe a longstanding rivalry between the victim and a neighbor, both of whom were longtime competitors in a lawn design tournament. Meanwhile, Evern begins her own investigation into the SoCal Strangler, leaving the rest of the team concerned that she has revenge in mind, not justice.
520
"The Deal with the Devil"
Carlson struggles with his issues with faith when a parishioner is fatally poisoned, and the rest of the congregation believes he may have been possessed by the Devil. Meanwhile, Evern continues her investigation into the SoCal Strangler, and by the end of the episode, she finds a clue that could change the whole trajectory of the case.
521
"Don't Let Go"
Part 1 of 2 Following a lead on the SoCal Strangler, Evern travels to San Diego on her own and joins forces with the crime lab there, led by none other than Nick Stokes (George Eads). Her actions catch the attention of the rest of the team, who have no choice but to join in the search before the trail runs cold again. However, Evern finds that the price she was willing to make for her actions could be bigger than she was expecting when she finally confronts the Strangler himself.
522
"Let Go"
Part 2 of 2 With Evern now being held captive by the SoCal Strangler, Arnold Cassidy (Michael Pitt), the Los Angeles and San Diego crime labs are now in a race against time to find her. Meanwhile, Evern's actions in tracking Cassidy land the CSIs in hot water with Internal Affairs. With her future at the LA crime lab now in question, Evern decides to resign by the end of the episode.

--Season Finale--
Season 6 (2018–2019)
Episode No.
Title
601
"The Wheels on the Bus (1)"
The CSIs are called in to assist the search for a missing school bus that had been transporting two dozen private school students from a field trip. Reeds uses this opportunity to gauge the skills of the team's newest addition, Erin Li, out on the field. The case soon gets complicated when the search party finds the body of the bus driver.

--Two-Part Season Premiere--

602
"The Wheels on the Bus (2)"
With two dozen children still missing and no ransom calls or claims of responsibility, the CSIs must look into the lives of the children's families to find a motive. The stakes soon rise when Gabriel and Li follow a lead, only to find themselves in a trap set up by the kidnappers.

--Two-Part Season Premiere--

603
"In Your Eyes"
Nilhen and Carlson probe the case of a murdered celebrity eye surgeon and must rely on the victim's blind wife, the only witness, to find his shooter. However, they soon uncover shocking secrets the victim had been trying to hide.
604
"A Bad Reflection on You"
A police reform activist, who unsuccessfully urged the LAPD to take another look at her son's unsolved murder, is found murdered herself. With Faine being the last person to see the victim alive, he takes it personally and enlists the CSIs to investigate both cases.
605
"The Times They Are A-Changin'"
Continuing to test Li's skills, Reeds requests her help on an 18-year-old unsolved case involving a brutally murdered actress. Meanwhile, the rest of the team investigates the murder of an investor and discovers he was involved in a quit claim scheme with an arrogant real-estate agent.
606
"Anger Management"
The team delves into the murder of a popular 17-year-old high school wrestler found in the ring. They find their victim had been taking steroids to give himself a better advantage in fights, which may have influenced the enemies he made. The case hits home for Gabriel, who also took steroids while wrestling for his high school.
607
"Perfect Models"
The murder of a ten-year-old girl leads Nilhen, Li, and Carlson to a reality competition focusing on young models. As they try to find her killer, they uncover a web of lies involving a zealous producer and a jealous contestant's mother. Meanwhile, Brandt and Gabriel probe a model agency when two models are mysteriously killed in freak accidents in a matter of days, and they come to suspect the agency is hiding something incriminating.
608
"Everybody's Best Friend"
Lab analyst Beaux is stunned when his girlfriend, a fellow police officer, shows him her dog, who has blood in its mouth. As they test the blood to identify their possible victim, the team is divided as to whether the dog is a killer or not. Meanwhile, Nilhen, Carlson, and Li are called to a studio lot where a celebrity dog is found dead and its trainer missing.
609
"Fear the Neighborhood Watch"
While probing two different murders in East Pasadena, the CSIs realize they are looking for only one killer. However, they are stunned when their prime suspect is the leader of a local neighborhood watch. With the group being more trusted in the community than the police, the CSIs debate whether or not they should make their arrest and run the risk of breaking up the group in the process.
610
"Rumor Has It"
When a controversial celebrity gossip blogger is found brutally beaten to death, the team is forced to use his blog to find suspects. However, things take a sudden, bizarre turn when Li discovers an unsolved kidnapping case that their victim had been independently investigating.

--Mid-Season Finale--

611
"Red Planet"
The CSIs investigate the murder of an astronaut and find themselves locked in a game of wits with their prime suspect: a veteran, celebrity astronaut selected to lead mankind's first trip to Mars.
612
"Hell Hath No Jury"
Carlson is selected for jury duty and observes the legal proceedings against a seemingly psychotic woman who murdered her three children. However, when his fellow jurors begin dying one by one from what appear to be natural causes, Carlson wonders if there is something bigger going on with the case, and he enlists the rest of the team for assistance. At the same time, he begins worrying about his personal safety when it becomes clear the killer has chosen him as the next victim.
613
"O Brother, Why Art Thou?"
Reeds faces a personal dilemma when his estranged adoptive brother Tomas is identified as the prime suspect in the murder of a reformed drug dealer.
614
"The War at Home"
A female soldier coming home from Afghanistan is presumed missing after last being seen in LAX. When used shells are found in several areas throughout the airport, Carlson and Li are forced to declare the entire area a crime scene, leading to a difficult investigation. Meanwhile, Tomas tries his best to talk to Reeds about the events of the last episode.
615
"Exposed and Confused"
A famous photographer is found dead and naked in his private studio. As the CSIs investigate his murder, they discover his most recent batch of photos are about convicted serial killers and wonder if it has anything to do with his death.
616
"Behind Jurisdiction Lines"
While Reeds is in Chicago for a seminar, Nilhen and the others are stunned when the FBI seizes control of the lab during their investigation into the murder of a marine biologist. In an effort to avoid butting heads with the agents, the team joins forces with San Diego Crime Lab Supervisor Nick Stokes (George Eads) again.
617
"Dear Johnny"
The CSIs go on the trail of a spree killer striking all across Los Angeles and realize the victims are all connected in some way to a high-school student. However, as they investigate the boy's seemingly ordinary life, they find out he is keeping a startling secret. Meanwhile, Reeds tries having lunch with Tomas, only for Tomas to stand him up.
618
"Affluence to the Mind"
A tragic hit-and-run leads the CSIs to a wealthy family determined to cover for their only son, the sole heir to their successful business and vast fortune.
619
"True Colors"
The dismembered body parts of a Los Angeles shopkeeper are found floating near the Santa Monica Pier, leading the CSIs to be called in for assistance. They soon find their only witness to the crime: a homeless man suffering from synesthesia, who only overheard the murder but can associate its sounds with certain colors.
620
"Far, Far, and Very Far Away"
The CSIs must figure out how their prime suspect in a pharmacist's murder was able to carry out the crime when she was in Portland, Maine, at the time. Meanwhile, Tomas asks Reeds if he could move in to his place.
621
"Flying in M-Class"
With Gabriel taking a break from work, he takes a flight to his hometown in Charleston, South Carolina. However, in the middle of the flight, the passenger sitting next to him dies under suspicious circumstances, and Gabriel must investigate alone with the rest of the team consulting from the ground. Meanwhile, Faine enlists the CSIs to help him plan a surprise birthday party for his twin children. Also, Reeds continues to adjust with Tomas living in his house.
622
"The King of Los Angeles"
An aspiring actress commits suicide just days of performing her first big-time gig. M.E. Black discovers the victim was raped just before her death, and the CSIs trace the evidence to a powerful and influential Hollywood producer (Rob Estes). With the producer hiding behind a shield of friends vouching for him, an infuriated Black risks her career and her life to try and take him down herself. Meanwhile, Reeds learns more about what Tomas had been doing in the past few years and realizes his brother could be the key to solving the case.
623
"#DeathTrending"
While investigating the murder of a celebrity dietitian, Carlson, Gabriel, and Li are stunned when crime scene photos and information they withheld from the public surface on social media, turning the case into a worldwide sensation. The team must go through the dark web to pinpoint the source of the leak before the public attention spirals out of control. Meanwhile, Tomas's troubled past comes back to haunt him when his ex-fiancée arrives and puts a strain on the brothers' bonding.
624
"You Can't Forget Your Kin"
Part 1 of 2 Reeds chooses to keep his team out of the loop when he assists Tomas in solving the murder of Tomas's ex-fiancée, who is revealed to have ties to a Colombian drug cartel. The brothers delve in the city's dark underbelly to try and find her killer, but this comes at a stunning cost. Meanwhile, Suarez receives an ominous warning.

--Season Finale--
Season 7 (2019–2020)
Episode No.
Title
701
"Forgive Me Not"
Part 2 of 2 With Tomas dead and a bounty sanctioned by the Dávalos Cartel on Reeds's head, Faine, Nilhen, and the others are left stunned and angered over Reeds's decision to keep them out. With a potentially destructive gang war on the horizon, Captain Pierce forces the mayor to put the entire city on lockdown so the LAPD and CSIs can defuse the situation. By the end of the episode, Suarez receives an anonymous letter detailing a murder confession, while Reeds learns something shocking about Tomas's ex-fiancée.

--Season Premiere--

702
"At Long Last Grieve"
Nilhen, Li, and Gabriel are called by the adult children of an elderly radio magnate to investigate the tycoon's death as a homicide when the children believe the victim's 24-year-old widow caused his death. Elsewhere, Carlson and Brandt take the case of a disembodied young male found inside an abandoned van with no apparent ID. Meanwhile, Reeds struggles to cope with Tomas's death and the revelation that he has a nephew that no one ever knew about. Also, Suarez investigates who sent her the anonymous letter in the previous episode.
703
"Valley of the Dollhouses"
Lt. Miguel Cortez, the LAPD Director of Forensics, announces he has made Nilhen the permanent supervisor, while Reeds is demoted, with his new position pending. As they grapple with Nilhen's promotion, the CSIs travel to Calabasas to investigate several strange deaths involving adult women found dressed up in doll outfits postmortem. By the end of the episode, Cortez tells Reeds he can retain his supervisor role once he fully helps out with the LAPD's struggling CSI training program.
704
"Modus Operandi"
Demoted to forensic consultant for his old team, Reeds adjusts with being the training program's new lead trainer as he oversees a squad of rambunctious and overzealous young CSI trainees. As he butts heads with one of them, Jake Gismonte (Nico Tortorella), Reeds looks to test the trainees about understanding the psychology of serial killers. To give them more knowledge, Reeds contacts D.B. Russell (Ted Danson). Meanwhile, the LA team tries to have a day off, while Suarez finds a new clue on who sent her the anonymous letter.
705
"Dial M for Madness"
When a patient at an asylum is found dead, the CSIs deal with a difficult investigation when the only people they can interview are the asylum's mentally disturbed residents and its overworked employees. Meanwhile, Reeds schedules a series of interviews with convicted serial killer and cult leader Carlos Rosario (Michael Irby) for the CSI trainees.
706
"Puppies, Puppets, and Purpose"
The CSIs are forced to tackle a busy day: Nilhen and Carlson investigate the murder of a basketball player found to be running a puppy mill, Gabriel and Brandt work on the murder of a puppet shopkeeper during an apparent robbery gone wrong, and Li teams up with Faine and Suarez on the disappearance of a teenage girl. Meanwhile, the CSI trainees' interviews with Carlos Rosario begin, while Reeds continues looking into the whereabouts of his nephew Austin. Also, Suarez becomes frustrated by the lack of new leads on her letter.
707
"Man Over the Moon"
A man is found dead in the middle of a park, and the CSIs are stunned when M.E. Black finds out the victim died after falling from a great height. Their investigation soon leads them to the theft of three prototype jetpacks for the U.S. Air Force and a possible terrorist plot. Meanwhile, as they continue their interviews with Carlos Rosario, the CSI trainees learn about Reeds's search for his nephew and offer to help.
708
"Kind Fellow"
The CSIs investigate the murder of a woman and the kidnapping of her baby daughter. Their only witness is a Good Samaritan who tried to thwart the crimes, but their investigation is soon hampered when the witness conducts his own investigation, interfering with their work in the process. By the end of the episode, Suarez receives shocking news.
709
"Death Party"
The CSIs partner up with their counterparts in San Diego when dozens of people are killed in two apparent mass overdoses at rave parties in both of their cities. Though the two teams suspect the overdoses are connected to a bad batch of drug cocktails being distributed throughout Southern California, Suarez is fearful her anonymous sender is acting on their word and that more attacks are on the horizon. By the end of the episode, Reeds and the CSI trainees get a lead on Austin's whereabouts.
710
"Sins of the Brother"
The CSIs go on the trail of an international child trafficking ring catering to pedophiles after two security guards are found dead at a warehouse. When Reeds realizes Austin is one of the ring's captives, he infiltrates the ring on his own in a bid to save his nephew. However, this leads to unexpected consequences.

--Mid-Season Finale--

711
"The Boy Who Came in from the Unknown"
In the wake of the campaign to stop the child trafficking ring, the CSIs are stunned when they link the murder of a biker to a former captive. Tracking their young suspect, the team is split in either arresting him or letting him get away. Meanwhile, Reeds helps Austin adjust back into society while he sends his trainees on an assignment.
712
"Sweet Smile"
When Carlson, Gabriel, Brandt, and Li discover a dead female artist with her teeth ripped out, they trace evidence back to a world-renowned dentist who has catered to many celebrities and suspects him of murdering his disgruntled patient. However, with his prestigious reputation in Hollywood, they risk public scrutiny to clear him or arrest him. Meanwhile, Austin still has a hard time readjusting to society, while Nilhen gets a call from Zach Wilson (Milo Ventimiglia).
713
"What a Paradox"
Nilhen heads to San Francisco to assist Wilson on an unsolved case that she investigated during her first year as a CSI. As they break down the case again, they seek Reeds's help when they uncover a link back to serial killer Carlos Rosario. Meanwhile, Carlson becomes worried that his secret feelings for Nilhen may now be known to someone else in the lab and seeks to find that person.
714
"Very Fast and Very Furious"
While going on a date at a racetrack, Jake and fellow CSI trainee Melissa Van Horn (Lucy Hale) discover a dead body. In a bid to test what they know, Reeds orders them to process the scene. Upon discovering a connection to underground street races that have been going on all over Southern California, Reeds gets in touch with Nick Stokes (George Eads) to help them find the suspects. Meanwhile, Brandt and Li try to solve the case of a murdered track star. Also, Faine uncovers Suarez's secret letter.
715
"The Deadly Ballad of Swingers and Singers"
When a famous pop singer is found dead of an apparent drug overdose, the CSIs trace the last steps of her life and realize she and her equally renowned girlfriend (Taylor Swift) were part of a swingers' club. Meanwhile, Faine confronts Suarez about the letter. Also, Reeds takes Austin to a junior league baseball game.
716
"Educated Guesses"
The CSIs are called to investigate the death of a stockbroker from New York City found in a high-rise, luxury apartment complex. When they realize their killer went to great lengths to ensure no evidence of any kind was left, the team is forced to expand their search area to the entire apartment building, leading to a complicated investigation with hundreds of suspects. Meanwhile, as she struggles to mend her partnership with Faine, Suarez is horrified when she receives another anonymous letter.
717
"Scared Stiff"
The host of a ghost-hunting show is found dead in a derelict mansion suspected to be haunted, leaving the CSIs to wrestle with their individual beliefs in the afterlife and the paranormal. Meanwhile, Reeds is left in an awkward situation when Austin asks him about his father. Also, Suarez scrambles for leads on the person who sent her the threatening letters.
718
"Two Graves Are Better Than One"
The discovery of two bodies buried next to one another in the outskirts of LA leads the CSIs to a man (Christopher Meloni) who appears to be hiding a connection with the victims.
719
"Keep Calm and Sleep On"
While investigating the gruesome murder of a nurse in a hospital, the CSIs realize the victim may have discovered the presence of an Angel of Death killing critically ill patients to put them out of their misery. The case brings up painful memories for Li, whose father suffered for years from terminal cancer.
720
"Free to Be You and Me"
In a chance encounter, Nilhen is kidnapped by a psychopathic couple who have left a trail of bodies throughout the Southwestern U.S. whilst on their twisted version of a honeymoon. With LA as their planned destination, the couple begins wreaking havoc throughout the city, leading to a tense showdown between them and the CSIs that culminates in a confession that will change the lives of Nilhen and another team member forever.

--Due to the COVID-19 pandemic and the shutdown of many media productions, this episode will be the unintended season finale--
Season 8 (2020–2021)
Episode No.
Title
801
"Who and What?"
Suarez's worst nightmare comes true when the LAPD responds to a crime scene with details that match those in the newest anonymous letter she was sent. Things become even more personal for her when a letter is found describing details of her kidnapping and murder. With the LAPD working overtime to protect one of their own, the CSIs follow the evidence to convicted serial killer and cult leader Carlos Rosario (Michael Irby). To understand him, they bring in forensic psychologist Michelle Gates as a consultant. Meanwhile, Nilhen and Carlson continue to deal with the latter's confession in the previous season. By the end of the episode, the police station where Suarez is staying at comes under attack.

--Three-Part Season Premiere--

--150th Episode--

802
"When and Where?"
With multiple police officers dead, Faine and Brandt wounded, and Suarez missing, Gates locks herself and Rosario in an interrogation room in a bid to learn what his followers have planned. However, this leads to a tense duel of brains over brawn. Meanwhile, the CSIs go on a desperate search for Suarez as the body count continues to pile up. Unfortunately, the team is dealt with further tragedy and a hostage situation.

--Three-Part Season Premiere--

803
"Why?"
As the CSIs search for Suarez's killers, Nilhen and Carlson, held hostage with dozens of others aboard a ferry, struggle to convince followers of Rosario to surrender before they detonate bombs on the ferry and somewhere else in LA. Meanwhile, Gates tries to find an advantage over Rosario in their cat-and-mouse game.

--Three-Part Season Premiere--

804
"Rookie's Turn"
Gates accepts Nilhen's offer to join the team while Brandt takes a personal leave. Gates soon gets her hands full as a Level 1 CSI when a seemingly open-and-shut case involving a deadly bank robbery leads her and Li, who has also been promoted as a Level 2, to a political scandal involving City Hall. Meantime, Reeds is set to give his trainees their final exam.
805
"Waiting for Disaster"
The brutal murder of a seismologist leads the CSIs to a schizophrenic suspect with paranoid delusions about the next "Big One" coming for LA. As the investigation proceeds, Gates begins to bond with the man and suspects someone with an ulterior motive is framing him. Meanwhile, Nilhen and Carlson begin a serious discussion about the latter's love confession. Also, Faine meets his new partner, Detective Rachel Elliott, while the LAPD wraps up its investigation into City Hall.
806
"Eye for an Eye"
Reeds becomes personally invested in catching a depraved killer when Austin discovers a plastic bag containing a pair of human eyes during a morning excursion at a local park. Meanwhile, the CSIs meet Lana Maddox, an assistant district attorney from Phoenix who has been assigned to be the special prosecutor for the trial of Carlos Rosario.
807
"Political Animal"
When a political campaign rally becomes the scene of a murder, the CSIs initially look at it as a failed assassination attempt. However, when Gates digs deeper and discovers a connection between the victim and the City Hall scandal, she finds herself in a confrontation with the alleged true target of the plot, City Councilman Marvin Blake (Tim Blake Nelson).
808
"The Greatest Shame Ever Played"
When a director infamous for making critically and commercially unsuccessful movies is found dead in his car, the CSIs follow the evidence to someone in the cast and crew of his latest production. Meanwhile, Faine and Elliott butt heads when they arrest a gay, non-binary suspect who brutally assaulted a cyberbully.
809
"How the West Was Done"
A Wild West reenactment actor is found dead on the set, and the CSIs realize the victim may have stumbled across a gun trafficking ring in his workplace. However, the case takes a toll on Brandt, who is still traumatized by the attack upon him that wound up leading to Suarez's death. When this leads him to mishandle evidence, Nilhen is forced to make a decision that could change the trajectory of the investigation.
810
"Tic-Tac-Woe"
The trial of Carlos Rosario for Suarez's murder and the attacks on LA begins, with the CSIs being called in to testify. However, the court proceedings are jeopardized when the defense finds out about Nilhen's actions to cover up Brandt's mishandling of evidence in the previous episode. Wracked with guilt, Brandt delivers a stunning testimony that could ruin his future and career forever. Meanwhile, the CSI trainees prepare for their graduation as Level 1s.

--Mid-Season Finale--

811
"The Train"
As the team deals with Brandt's sudden departure, Nilhen's demotion to Level 3 CSI, and Reeds's return as the crime lab supervisor, they must divide their attention between two different murders. Nilhen, Gabriel, and Li handle the shooting death of a day trader in an upscale neighborhood; while Reeds, Carlson, and Gates probe the stabbing death of a social worker found in a lake. Soon, the two cases turn out to be connected, leading the team to a darknet website that allows people to "swap murders".
812
"Little Trouble in Big Chinatown"
Li's enigmatic past comes to light when the CSIs trace the assassination of a Taiwanese politician in Chinatown to the Chinese Consulate, where her half-brother (Jimmy O. Yang) and his father (Tzi Ma) work. In order to find the suspect, Li is forced to open up old wounds when she finds the two of them could be holding valuable information.
813
"As the World Burns"
As a wildfire rages through Los Angeles, the CSIs must prepare for their most hazardous scene yet as they probe the death of a wildland firefighter. Their investigation soon turns problematic when their only evidence gets caught in the fire's path. Meanwhile, Carlson attempts to ask Nilhen out on a dinner date in order to see where their relationship will go.
814
"Know Your Synergy"
Reeds, Li, and Gates probe the stunning murder of a famous competitive eater. When Black informs them the victim's stomach contents had remains of human flesh and organs, the team analyzes its origins and discovers a link towards an organ trafficking ring. Meanwhile, Reeds is shocked when ADA Maddox wants to talk to him about his former nemesis, Peter Bowden aka the Blood Drop Killer.
815
"Shake, Rattle, and Troll"
The CSIs face a long day when they get three different cases on their docket. Reeds and Gabriel find themselves protecting an exotic dancer when she is revealed to be the true target of a drive-by shooting that killed a bouncer. Li and Gates team up to find a black market exotic snake dealer when a disgraced football player is found dead from several rattlesnake bites. Finally, Nilhen and Carlson are forced to cooperate during an awkward probe into a he-said, she-said case involving the murder of an Internet troll. Meanwhile, Faine and Elliott track down an important witness in Rosario's trial at Maddox's behest.
816
"Weekend at Bertie's"
Lt. Miguel Cortez (Clifton Collins Jr.) joins the CSIs as they investigate the murder of his childhood friend, a successful real-estate businessman who was found dead at one of his LA properties. However, the team becomes suspicious when it becomes apparent Cortez knows more about the victim than he is letting on.
817
"Shredding Up the Rails"
The discovery of shredded body remains leads the CSIs to an underground skateboarding community and a potentially murderous rivalry that extended beyond the rails and curbs. Meanwhile, Reeds notices Austin's interest in hockey and tries to encourage him to sign up to the local team. Also, Gates is called in as a witness in the trial against Councilman Blake.
818
"All in the Name of the Family"
When a couple is found murdered in their home, the CSIs assist in the search for the victims' daughter and her friend, both of whom are missing. The investigation begins to center around a seemingly ordinary grocer who is soon revealed to be part of a horrible lineage. With the prime suspect battling his inner demons while insisting his innocence, Li begins to form an unexpected bond with him.
819
"Hate Triangle"
When a teenage boy kills three armed intruders and injures a fourth during a botched home invasion, the CSIs realize that robbery might not have been the intruders' motive, but rather murder. As a result, they follow the evidence to the boy's parents, who each have good motives for arranging the death of their significant other. Meanwhile, Reeds is hospitalized following an armed confrontation with one of Carlos Rosario's followers, leading to him having visions of Peter Bowden (David Anders) and his murdered girlfriend, ADA Tanya Leeson (Shannyn Sossamon), while under heavy sedatives.
820
"Fidelity"
The CSIs investigate the murder of a homeless Gulf War veteran and follow the evidence to a fellow homeless veteran (Keith Szarabajka) afflicted by posttraumatic stress disorder, who might be plotting a mass shooting. Carlson begins to take the case personally when more evidence leads the team to a homeless shelter where both the victim and the suspect stayed at, which could be a front for a sinister operation spearheaded by a psychiatrist, Gerald Lewis (Michael Mosley). As details of Carlson's troubled childhood emerge, Nilhen begins to struggle with her own feelings for him.
821
"Shoulder Angel"
Part 1 of 2 Just as the final phase of Carlos Rosario's trial begins, the CSIs are called in to investigate a mass grave of victims targeted and killed in astrology-themed ways. They process the evidence and realize Rosario's followers have returned to exact vengeance, and that they are being assisted by an old enemy of the team's, Teague O'Flanagan (Fredric Lehne). The team's final showdown with Rosario and his cult comes to a head when the courthouse comes under attack, with Gates in the crosshairs.

--Season Finale--
Season 9 (2021–2022)
Episode No.
Title
901
"Shoulder Demon"
Part 2 of 2 With Carlos Rosario (Michael Irby) and his followers in the wind with Gates as their hostage, the CSIs and the LAPD enlist the assistance of former colleague Matt Paterson (Columbus Short) and his FBI task force to help them follow their trail. Meanwhile, Gates struggles to stay alive as Rosario decides to continue where they left off in their cat-and-mouse game. Also, Nilhen and Carlson make a fateful decision about their relationship.

--Season Premiere--

902
"Picking Up the Pieces"
With the team still licking their wounds from their final confrontation with Rosario and his cult, the CSIs deal with a trove of new cases: Reeds and Li investigate the murder of an art dealer who had been in possession of a piece of priceless glass art, Gabriel and Gates probe the death of a famous metal singer from an apparent drug overdose, and Nilhen and Carlson follow the trail of a disgraced nuclear physicist who might be a Russian spy.
903
"New Blood"
Reeds's former student Jake Gismonte (Nico Tortorella) joins the team as a Level 1 CSI, just as they probe the death of a struggling college student in a car accident. The CSIs soon realize the victim had genetic chimerism, in which he had two different blood types in his blood. When Gismonte matches the new blood type to evidence found in an open murder case, the team begins looking into the victim's life to see if he was moonlighting as a serial killer. Meanwhile, Gates continues to deal with the aftermath of her kidnapping.
904
"For Chills and Thrills"
As the CSIs investigate the discovery of a body in a walk-in freezer, Gismonte becomes conflicted when the prime suspect is identified as a longtime friend he hadn't been in contact with for years.
905
"Two Weeks to Die"
The CSIs probe the death of a car salesman who appears to have died after watching a cursed YouTube video. Meanwhile, Nilhen and Carlson struggle to keep their relationship from the rest of the team.
906
"BPFs"
Faine is reunited with his old partner, Detective Jason Frye (Will Friedle), when the CSIs follow a murder suspect to Ventura County. However, when the suspect himself is found murdered and the evidence implicates Frye in a possible revenge killing, Faine finds his current partnership with Elliott on the rocks as he tries to prove Frye's innocence.
907
"Pumped Up"
The CSIs investigate the unusual murder of a competitive swimmer who died after having her lungs pumped full of water. Meanwhile, Nilhen and Carlson go on a secret date, only to run into Gismonte and his girlfriend, Melissa Van Horn (Lucy Hale).
908
"My Way or the Highway"
A multi-vehicle crash on Interstate 5 forces the CSIs to divide and conquer: Reeds and Nilhen follow the trail of the missing driver who set the events in motion, Carlson and Gabriel handle a truck driver who was fatally shot right before the crash occurred, Li and Gates probe a dead pizza deliveryman's last couple of hours, and Gismonte is forced to help M.E. Black watch over a pregnant woman pinned in her car. Meanwhile, Faine and Elliott learn of an impending attack seeking to exploit the crash and race to hunt down the terrorists.
909
"Promise Made"
A tour of the crime lab inadvertently uncovers new evidence on a five-year-old case involving the apparent suicide of a college coed. Having been in charge of the case, Nilhen starts questioning her judgment as she tries to bring closure to the victim's grieving aunt.
910
"For Father and Country"
As Carlson deals with an unexpected visit by his estranged father (Brad Dourif), the CSIs investigate the murder of an Iraq War veteran who had been planning to help a journalist write an exposé on a private military company using unethical methods. Carlson soon finds himself bonding with the victim's son, the only witness to the murder.
911
"Death Takes Our Holiday"
The team takes a holiday break, with Reeds and Austin away on a road trip, Li accompanies Gates to visit the latter's family in Ohio, Gabriel heading back to Charleston, Gismonte trying to have a good time with Melissa, and Nilhen and Carlson using the opportunity to have time alone as a couple. However, they are all forced to work mostly via teleconference after Lt. Cortez requests their assistance with solving the murder of a renowned congressman within 24 hours before news of his death reaches the media.

--Mid-Season Finale--

912
"Cracking the Cody"
With their holiday break over, the CSIs investigate the murder of a computer engineer who was secretly part of a notorious hacker group.
913
"Second to Last Chance"
Nilhen and Carlson struggle as they multitask between hiding their relationship from a suspicious Gates and investigating the murder of a kleptomaniac.
914
"Black/White"
Gabriel struggles with being an African-American and part of the judicial system when a longtime family friend is shot and killed by police officers while unarmed, just hours after meeting up with him.
915
"A Picture is Worth..."
Part 1 of 2 Faine and Elliott go undercover as an engaged couple when a serial killer targeting newlyweds is suspected to be a wedding photographer. However, just when they are about to narrow down their list of suspects, the operation goes awry, and the killer sets his sights on his next targets, with one of the CSIs in the crosshairs.
916
"...A Thousand Words"
Part 2 of 2 When the serial killer kidnaps Carlson in addition to his newest set of victims, Nilhen struggles to keep her cool as she and Reeds leads the rest of the team in tracking down the murderer. Meanwhile, Faine and Elliott clash over whose fault it was over the undercover operation breaking down.
917
"Keep the Change, Please"
The CSIs assist in the manhunt for the perpetrators of a series of deadly bank robberies. However, when the evidence uncovers one robbery that doesn't match the others, they find themselves involved in a potential national security breach. Meanwhile, Carlson continues to deal with PTSD suffered from his kidnapping.
918
"East by Southeast"
When the sole survivor of a brutal familicide that occurred in Miami three years ago is found dead in Los Angeles, the CSIs team up with their counterparts in the Miami-Dade Crime Lab, now headed by Calleigh Duquesne (Emily Procter). However, the joint investigation becomes strained when it is revealed Calleigh's adoptive son Austin (Ty Panitz) is connected to the prime suspect, a notorious Cuban drug dealer. Meanwhile, Nilhen and Carlson bond with Calleigh and her husband Eric Delko (Adam Rodriguez), both of whom impart advice to them about workplace relationships.
919
"Into the Night"
Two gangsters are beaten to death, and the CSIs center their investigation around a club of real-life superheroes. However, when they dig deeper, they find out one of the members may be plotting a terrorist attack with the intention of becoming a supervillain.
920
"Waiting for the End"
Gabriel and Gates look for a paranoid survivalist suspected of killing a hunter, forcing Gates to reckon with her conspiracy theorist uncle. Meanwhile, the rest of the team investigates a hit-and-run involving a fraudulent alternative medicine saleswoman and encounters a distraught mother hell-bent on saving her sickly son.
921
"Ready, Set, Blow"
When the body of a man with his stomach exploded from the inside-out is discovered, the CSIs trace the evidence to Cabrillo Marine Aquarium. Meanwhile, Reeds meets with Austin's teacher (Courtney Ford) to arrange a field trip to the crime lab.
922
"Gone Australia"
Nilhen, Gabriel, and Li accompany M.E. Black to her hometown of Sydney, Australia, when a body found in Los Angeles is identified as the prime suspect in a notorious cold case that haunted Black during her time as a medical student in the University of Sydney.
923
"Outbreak"
Part 1 of 2 A virologist is found murdered in his laboratory, with vials of a new coronavirus strain missing, leading the CSIs and LAPD to fear this may be the first stage of a bioterrorist attack. However, the case takes a stunning turn when evidence implicates Carlson of being the killer, and his relationship with Nilhen is put on the line when she too begins questioning his story. The team is further shocked when an apparent link between Carlson and a fringe neo-Nazi group is made, leading to his arrest by the U.S. Department of Homeland Security.

--Season Finale--
Season 10 (2022–2023)
Episode No.
Title
1001
"Breakout"
Part 2 of 2 As Carlson is put under intense grilling by Homeland Security about the whereabouts of the missing coronavirus strain vials, the CSIs are forced to recuse themselves from the investigation due to a conflict of interest. However, Nilhen continues digging, joined by Gabriel, Faine, and Elliott. They soon discover that Carlson is merely the unknowing pawn in a chess game arranged by an old nemesis, Gerald Lewis (Michael Mosley), and that something bigger is on the horizon.

--Season Premiere--

1002
"Fair is Foul"
As Carlson continues to deal with the fallout of him being framed as a bioterrorist and the subsequent escapes of Lewis and nine other inmates from prison, Reeds tries to seek a favor from a old friend. Meanwhile, Gabriel leads the others on a case involving a deadly high school rendition of Macbeth.
1003
"Marathon"
The CSIs are left bewildered as they try to investigate what led a community-led marathon to devolve into a horrific stampede, with a multitude of injuries and two left dead. Faine fears it could be a potential terrorist plot, but Li and Gismonte uncover shocking evidence that leads the team to two hardcore gamers.
1004
"Warmed and Dangerous"
The CSIs investigate the discovery of a murder victim that had been boiled alive. Meanwhile, Carlson confides in Gates about Lewis's psychology.
1005
"Tell-All About It"
The discovery of a down-on-his-luck true crime author puts the CSIs on the trail of a star athlete who had been acquitted of the murder of his girlfriend.
1006
"Dead Hand"
The CSIs and LAPD begin tracking down the first of the ten prison escapees: Tony Russo, the bassist who murdered a member of his orchestra in Season 5's "Symphony for the Devil". However, as they try to stop Russo from eliminating former witnesses at his trial, Carlson stumbles upon a trail of clues that he believes are being sent by Lewis.
1007
"2:00"
Lewis resurfaces, kidnapping Gismonte's girlfriend Melissa Van Horn (Lucy Hale) from a crime scene and giving the CSIs until two o'clock to solve a series of complicated puzzles. However, as the team gets closer to deciphering the puzzles and using them to narrow down Lewis's location, they realize they are also getting closer to uncovering what appears to be a dark secret in Carlson's life, leading to friction between him and Gismonte.

--The 200th Episode--

1008
"The Longest Night"
As the CSIs recover from the events of the last episode, they split up to solve a series of cases on their docket. Reeds uses Li's knowledge of Chinese culture as they solve a murder in Chinatown. Nilhen and Gates struggle to figure out the motive of a suicide victim who appeared to be living a perfectly normal life. Gabriel and Gismonte help Faine and Elliott process the chaotic crime scene of a drug deal that turned into a fatal Mexican standoff. Finally, Carlson becomes frustrated over being forced to stay at the crime lab and help M.E. Black figure out the causes of death for three seemingly unrelated murder victims killed within an hour of each other.
1009
"Becoming the Master"
The CSIs and LAPD deal with a lethal alliance between two of the escaped inmates: serial killer Sam Dupree of Season 2's "Conviction Service", and Wayne Gaskett, the kidnapper of a teenage girl from Season 7's "Puppies, Puppets, and Purpose".
1010
"The Munches"
After an underage cancer patient is killed in a car accident and the parents are missing, the CSIs investigate and uncover a horrifying true cause behind the victim's cancer.
1011
"Flyswatter"
Gates finds herself in a dangerous situation when the CSIs investigate a man who carries out "swatting" prank calls for a living, after two such calls result in several deaths. Meanwhile, Carlson becomes paranoid over the possibility he is being stalked by Lewis.

--Mid-Season Finale--

1012
"More Time to Die"
After receiving video footage of an abducted young woman left in a deathtrap, Reeds and the other CSIs must break down the video for clues on the victim's location while Faine and Elliott set out to find Lewis, the team's prime suspect. However, the evidence leads the team down an unexpected path.
1013
"Divided by Nature"
In the wake of the last episode's events, Reeds, Carlson, and Gates trace the last 24 hours of Professor Albert Craig, the killer of Season 4's "Natural Law" and the mastermind behind the abduction, still suspecting Lewis of having a hand in the events. Meanwhile, Nilhen, Gismonte, Li, and Gabriel probe an investor's perplexing murder and are divided over whether his domineering wife or his underage mistress are responsible.
1014
"Possum Play"
Reeds, Gabriel, and Gismonte are requested by Black to help her find a missing John Doe who apparently managed to fake his death and escape the crime lab just before she could perform an autopsy. Meanwhile, Li and Gates seek to solve the murder of a rising conservationist. Also, Nilhen and Carlson talk about their future together as Nilhen tries to find out why Lewis is targeting Carlson.
1015
"Matronizing"
In their hunt for the remaining six prison escapees, the CSIs face off against Melinda McCloskey, the mother they arrested for killing the alternative medicine saleswoman who defrauded her in Season 9's "Waiting for the End", when she holds an entire hospital waiting room hostage. However, they are forced to reevaluate their views of the original case when she presents new evidence apparently proving her innocence. Meanwhile, Nilhen overcomes her years-long trauma and testifies against Patricia Donovan, the surviving partner of the couple who held her hostage in Season 7's "Free to Be You and Me", only to realize she has an ominous message for Carlson.
1016
"Our Team"
Part 1 of 2 The CSIs are struck with tragedy when Alejandro Hernandez, the killer from Season 1's "The Crime Squad", kills former team member Richard Brandt in a bombing in Santa Clarita. As the team goes through Brandt's old case-files to figure out why Hernandez would target him, Carlson becomes rattled by the possible connection to Lewis. By the end of the episode, it becomes clear Lewis has hired Hernandez to kill former members of the team, forcing the CSIs to bring Matt Paterson and Jessica Evern to the crime lab for protection.
1017
"Our Family"
Part 2 of 2 Paterson, Evern, and numerous other allies join forces with the CSIs to conduct a statewide search for Lewis and Hernandez. However, the stakes in this climactic confrontation grow higher when the CSIs realize Lewis may have planted spies within the Los Angeles County Sheriff's Department.
1018
"Always Have, Always Will"
In the aftermath of the team's confrontation with Lewis and Hernandez in Lancaster that left several dead, including apparently Lewis, the CSIs and LAPD face heat from the higher-ups for their conduct during the investigation. This leads to an internal review by Lt. Cortez, which hampers the team's investigation into the murders of a celebrity housewife and an average handyman who have apparently never crossed paths before.
1019
"The Heart of a Lion"
Cortez's internal review of the CSIs continues as the team investigates the murder of a man infamous for poaching a famous lion in Africa. Meanwhile, Gismonte faces friction with the rest of the team for being the most cooperative to Cortez.
1020
"A Date to Remember"
Reeds's date with Chrissy Fargo (Courtney Ford), Austin's teacher, takes a turn for the worst when dismembered body parts are found in the food being served by the high-end restaurant they are at. Meanwhile, Carlson deals with nightmares about Lewis and paranoia over the possibility that he is not really dead.
1021
"The Return of the King"
Black's past comes back to haunt her when the CSIs learn another one of the escapees, disgraced Hollywood producer Dane King (Rob Estes) of Season 6's "The King of Los Angeles", resurfaces, claiming to have evidence exonerating him of multiple rapes. As the CSIs are locked in a game of wits with King, Black walks into a final confrontation that will shed unwelcome light on her past demons.
1022
"Bing, Bang, Boom"
A house bombing leaves the CSIs scrambling to salvage usable evidence from the chaotic crime scene. Meanwhile, Black faces heat from Cortez for her actions in the previous episode.
1023
"41 Seconds"
Part 1 of 2 The CSIs investigate a wild shootout at a meth lab in a seedy neighborhood and are shocked when they identify one of the victims as an escapee, Jennifer Clue, a.k.a. "The Cluemaster", the hacker and serial bomber they faced in Season 3's "Trouble with the Cluemaster". They are soon led to the final escapee to remain at large, an apparent by-the-numbers bank robber named Clayton Donahue (Seamus Dever), but the evidence takes the team down many twists and turns that cause them to re-question everything they found so far. Meanwhile, Cortez's internal review is closed, leaving the team nervous about its results.
1024
"41 Minutes"
Part 2 of 2 As the CSIs nervously await the results of Cortez's internal review, they continue to their hunt for Donahue, hoping to thwart a heist. However, one final piece of evidence causes the team to realize they are being played, and that there is a larger target in mind. By the end of the episode, the CSIs are stunned when Cortez announces he is being forced to break up the team for good.

--Season Finale--
Season 11 (2023–2024)
Episode No.
Title
1101
"LA or Bust (1)"
The CSIs are officially broken up, with Reeds now working in the Portland crime lab, Nilhen back in San Francisco, Gabriel the new crime lab supervisor in LA and Gismonte a Level 2 CSI, Carlson living with Nilhen while on an extended leave of absence, Li working in the Las Cruces crime lab, Gates a consultant with the FBI's Phoenix field office, and M.E. Black retiring from the lab and returning to Australia. The remaining team members cross paths again when their new workplaces investigate seemingly unrelated murders that turn out to be connected to a notorious sex trafficking ring with roots in Mexico.

--Two-Part Season Premiere--

1102
"LA or Bust (2)"
With crime labs all across the Southwest and West Coast on the lookout for the sex trafficking ring, Nilhen and Carlson come to terms with their relationship being public knowledge, while Reeds tries to get straight answers from Cortez about the team's breakup.

--Two-Part Season Premiere--

1103
"Reunited At Long Last"
As Cortez makes the final arrangements to reassembling the team, Carlson assists Nilhen in finding the missing daughter of a murdered San Francisco businesswoman. Gabriel and Gismonte struggle to break the news about the transfers to their new team members as they investigate the suspicious death of a taxi driver. Li clashes with her lazy team members while trying to solve the mystery of a five-year-old skeleton found in the outskirts of Las Cruces. Gates consults with the psychological profile of white supremacist terrorist Geoffrey Price (Kiefer Sutherland). Finally, Reeds is impressed with the talents of Keith Boyd (Vincent Martella), the new M.E. of the Portland crime lab, as he investigates the apparent suicide of a basketball player.
1104
"From Down Above and Up Below"
With the CSIs reassembled, they investigate the brutal murder of a brilliant linguist who left behind a code that could be the key to solving the case. Meanwhile, Boyd adjusts to his new surroundings and the LA culture.
1105
"There's No Place Like Dome"
The CSIs lock down the SoFi Stadium when three bodies are discovered throughout the stadium during a football game, leading them to believe there could be a spree killer on the loose. Meanwhile, it is "Bring Your Kid to Work Day", and Reeds uses this opportunity to bring Austin with him on the field while trying to figure out why he has been upset lately.
1106
"Podcast Can Kill"
After an up-and-coming podcaster is found mysteriously hanged, the CSIs are torn whether she killed herself or someone murdered her and look into the victim's past podcasts for clues. When a rivaling podcast reveals stunning new evidence, Faine and Elliott interrogate the podcaster, who is revealed to be the victim's bitter ex-boyfriend and a disgraced news reporter.
1107
"Speak No Evil"
Gismonte is left stunned when his deaf cousin, a band teacher, becomes the prime suspect of the murder of a deaf activist. Determined to protect him, Gismonte pushes his teammates to help find the actual killer. As they probe the scene and reinvestigate, the CSIs come into friction with the deaf community as more evidence indicates the real murderer is one of them. Meanwhile, Gates tries to figure out who left her a vase of her favorite flowers.
1108
"Deepfake It Till You Make It"
While investigating the murder of a hardcore gamer, Reeds, Gabriel, and Li learn the victim was playing an MMORPG game called Ironstorm right before his death. To this end, they decide to seek help from Lab Anaylst Beaux, whose knowledge of MMORPG games could hold the key. Meanwhile, Nilhen, Carlson, and Gates try to track the person who has been releasing disturbing videos of deepfake murders.
1109
"Consumed"
Li goes up against an LAPD officer who she suspects is involved in the death of a young drug dealer. With the rest of the team unwilling to believe Li due to a lack of corroborating evidence, Gates decides to help her look into the complaints filed against the officer. When the officer also ends up dead, the CSIs look at the original victim's employer, a seemingly ordinary housewife. By the end of the episode, Li receives an ominous note warning her to stay away or she will be next.
1110
"Absolution"
As the CSIs are called to probe a horrific familicide involving children, each member is forced to relook at their lives, trying to find some sort of solace and forgiveness for a wrong that has haunted each of them: Reeds thinks about his estranged murdered brother Tomas, Nilhen thinks about her father who abandoned her, Carlson thinks about Gerald Lewis, Gismonte thinks about a past friend that he bullied, Li thinks about her estranged family, Gates thinks about an ex-boyfriend she hurt, and Gabriel thinks about the white police officer he brutally assaulted in Season 9's "Black/White".

--Mid-Season Finale--

1111
"Mistresses Impossible"
The CSIs are forced to deal with a difficult case when an up-and-coming furniture salesman is murdered, and he has a long list of mistresses, only one of whom could have committed the killing. Meanwhile, Gates is dealt with a blast from her past.
1112
"One's a Crowd"
After a therapist using controversial treatments is found dead, the CSIs zero in on one of his patients, a woman suffering from dissociative identity disorder. Now, they must not only decipher the evidence before them, but also determine which of the woman's alternate personalities had the means, motive, and opportunity to carry out the murder. Meanwhile, Li learns Gates is planning a date with her ex-boyfriend, defense attorney Micah Willard (Josh Charles).
1113
"Nerves of Steal"
Boyd becomes personally invested in the hunt for a serial-killing robber targeting tourists when the latest victim is identified as a friend of his visiting from Portland. Meanwhile, Li joins Nilhen, Carlson, and Gates in their search for the Deepfake Killer.
1114
"Dead-Locked"
A murder trial is put on hold when one of the jurors falls over dead during deliberations in a locked room. Now, the CSIs must probe the remaining eleven jurors and determine who among them would've wanted to kill the victim. Meanwhile, Reeds meets and bonds with the judge presiding over the case, Roy Cox (John C. McGinley).
1115
"Password Not Required"
The CSIs lean on Tech Analyst Maverick's expertise when they investigate the smashed computer of a murdered NSA agent, believing it may hold clues behind his murder.
1116
"Deep in the Dark"
Part 1 of 2 The Deepfake Killer strikes again, leaving behind a bloodier crime scene and an even more unusual deepfake video for the CSIs to find. A frustrated Gates turns to Micah for advice and comfort, while Li begins to confront her realization that she is falling in love with Gates.
1117
"Out of the Light"
Part 2 of 2 With the Deepfake Killer identified, the CSIs join the LAPD in the manhunt. However, the discovery of one last deepfake video rattles Li to her core, forcing her to bring her feelings for Gates out into the limelight.
1118
"Hollywood E-Squared"
With Billy Panabaker, the Deepfake Killer, in custody, the CSIs turn their attention to the murder of a social media influencer who was the daughter of a renowned Hollywood actress from the 1980s. At first, suspicion falls on an obsessed stalker, but a cryptic social media post sends the team's investigation in a different direction. Meanwhile, Li and Gates deal with the fallout over their final standoff with the Deepfake Killer.
1119
"True Believers"
A Catholic priest is found brutally murdered and castrated, leading the CSIs to probe the epidemic of sexual abuse within the Church to find a killer and a motive. However, when another priest is killed in an apparent shootout with police, the CSIs dig deeper and discover something stunning within the LAPD's ranks. Meanwhile, Gates is stunned to learn Micah has been retained as Billy Panabaker's attorney.
1120
"It Came From Abroad"
As the rest of the CSIs work with Faine and Elliott to identify LAPD officers aligned with the True Believers vigilante cabal, Reeds, Gabriel, and Boyd tackle the case of a murdered Muslim girl who had been the victim of a hate crime weeks before her death. However, their investigation leads them to a killer who had been under their noses the whole time. Meanwhile, Li is torn between trying to woo Gates and helping her mend her relationship with Micah. By the end of the episode, Gates receives horrifying news.
1121
"The Fabulous Deepfaker Boy"
With Micah in custody under suspicion of murdering Panabaker, Gates puts her career on the line in an attempt to exonerate her boyfriend. However, Li and the rest of the team analyze Micah's version of the events and uncover a horrible truth that could affect Gates's future forever.
1122
"Inner Lies"
With Gates officially departing from the team, Li struggles to move on as she and the rest of the CSIs multitask between their investigation into the death of a gay man found in a park, and their hunt for the heads of the True Believers. By the end of the episode, Nilhen and Carlson find a vital witness in the True Believers case dead on Nilhen's doorstep.
1123
"Relentless"
A sting operation targeting the True Believers goes awry, and several people are shot and killed by what appear to be spies planted in the LAPD by the cabal. As a result, the CSIs must process the crime scene while trying to discern friend from foe. Meanwhile, Cortez, who arranged the botched operation, faces heat for his decisions and turns to Reeds for help.

--Two-Part Season Finale--

1124
"Judgement Day"
When Cortez is kidnapped by the True Believers, Reeds turns to Judge Cox for assistance, only to find himself face-to-face with the true mastermind behind the cabal. Meanwhile, the rest of the team deals with individual reckonings: Nilhen and Carlson debate on the future of their workplace romance, Gabriel reflects on his experiences as an African-American CSI, Li continues to struggle with Gates's departure, and Gismonte ponders his career choices.

--Two-Part Season Finale--
Season 12 (2024–2025)
Episode No.
Title
1201
"From Left and Right"
A right-wing protest near downtown Los Angeles descends into chaos and leaves dozens of protesters, counter-protesters, and police officers dead, forcing the CSIs and the LAPD to investigate a crime scene spanning several blocks. Meanwhile, the team adjusts to their newest recruit, Paige Steele (Zendaya), whose analytical eye discovers a common denominator in the first few deaths.

--Two-Part Season Premiere--

1202
"Front and Center"
With the entire city on edge from the fallout of the violent right-wing protest, the CSIs and the LAPD work overtime to hunt for the sniper responsible for inciting the bloodshed. However, the trail of evidence leads them to a suspect with an unlikely and more personal motive.

--Two-Part Season Premiere--

1203
"Double Strands"
While probing the rape and murder of a dance teacher moonlighting as a stripper, Reeds, Li, and Gismonte trace DNA evidence back to a devoted father and husband. After the case is linked to a separate murder Nilhen, Gabriel, and Steele are investigating, the case takes a shocking turn when the prime suspect's DNA matches to a twin brother he never knew existed. Meanwhile, Gismonte and Carlson talk about their romantic relationships and if it's time to think about marriage.
1204
"Volte-Face"
Reeds is devastated when City Councilwoman Marcia Peters (Viola Davis), a mayoral candidate who supported his ideas of police reform, is found dead days before the primaries, and he starts investigating without his team. As Reeds recalls the time he spent with Peters since the True Believers incident, things take a dramatic turn when he uncovers recent evidence pointing to Peters getting hush money to veto police reform measures, leading Reeds to question his judge of character.
1205
"Find Me"
As he mulls over his future with Nilhen, Carlson learns she hasn't showed up to work in the past 24 hours. As the team tracks Nilhen's last known whereabouts, they find a link between her disappearance and a recent case regarding a murdered single mother that had landed on recently promoted Sgt. Faine's desk. Meanwhile, Nilhen finds herself trapped inside an unknown chamber with no way of contacting her teammates.
1206
"Lustful Lives"
As Nilhen continues to recover from her kidnapping, she teams up with Li and Steele to investigate the discovery of a murdered housewife from an affluent suburb. They soon focus their suspicion on the victim's inner circle of friends and fellow housewives, who are revealed to be moonlighting as high-class escorts.
1207
"The Disciple"
Gabriel heads back to his hometown of Charleston, South Carolina, to witness the execution of convicted serial killer Victor Hicks, who he helped put away while interning at the local crime lab. When Hicks's last words are about a follower completing his legacy, Gabriel teams up with local Detective Annette Walsh (Juliana Harkavy), the daughter of his former mentor, to look for possible copycat murders. When they find one, Gabriel and Walsh are forced to delve into Hicks's dark childhood for answers on the copycat's identity. Meanwhile, Gabriel reflects on his own beginnings and the life he has led as a CSI.
1208
"Cornered By My Broken Dreams"
When an overworked businesswoman and a young college male student, both in perfect health, mysteriously die in their sleep, the CSIs probe the victims' personal lives and discover that they met with a college professor, Dr. Melvin Daughetry (Jason Gedrick), about their dreams. Steele subsequently looks into Daughetry's controversial studies about "dreamwalking" and eventually goes undercover as a test subject, which puts her at grave risk.
1209
"It's Déja Vu All Over"
Reeds, Li, Gismonte, and Steele investigate a series of accidental deaths and realize the victims all interacted with a stranger (Manny Montana) prior to their deaths. Though they take him into custody, Reeds and the others are stunned when he mysteriously disappears. Meanwhile, Nilhen, Carlson, and Garbiel investigate the murder of a former gangster and realize the killing is linked to the Dávalos Cartel, the same cartel that had Reeds' brother Tomas killed.
1210
"Revanche"
Leaving his favorite bar, Faine is stabbed by an unknown assailant and left for dead, with a bloody message left behind. Reeds works with Elliot and Faine's estranged son, Detective Adrian Faine, to question those who threatened Logan in the past; while Nilhen leads the others to decipher the message's meaning. Meanwhile, Austin encounters a mysterious man (Antonio Jaramillo) who leaves him a package. By the end, Logan survives his near-fatal wounds, Carlson stuns Nilhen with a marriage proposal, and Austin opens the package, only to be stunned by its contents.

--Mid-Season Finale--
Theme Song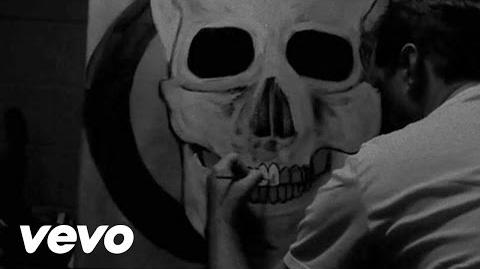 Community content is available under
CC-BY-SA
unless otherwise noted.