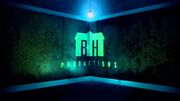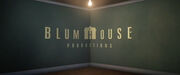 Blumhouse Productions is an American movie production company, founded and run by Jason Blum. Blumhouse produces micro and low-budget genre movies like the Paranormal Activity, Insidious, and Sinister franchises.
Films
Spin-off films
Abbied (August 8, 2012)
9/20: Mallory and the Twins of Evergreen (September 20, 2013)
Meredith & Alexandra: Surfing with Pride (August 22, 2014)
Ropeslinging Blizzard (December 24, 2014)
Rainbows of Ascension (December 26, 2014)
Zachary & Meredith (November 11, 2015)
Meredith & Alex: Attack of the Sharks (March 25, 2016)
Rainsley (September 21, 2016)
Rainforest Rampage (September 28, 2016)
Wilber Pulls Out (June 30, 2017)
Films distributed by BH Tilt and produced by Blumhouse Productions
Fanon Variations
Gallery
Variant
Videos
Community content is available under
CC-BY-SA
unless otherwise noted.