Bloodsoaked Bastards is the seventh album from English death metal band Van Helsing, released on August 30th, 2005. It is preceded by 2003's Saturated In Sin and followed by 2007's Drain Souls, Eat Flesh, Devour Hearts and Minds.
Track listing
"Bloody Ceremonies" - 3:00
"Crack Your Skull and Eat Your Brains" - 8:00
"Gagging On Flesh" - 5:00
"Soaked In Blood and Bone" - 6:45
"Limb From Limb" - 4:35
"The Age of Mutilation" - 8:45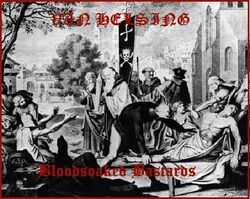 Community content is available under
CC-BY-SA
unless otherwise noted.