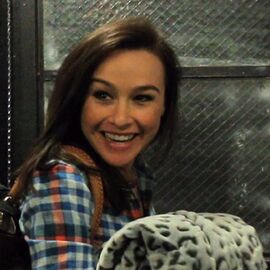 Blood Red Sandman
is a 2015 horror film, starring
Danielle Panabaker
,
Danielle Harris
, Chris Pine and featuring Mr. Lordi of the band Lordi as the main villain, similar to earlier films like
Dark Floors
(2008) and
666: Briary Lane
(2013).
Plot
When a child murderer is executed in the electric chair for his crimes, his spirit returns as a poltergeist to terrorize the last surviving children who escaped from his bloody rampage many years ago. Now teenagers, the group head up to an old mountain cabin for the weekend, unaware of the horror that awaits them.
Production
The film's working title was Sandman's Revenge.
All of Mr. Lordi's speaking parts in the film where dubbed over by Hugo Weaving in post-production.
Reception
The film was met by a mixed to negative reception, citing its lack of originality as a major problem. Many fans and critics likened it to films like A Nightmare on Elm Street and Friday the 13th, as well as Halloween.
Community content is available under
CC-BY-SA
unless otherwise noted.