| | |
| --- | --- |
| | The owner of this page is CaillouFan. According to policy, no other user, with the exception of admins, may edit this page without the owner's permission. If they do, they will receive an automatic 3 month block. If you are the Owner, and someone edits your page, alert Chris6d immediately. |
Bacon Man and Noob
250px
Information
Airs/Aired On
Null
List of films
Spinoffs
Aired from
October 23, 1997 - April 15, 2001
Number of episodes
50 (list of episodes)
Based on
Bacon Man and Noob is an American animated children's TV series. It first aired on October 23, 1997 on the TV channel Null as part of its Special Month event. It ended on April 15, 2001. Reruns continued to air on Null (the same channel it premiered and ended on) daily at 5:00 PM EST, until May 2, 2011.
On October 9, 2020, it was announced that Null renewed the show for a sixth season, nearly 20 years after the show's fifth season and original run ended. Season 6 is set to premiere sometime in 2021.
About the show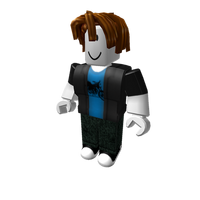 The show is about a ROBLOX Bacon Man and his best friend, Noob.
Episodes
Main page: List of Bacon Man and Noob episodes
Production
Production for season 1 started in December 1996. Season 2 started production in November 1997. Season 3 started production in December 1998. Season 4 started production in December 1999. The fifth and final season started production in May 2000.
Each episode took about 10 months to finish production.