Bachelor Wilder is a 2012 American-French-German Comedy film written by Brent Goldberg and David T. Wagner
Bachelor Wilder
Directed by
Matthew Weiner
Produced by

Robert L. Levy

Written by
Brent Goldberg
David T. Wagner
Based on
Bert Kreischer
Starring

Ryan Reynolds

Joaquin Phoenix

Ian McKellan

Tara Reid

Kal Penn

Tim Matheson

Greta Gerwig

Jordan Hinson

Shailene Woodley

Spencer Locke

Music by
David Lawrence
Cinematography
James Bagdonas
Editing by
Dennis M. Hill
Studio
M6 Metropole Television
Studio Babelsberg
Canal+
Cine+
Westdeutscher Rundfunk
W9
Filmnation Entertainment
Centre National de la Cinematographie
Distributed by
Paramount Pictures
Release date(s)
November 22, 2012
Running time
101 minutes
Country
France
Germany
United States
Language
English
Budget
$21 Million
Box office
$38,275,567
The film is directed by Matthew Weiner and is a sequel to the original 2002 National Lampoon Comedy Van Wilder.
The film possesses the highest budget of the series and apart from Van Wilder and it's unofficial sequel Van Wilder 2: The Rise of Taj is a theatrically released motion picture.
It like the other 2012 crude comedy film American Reunion features the returning of many original characters of the first film.
The film stars Ryan Reynolds reprising his role as the legendary Van Wilder, Kal Penn as Taj Mahal Badalandabad, Paul Gleason as Professor McDougal, Tara Reid as Gwen Pearson, Taylor Lautner as Taj's cousin Marty Teck Holmes as Hutch, Sophia Bush as Sally, Ivana Bozilovic as Naomi and features a new talented cast of Ian McKellan as Hugh M. Hefner, Joaquin Phoenix as Van's Wilder brother Vince Wilder, Greta Gerwig as Gwen's reporter rival Carla Booken, Kiernan Shipka as Carla's foul mouthed sister Beatrice, Shailene Woodley as Danielle Clarabelle, Spencer Locke as Judith Brentworth and Eden Sher as Cheena Robin.
Tagline
"The Party of all parties.. Are You Wild Enough?"
Summary
Van Wilder who has graduated from Coolidge College, settled down with Gwen Pearson in a nice home serving as a boring law firm manager whilest Glen serves as the leading supporter for the Coolidge Cover Newspaper Company.
He missing the way it used to be partying hard and being the party liaison decides whilest Glen is away to throw a large open house party which includes his two old friends Taj and Hutch.
The party gets out of the hand as does the alcohol, drugs and other stuff commencing at the Wilder Residence.
Gwen comes home to collect article clippings she left at home and discovers hundreds of people in her house and the place to be completely trashed, Van to be passed out, Hutch to be dressed in drags and Taj to be naked who then attempts a jumping stunt on a trampoline below and smashes straight through it.
When Van awakes the house is in proper order all the rubbish is bagged up in black bags and Hutch and Taj are passed out on the couch.
Gwen informs Van she is leaving for her mother's and will be staying there for awhile until she can figure things out.
She tells Van that Taj who is passed out on the couch with a blanket over him is naked under the blanket and she found him some of Van's clothes to wear.
What follows then is Van receiving a letter from his Manhattan party hard older brother Vince who is now working for the infamous Hugh M. Hefner of the Playboy Mansion and that he needs his assistance in acquiring certain hot Manhattan debutanes to be recruited as Playboy Bunnies before the large New Years Blow Out Party at the Mansion.
Van, Taj and Hutch pack up for New York, book into a classy hotel and then assemble with Vince Wilder for the recruiting and various awkward situations needed to be overcome in order for them to accomplish their goals.
A fork in the plan occurs however as the big story Gwen was working on that Van was failing to notice is the possible large drug cartel occurring within the Playboy Mansion that big man Hefner may be behind along with another lead man.
The identity of the lead man appears to be in every way Van's older brother Vince and Gwen goes undercover as a Playboy bunny after spiking Miss December's cocktails with Laxatives at a cocktail party and a weekend of epic proportions spirals completely out of control.
Locations
New York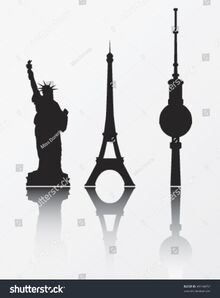 Paris
Berlin
Cast
Ryan Reynolds as Van Wilder
Joaquin Phoenix as Vince Wilder
Ian McKellan as Hugh M. Hefner
Tara Reid as Gwendolyn Pearson/ Miss December
Kal Penn as Taj Mahal Badalandabad
Greta Gerwig as Carla Booken/ Miss November
Teck Holmes as Hutch
Kiernan Shipka as Beatrice Booken
Taylor Lautner as Martin Mahal Badalandabad
Jordan Hinson as Diane Appleby/ Miss January
Erin Sanders as Cassandra Chalice/ Miss February
Kelsey Chow as Tina Bruhle/ Miss March
Willa Holland as Lena Martinez/ Miss April
Ivana Bozilovic as Naomi Creestle/ Miss May
Matthew Ziff as Diane's boyfriend Timothy Gall
Tyler Posey as Cassandra's boyfriend Jake Wirnez
Sarah Bolger as Tessa McClarkee'/ Miss June
Hayley McFarland as Rita Burnett/ Miss July
Spencer Locke as Judith Brentworth/ Miss August
Shailene Woodley as Danielle Clarabelle/ Miss September
Eden Sher as Cheena Robin/ Miss October
Amanda Michalka as Sarah Campbelldine/ Miss December Original
Chloe Bridges as Jeana Take/ Miss November Original
Elizabeth Banks as Nancy Hefner/ Hugh's secret sister
Aleisha Allen as Cabadine Lexington/ Playboy Bunny
Richard Harmon as Pervert Guy
Nathan West as Nude Photographer Petey Herman
Joely Richardson as Tanya Pearson
Chris Penn as Craig Pearson
Soundtrack
Born This Way- Lady Gaga
Missing You- Black Eyed Peas
Party all the Time- Black Eyed Peas
Bangarang- Skrillex featuring Sirah
First of the Year (Equinox)- Skrillex
Barbra Streisand- Duck Sauce
Cooler Then Me- Mike Posner
Super Bass- Nicki Minaj
Titanium- David Guetta featuring Sia
She Wolf- Shakira
Temperature- Sean Paul
Superstar- Lupe Fiasco featuring Matthew Santos
Beautiful People- Chris Brown featuring Benny Bennasi
Community content is available under
CC-BY-SA
unless otherwise noted.