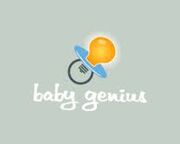 Baby Geniuses is a American 3D computer-animated comic science adventure fiction film and a remake of the 1999 film Baby Geniuses. It is produced by DreamWorks Animation and distributed by 20th Century Fox. Rob Minkoff, who is most famous for co-directing The Lion King, is the director, and Alex Schwartz and Drew Gars are the producers. It features the voices of Mark Wahlberg, Logan Lerman, Michelle Monaghan, Jean Dujardin, Karen Gillan, Jason Bateman and Chloe Grace Moretz.
Plot
TBA.
Voice Cast
Mark Wahlberg as Sly, a baby and Whit's long lost twin brother who is a test subject for the Joy-Mind Project.
Logan Lerman as Whit Bobkins, Robin and Daniel's son and Sly's long lost brother.
Michelle Monaghan as Dr. Margina Scarwich, an KidTech Global executive and the lead scientist of the Joy-Mind Project. She is also Robin's aunt. She serves as the main antagonist of the film.
Jean Dujardin as Dr. Klavan, a French scientist and Scarwich's science partner.
Karen Gillan as Robin Bobkins, Whit and Carrie's overprotective mother and Sly's long lost mother.
Jason Bateman as Daniel Bobkins, Robin's husband, Whit and Carrie's father, and the head of Bobkins Daycare.
T.I. as Basil, a toddler at Bobkins daycare.
Chloe Grace Moretz as Carrie Bobkins, Wit and Sly's sister.
Brad Garrett as Lenny, the bus driver of the Bobkins daycare.
Amy Acker as Margo, a quirky employee at Bobkins Daycare.
Josh Keaton as Dickie, a teenager working at Bobkins daycare who has a crush on Beatrix.
Lara Jill Miller as Lexi, Sly's best friend.
Mel Brooks as President Charleston, the CEO of KidTech Global.
Tara Strong as Beatrix, a 9 year old girl at the daycare's older child wing.
Sandra Bullock as Ms. Barnes, a teacher in the older child wing at Bobkins daycare.
Trivia
Community content is available under
CC-BY-SA
unless otherwise noted.