| | |
| --- | --- |
| | The owner of this page is Drew Gars. According to policy, no other user, with the exception of admins, may edit this page without the owner's permission. If they do, they will receive an automatic 3 month block. If you are the Owner, and someone edits your page, alert Chris6d immediately. |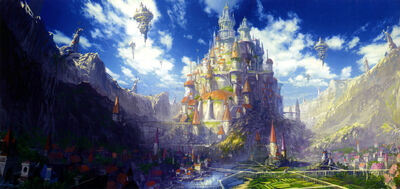 Animasia is an British-Japanese-American adult anime/live action fantasy adventure film directed by Matthew Vaughn and written and produced by Drew Gars. Vaughn directed both the live action scenes and the animated scenes. The film stars Emma Stone, Mark Strong and Anne Kendrick, featuring the voice of Dan Green, Emma Watson, John Noble, Liam Neeson, Helen Mirren and Jeremy Renner.
Summary
A young woman is approached by a librarian who is told for her that she's the daughter of a legendary knight of the Tiolon Kingdom in an illustrated world called "Animasia", which is under seige by an evil warlock who plans on making army of undead warriors to rule Animasia and the real world.
Plot
Cast
Emma Stone as Artemis King, a college student who discover that she is the daughter of a legendary knight of a kingdom in an illustrated world. Stone also voices Artemis' animated form.
Mark Strong as Ronin/Mr. Holt, a college librarian who is actually a wizard sent to find Artemis. He is also a family friend to King Aldicus. Strong also voices Ronin's animated form.
Anna Kendrick as Jackie Waters, Artemis' best friend and roommate. Kendrick also voices Jackie's animated form.
Finn Wittrock as Gary Smith, a guy the Artemis has a crush on.
Voices:
Dan Green as Luke, a stray German Shepherd which Artemis befriends who turns out to be her Guardian Animal who can talk and transforms into a large canine with wings to protect Artemis.
Emma Watson as Princess Isabel, King Aldicus and Queen Muriel's daughter. She has secretly been trained in combat.
John Noble as Xelazar, a demonic sorcerer who plans on conquering Animasia and the real world.
Jeremy Renner as Jakob "Lucky Jake" Marsden, a mercenary sent by Xelazar. He is Isabel's former lover.
Liam Neeson as King Aldicus IX, the ruler of the Tiolon Kingdom, Queen Muriel's husband and Isabel's father.
Helen Mirren as Queen Muriel, the queen of the Tiolon Kingdom, King Aldicus' wife and Isabel's mother.
Brian Cox as Symond, the royal adviser to King Aldicus.
Veronica Taylor as Penelope, a handmaiden for Princess Isabel.
Peter Capaldi as Hotys, a master swordsman who was Sir Airic's former knight instructor.
Danny McBride as Sawyer "Poison" Costanza, a crime boss who Jakob owes money to.
Paul St. Peter as Tyrenus, an reptilian and the general of demon army for Xelazar.
Marc Thompson as General Perrin, the commander of the Tiolon army.
Troy Baker as Sir Airic, the legendary knight of the Tiolon Kingdom who is Artemis' father. He died in a battle between the war between Xelazar's army and the Tiolon Kingdom.
Wayne Grayson as Jehannot, the keeper of magic scrolls.
Kevin Michael Richardson as Additional Voices
Eileen Stevens as Additional Voices
Isaac C. Singleton as Additional Voices
Kevin Michael Richardson as Additional Voices
Frank Welker as Additional Voices
Jason Griffith as Additional Voices
Rebecca Soler as Additional Voices
Emily Bauer as Additional Voices
Trivia
??? minutes long.
The film is rated R for brutal and bloody violence, language throughout and crude sexual content.
It will distributed by

Universal Pictures

and Legendary Pictures, while being produced by Marv Films and Toei Company.
Gars inspired to write this film when he watched the 1994 film "The Pagemaster." He also said he wanted to do his way of The Pagemaster.