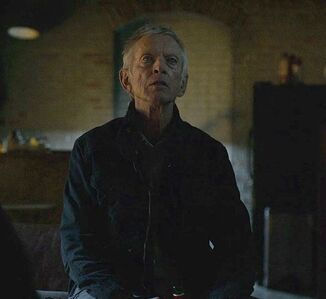 Andrew Bishop is a main character in the TV series, The Sullivans.
Biography
Born in Pittsburgh, Pennsylvania in January 1950, Andrew Bishop was the second oldest of the three brothers. His older brother was killed in Vietnam War and his younger brother was a New York firefighter who later died in 9/11, trying to save lives. He graduated in Stanford University and was an ADA for the Denver Office over 30 years. He was elected D.A. in 2022 and, as of the start of the series, has held that position for seven years.
He has been married to a woman named Stacy for 40 years and has five children and eight grandchildren. He was previously estranged from his middle daughter Emily after she came out as a lesbian and didn't speak for her for three years due to his conservative views, but has since reconciled with her.
The Sullivans
Season 1
TBA
Personality
Bishop is a conservative and gruff District Attorney. He has since had a reputation as a stern and serious with a light sense of humor, but is often caring D.A. when the occasion calls for it. He is often a mentor and father figure to several ADAs, including Katherine.
Relationships
Stacy Bishop (wife)
Craig Bishop (son)
Paula Souza (daughter)
Emily Bishop (daughter)
Larry Bishop (son)
Natalie Richards (daughter)
Eight grandchildren
Community content is available under
CC-BY-SA
unless otherwise noted.