Æsir is the third studio album from Swedish doom metal band Yggdrasill Burning, released on October 19th 1994. It is preceded by 1993's Of Loki We Serve and followed by 1996's Vanir. Æsir was voted by Metalix as one of their five landmark doom albums in their December 2009 issue.
Track listing
"Konungariket åska Herrens (Kingdom of the Thunder God)" - 5:15
"Blod Måne (Blood Moon)" - 6:53
"Svärdet i Isen (Sword In The Ice)" - 9:56
"Hjärta av Skugga (Heart of Shadow)" - 10:30
"Knäböja Honom (Kneel To Him)" - 8:41
"Frälsning (Salvation)" - 9:38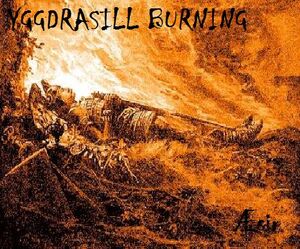 Community content is available under
CC-BY-SA
unless otherwise noted.