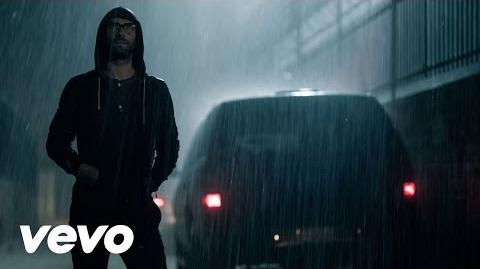 Pet Shop is a 2018 American adult live action adventure comedy film directed by Seth Rogen and Evan Goldberg and written and produced by Drew Gars, Seth Rogen and Evan Goldberg. The films stars Paul Rudd, Linda Cardellini, Karl Urban and Corey Stoll as the human leads and the voices of Rogen, Ryan Reynolds, Jessica Chastain, Danny McBride, Craig Robinson, James Franco, Lizzy Caplan, Jonah Hill, Michael Cera, Bill Hader, Gary Oldman, Danny Trejo, Stephen Lang and Liam Neeson.
Plot
At a local pet shop called Pet Farms, Charlie (Rogen), a border terrier, is an part-time animal employee with his owner Hannah (Cardellini) where he is frequently gets walked by the local dog walker Ben Johnson (Rudd). One day, he returns to the store to find that his best friend Gordo (Reynolds), a beagle, is missing. Charlie is in the assumption that Gordo has been kidnapped and decide to go one quest with his friends (Chastain, McBride, Robinson, Hader, Krumholtz, Mintz-Plasse, Neeson) to find and rescue him, all the while surviving the streets of downtown San Diego, a psychotic snake (Oldman) on the loose, being chased by Hannah's animal control brother (Urban) and territorial zoo animals. In actuality, Gordo has been adopted by a nice and loving family and has been taken to their home where he meets the family's two sarcastic cats (Franco and Caplan) who dislike him.
Cast
Paul Rudd as Ben Johnson, a local dog walker who falls in love with Hannah after meets her.
Linda Cardellini as Hannah Perkins, an employee at Pet Farms, Charlie's owner and Ben's love interest.
Karl Urban as Chet Perkins, a sadistic animal control officer and Hannah's brother.
Corey Stoll as Dr. Nicholas McCullough, the CEO of MCGenes Corp that mutates animals into trained genetic weapons for the US military.
Lance Reddick as Detective Clark MacLeod, a police officer who helps Ben and Hannah search for Charlie.
Nate Corrdry as Detective Greg Hastings, a police officer and MacLeod's partner.
Rob Huebel as Daniel Thompson,
Michaela Watkins as Claire Thompson, 
Oona Laurence as Phoebe Thompson, Daniel and Claire's daughter who adopts Gordo.
Matt Walsh as Richie Smith, the store manager at Pet Farms.
Noël Wells as Sophie, an animal rights activist who breaks Phantom out and gets killed by Phantom.
Sam Richardson as Deacon, Sophie's fellow activist who becomes Phantom's first victim.
Randall Park as The Cook,
Ray Wise as General Braddock, a U.S. army general who acts as a liaison between MCGenes Corp and the U.S. Army.
Voice Cast
Seth Rogen as Charlie, a border terrier who is Hannah's pet.
Ryan Reynolds as Gordo, a beagle and Charlie's best friend at Pet Farms.
Jessica Chastain as Penny, a female cocker spaniel and Charlie's love interest at Pet Farms.
Danny McBride as Bacon, a male American bulldog who is one of Charlie's friends who Ben walks.
Craig Robinson as Harry, a male old English sheepdog who is one of Charlie's friends who Ben walks.
James Franco as Dibs, a male Siamese cat with a sarcastic and snobbish attitude owned by the Thompsons.
Lizzy Caplan as Lucy, a female Siberian cat and Dibs' fellow companion owned by the Thompsons.
Jonah Hill as Joey, a male albino lab rat who is free'd from MCGenes Corp.
Michael Cera as Jeff, a male yellow-headed amazon who is free'd from MCGenes Corp.
Bill Hader as Murray, a Rastafarian green iguana who is looking for a mate.
Gary Oldman as Phantom-26, an insane and psychotic genetically altered green anaconda who is free'd from MCGenes Corp.
Danny Trejo as Thunder, a Bengal tiger at the San Diego Safari Park who was banished by King Hillocke.
Stephen Lang as King Hillocke, a brutish western gorilla who is the self-proclaimed ruler of the San Diego Safari Park.
Liam Neeson as Churchill, a curmudgeonly Rottweiler at Pet Farms with a dark and tragic past.
Drew Gars as Slick, a stray male Ferret out on the street.
David Krumholtz as Doc, an American frog at Pet Farms.
Christopher Mintz-Plasse as Reuben, a guinea pig at Pet Farms.
Mindy Kaling as Sprinkles, a Holland Lop rabbit who is Penny's best friend at Pet Farms.
Will Arnett as Tino, a Grevy's zebra, who is a servant to Hillocke
Anders Holm as Gino, a white rhinoceros who is a servant to Hillocke.
Isaac C. Singleton Jr. as TBA,
Kevin Michael Richardson as TBA, a vulture
Sugar Lyn Beard as TBA,
Rob Paulsen as TBA,
Trivia
103 minutes long.
The film is rated R for pervasive language, crude and sexual humor, nudity, some drug use and bloody violence.
The film is distributed by Columbia Pictures while being produced by Point Grey Pictures and Original Film.
The Pitch: ??? meets ???.
The film's tagline: From the humans who brought you This is The End, Neighbors and Sausage Party.
Released on October 26, 2018.
Character Gallery
Animals
Humans
Community content is available under
CC-BY-SA
unless otherwise noted.